Vincenzo Nibali is not interested in winning this year's Vuelta a Espana race by default if champion Chris Froome is stripped of his title for exceeding the limit for an asthma medication.
           
Italian Nibali finished runner-up in the Spanish race as Team Sky's Froome became only the third rider to win the Tour de France and Vuelta in the same season.
           
Last week it was disclosed that four-times Tour winner Froome's urine sample after stage 18 of the Vuelta showed his levels of salbutamol were at 2,000 nanograms per millilitre (ng/ml), double the World Anti-Doping Agency (WADA's) threshold.
           
Briton Froome, who is not banned, insists he has done nothing wrong, saying he had increased his inhaler use, within WADA limits, after his asthma symptoms worsened during the race.
           
If he fails to explain to cycling's governing body, the UCI, why his salbutamol readings were so high, however, he could be stripped of his title and face a ban.
           
That would hand Nibali, 33, a fifth Grand Tour title, but the Italian says it would be a hollow victory compared to in 2010 when he won the race for the first time.
           
"It has never happened to me before and I don't know what the emotions will be like," Nibali was quoted by cyclingnews.com website.
           
"All I know is that I gave everything to be on the top step. I was on the podium, standing on the second step, and if the victory is given to me those emotions will never be the same. I'm not interested in pushing for this kind of victory.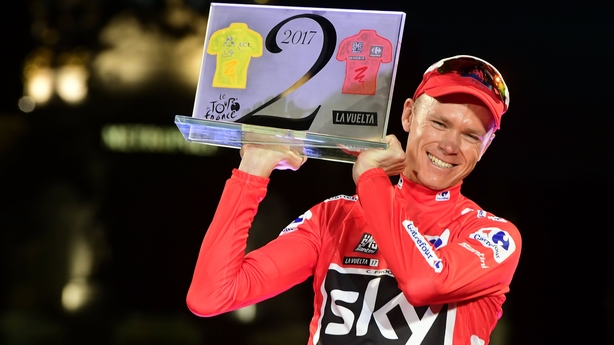 "It is not in my interest at all. I believe in the rules and regulations, and I believe that the authorities will do what they have to do and whatever comes of it comes of it, but those emotions will never be felt."
           
Team Sky have employed top medical experts and lawyers to explain Froome's test results with team boss Dave Brailsford saying there are "complex medical and physiological" issues that affect the metabolism and excretion of salbutamol.
           
"We're committed to establishing the facts and understanding exactly what happened on this occasion," he said last week.
           
Top Italian sprinter Alessandro Petacchi served a suspension after exceeding the salbutamol limits on the 2007 Giro d'Italia and was stripped of five stage wins on that year's race.