Lydia Boylan will represent Ireland in Saturday's Elite Women's Road Race World Championships in Bergen, Norway.
Not a bad achievement considering she didn't buy her first bike until she was in her twenties after her car broke down and she couldn't afford to get it fixed.
The Dubliner graduated as a structural engineer from UCD in 2008 - the worst possible time to be looking to get involved in the construction industry as the global recession took hold, hitting Irish building particularly hard.
Next stop.... ????

— Lydia Boylan (@LyD_ers) September 20, 2017
"I only lasted a few months in my graduate job, my car broke down so I got a bike and did some riding," said the 30-year-old.
"I just fell into it. I was really rubbish at it, but enjoyed it. I moved to London to do my masters, joined a club and that kind of became my social space. I really got into the track side of it.
"I found out I had a bit of a talent for it, but obviously it was pretty under-developed. I stuck with it."
Every one of the Dutch riders could win it so imagine what they'll be like when they work together - and that's just the Dutch
As a youngster, Boylan played tennis, volleyball, basketball, 'you name it I tried it', and she had a passion for sailing yachts. Sailing wasn't an option when she moved to London so she poured a lot of her energies into the bike.
After completing her masters she worked in the construction industry in England for a while, but in 2013 she made the decision to become a full-time cyclist. She noted: "I just wasn't enjoying my work any more and I was getting more and more distracted by the bike."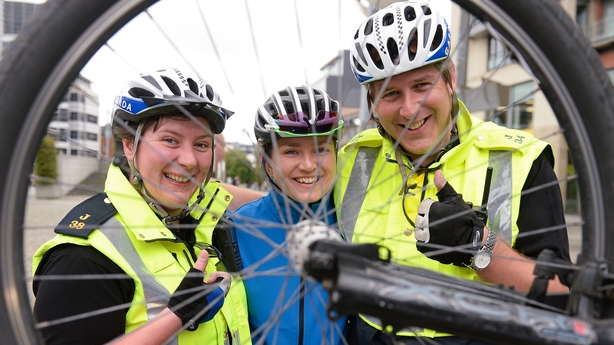 Initially she mainly concentrated on the track, but more recently she has been out on the roads, winning this year's Irish nationals and is part of the British WNT pro team so her schedule is pretty full with road and velodrome competition.
Boylan was born and reared in Dublin but her mother Bernadette is from Derry so she took the decision to represent Northern Ireland at the Commonwealth Games, which are on again on Australia's Gold Coast next year.
Ireland have sent a 20-strong team to the UCI Road World Championships in Bergin, with competitors in men's Under-23, junior and elite time trial, Under-23 junior and elite road race, and elite women's time trial and road race.
Nicholas Roche finished a creditable 12th in the men's time trial on Wednesday with a six-strong team in the elite men's road race on Sunday and the famous rainbow jersey going to the winner. Roche's father Stephen became the only Irish winner in 1987.
Boylan's 152km race is at 12.30 Irish time on Saturday and she knows that she's up against it.
"We're a small nation and we only have one rider in the race so there's not a whole lot I can do - and that's not to take a defeatist attitude," she said.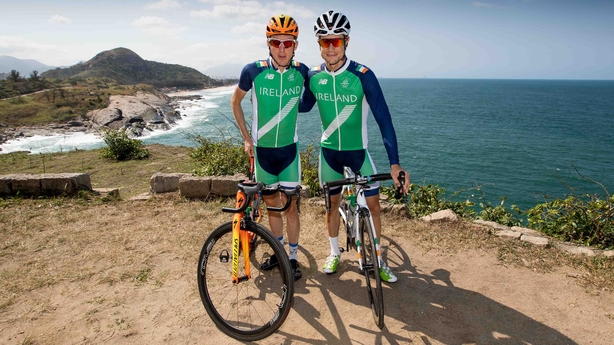 "It's super difficult when you're up against countries with full teams. Every one of the Dutch riders could win it so imagine what they'll be like when they work together - and that's just the Dutch.
"I'll be trying to get into a break and see how far up the field I can finish. I'll have to be a smart rider." There's a long drag uphill in the first half of the circuit around Bergen, which Boylan admits isn't exactly to her liking, but she's at her first road world championships to compete.
In cycling, gender inequality has been a hot topic in recent years, with the treatment of women racers, their pay and the races open to them all well below the standards expected on the men's side of the sport.
"Strides are being made," said Boylan. "Obviously men's cycling has history and tradition, the Grand Tours, and women's cycling is still at a development stage.
"Since I started it has developed massively and the announcement (on Wednesday) that the Tour de Yorkshire was going from one day to two shows that organisers are seeing the benefits to the women's side of the sport."
At the elite end, men's cycling in Ireland seems to be in a healthy state, though the presence of just two women's racers in Bergen - Boylan and time triallist Eileen Burns, shows that there is still work to be done to level the playing field.
"There are a lot of strong characters that are pushing to progress," explained Boylan. "There is an emphasis in keeping that talented female youth in the sport."