The chairman of the UK parliament's Culture, Media and Sport (CMS) select committee has said Britain's reputation as a cycling superpower beyond reproach is "in tatters".
Damian Collins was speaking after UK Anti-Doping (UKAD) boss Nicole Sapstead updated the panel of MPs on her agency's investigation into allegations of wrongdoing at British Cycling and Team Sky.
Sapstead explained UKAD still did not know what was in a package hand-delivered to Bradley Wiggins' doctor Richard Freeman at the end of the 2011 Criterium du Dauphine, a week-long race in France won by Wiggins.
She said UKAD has spent 1,000 man hours trying to find out if that package contained legal decongestant Fluimucil, as Freeman claims, or banned corticosteroid Kenalog, as a tip-off in September alleges, but is still none the wiser.
Sapstead said: "We are not able to confirm or refute that it contained Fluimucil. We have asked for inventories and medical records and we have not been able to ascertain that because there are no records."
When asked why Freeman, who was too ill to appear before the panel, cannot prove he gave Wiggins Fluimucil that day, she said: "He kept medical records on a laptop and he was meant, according to Team Sky policy, to upload those records to a Dropbox the other team doctors had access to.
"But he didn't do that, for whatever reason, and in 2014 his laptop was stolen when he was on holiday in Greece."
Speaking after the hearing, Collins said: "The credibility of Team Sky and British Cycling is in tatters - they are in a terrible position.
"It seems very confused as to what drugs are being used by British Cycling and what are being used by Team Sky. The impression given is that a doctor like Dr Freeman has just been ordering drugs at will and no record is being kept of what he is doing with them.
"The question at the heart of this is how can you say British Cycling is the cleanest and most ethical (cycling federation) in the world when there are no records to substantiate the drugs being given to one of our leading cyclists?"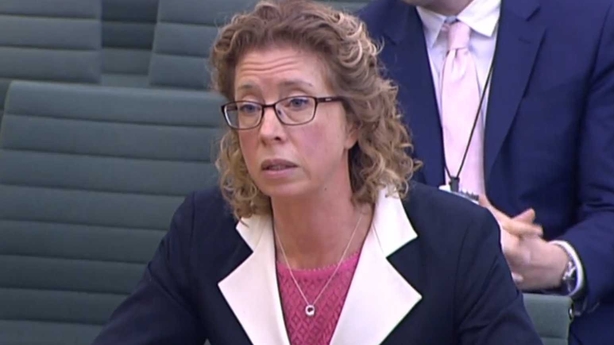 Wiggins, who retired in December after a glittering career, told UKAD he was given Fluimucil, via a nebuliser, at the end of the race but his representatives declined to comment on Wednesday.
The 2012 Tour de France champion and five-time Olympic gold medallist has been under intense scrutiny since it emerged in September he had been given special permission for injections of Kenalog before his three biggest races in 2011, 2012 and 2013, including before that Tour victory.
British Cycling, which has presided over Britain's most successful Olympic and Paralympic team over the last decade, has issued a long mea culpa, admitting "serious failings", but said its "medicines management processes" have been improved.
Team Sky, the dominant road racing outfit launched by former British Cycling performance director Dave Brailsford in 2010, restated its confidence "there has been no wrongdoing" and said it was "a clean team".
Collins, however, asked: "How can you say you are running the cleanest team in cycling when you don't know or have no way of investigating or examining what the doctors are giving the cyclists?
"(Brailsford) says he has confidence in members of his team - surely that confidence must have been undermined by the evidence we have heard."