Attack-minded Dan Martin is capable of challenging Chris Froome for the yellow jersey as they near the halfway stage of the Tour de France, according to David Walsh.
After the first rest day of the tour, the riders leave Andorra for today's 10th stage, a 197km journey that ends in Revel with Martin sitting in third place.
The high-flying Irish cyclist is just 19 seconds behind the yellow jersey and three seconds adrift of Adam Yates in second place.
The Etixx Quick-Step rider has impressed throughout and with 12 stages remaining, cycling correspondent Walsh sees no reason why he cannot continue to jostle for position at the top of the standings.
"From the beginning, Dan has been saying he has come here to win stages and has been saying he doesn't really see himself as a general classification [GC] contender," he told RTÉ Radio 1's Morning Ireland programme.
"That's what he is still saying but I can't believe he believes that. He has ridden really well, he's very much in contention for the yellow jersey. He's the main man in Eitxx."
Thursday and Friday are two of the most challenging days in the saddle, with the daunting Mount Ventoux to be tackled followed by a hilly time-trial the following day, but Walsh does not foresee a change in tactics for Martin.
"I think what Dan Martin is going to do is the same as the British cyclist [Yates] who is in second place; they are going to keep riding for the GC until or if they have a bad day. Then they will change their perspective
"But until that happens they have got to ride for the GC."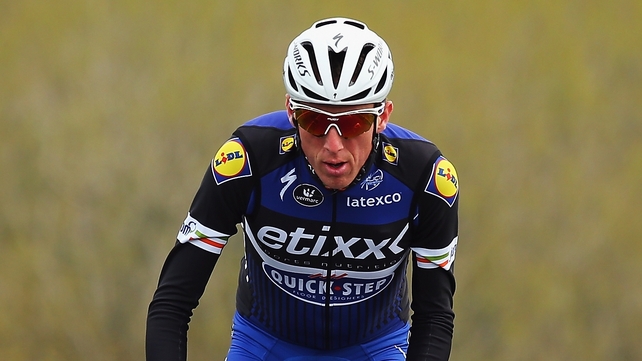 With only 61 seconds separating the top 11 riders, Froome said earlier this week that winning the 2016 tour would be his greatest challenge, and Walsh believes the offensive 29-year-old is as good as the rest of the challengers.
"You look around and you say Froome is probably going to stay up there, Quintanna is probably going to stay up there and then you have Yates and Dan Martin right in there," he said.
"Then you think, 'Who is going to come from beneath them and overtake them?'
"Martin has every right to be up there because he has ridden superbly.
"He always wants to attack when he is going well. Even if he's not going well he will try and attack and he's great to watch."