Cycling fanatics could soon see the sport from a different perspective as UCI president Brian Cookson explores opportunities for innovation.
Cookson has raised the prospect of bike-mounted cameras and microphones in the peloton to give viewers a new angle of the sport.
Speaking at the Sport Accord Convention in Turkey, Cookson said: "One of the biggest challenges - not just for cycling, but for many sports - is the need to evolve while staying true to the essence of your sport.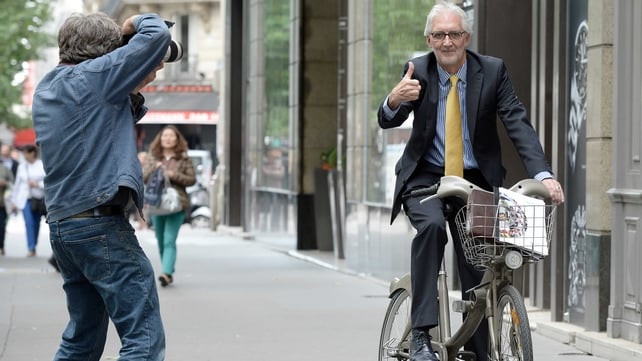 "How do you progress and embrace innovation in order to make the spectator and viewer feel even more engaged?
"We will look at technology such as cameras on bikes and in team cars to see how they can be used to enhance the viewer experience.
"Imagine being able to share the view of Chris Froome as he rose up Mont Ventoux or came up the Champs-Elysees to win last summer's Tour de France.
"And why stop at cameras - what about having microphones on bikes or sharing rider data on screen."