Andy Balbirnie, the Irish men's Cricket captain, is unperturbed by the delay to upcoming World Cup Super League series against Afghanistan as they prepare to face UAE on Friday.
The Afghanistan Cricket Board (ACB) confirmed the date changes and Cricket Ireland have agreed that the world cup qualifying matches will now start three days later than originally scheduled on 21 January, with the remaining two games taking place on 24 and 26 January.
"I don't have a problem with it to be honest," said Balbirnie.
"It was a tight schedule anyway and the extra few days between the series against the UAE and Afghanistan will give us extra days to prepare and check on any injury problems we may have between the two series."
The ACB said they had visa issues which were resolved on Monday, allowing them to travel to Abu Dhabi on Tuesday.
However three of their star players are still currently in Australia, with Mohammed Nabi, Rashid Khan and Mujeeb Ur Rahman involved in the ongoing Big Bash league and there is also the feeling that the ACB were anxious for the delay to give them the chance to join up with the squad in Abu Dhabi.
Ireland are already in Abu Dhabi and are due to play the UAE in a four-game ODI series from Friday ahead of the Afghan matches and will now have a full seven days between the final game of that series and the start of the World Cup qualifiers.
There seems to be a shift away from the old guard in Balbirnie's squad as veterans William Porterfield, Gary Wilson and Boyd Rankin, mainstays of the Irish squad for the last 15 years or so, have not travelled to Abu Dhabi.
Instead Irish coach Graham Ford and captain Balbirnie will be focusing on bringing through the younger talents of the likes of Curtis Campher and Harry Tector who made such an impact in the series against England in Southampton last August.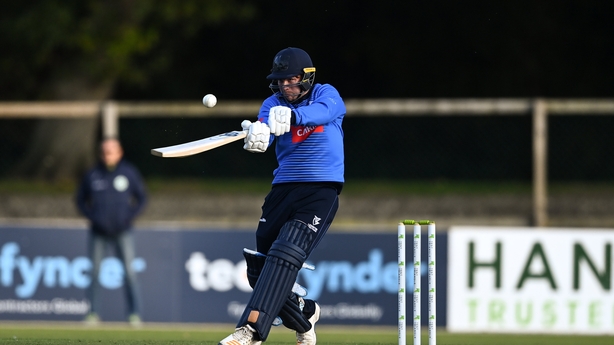 "It's a fresh new group of young cricketers to a hungry to play in and succeed for Ireland and while the likes of Porty, Gary and Boyd are not on this tour, I still believe that they can still play critical roles for Ireland this season.
"It certainly is strange though sitting on the bus going to training with me, Paul Stirling and Kevin O'Brien looking at these guys and realising how young and inexperienced they are but they have shown great enthusiasm in training. It's great to see."
Ireland's first game of the series against the UAE is at 5.30am Irish time on Friday and although they may be seen as warm up games for the bigger series against Afganistan, Balbirnie is not aking the four one-day games lightly.
"We are expecting tough conditions for those games" said Balbirnie
"Afghanistan have some of the best spinners in the world, including perhaps the best in Rashid Khan and the UAE also have some good spin bowlers, so it will give our lads the chance to bed in"
"We know them (Afghanistan) pretty well, at this stage, there's already been a lot of chatter within the group, particularly the younger guys wanting to know more about what their threat will be, we got a taste of it in Noida (India) just before lockdown.
"We know on their day, they can be as good as anyone. So we've got to make sure that we're at the top of our game and that we're peaking at the right time.
"These four games (against the UAE) will give us a chance to kind of hone our skills and to make sure that once we come to it that will be will have no excuse.
"But I think this group kind of deserves a good run.
"We also understand we're very fortunate to be able to do it now. We're all very well aware of what's going on back home and how lucky we are to be out here and working,"
It is hoped that it is the start of a busy year for Balbirnie's side with the T20 World Cup and a Test match against Sri Lanka in the offing this season.
"I'd love to kind of play a full home summer series of game particularly with some of the young guys who haven't experienced that before.
"They're young and they're competitive, and they're eager to learn. Everyone's fit and ready to go which is great."
FIXTURES
The international fixtures, which will be played at the Zayed Cricket Stadium in Abu Dhabi, are:
UAE v Ireland – 1st ODI – 8 Jan 2021 (start: 9.30am local time / 5.30am Irish time)
UAE v Ireland – 2nd ODI – 10 Jan 2021 (start: 9.30am local time / 5.30am Irish time)
UAE v Ireland – 3rd ODI – 12 Jan 2021 (start: 9.30am local time / 5.30am Irish time)
UAE v Ireland – 4th ODI – 14 Jan 2021 (start: 9.30am local time / 5.30am Irish time)
Afghanistan v Ireland – 1st ODI – 21 Jan 2021 (start: 9.30am local time / 5.30am Irish time)
Afghanistan v Ireland – 2nd ODI – 24 Jan 2021 (start: 9.30am local time / 5.30am Irish time)
Afghanistan v Ireland – 3rd ODI – 26 Jan 2021 (start: 9.30am local time / 5.30am Irish time)
The matches against Afghanistan will be part of the World Cup Super League.