Andy Balbirnie has the honour of leading the first Irish national side into an overseas fixture since the coronavirus lockdown began when Ireland take on world champions England at 2pm.
The match is the first of three one day internationals (ODIs) at the Ageas Bowl in Southampton. 
Balbirnie's opposite number is Dubliner Eoin Morgan, who played for Ireland in the 2007 World Cup before subsequently declaring for England. 
Morgan, of course, led England to victory over New Zealand in the World Cup final at Lords last summer. 
The three-match series is part of the ICC Cricket World Cup Super League, a 13-team competition from which the top seven sides qualify for the 50-over World Cup in India in 2023.
Teams who miss out from the Super League will play with five Associate sides in a qualifier series with the top two taking the final spots for the ten-team tournament.
"I'm not a fan of the ten-team World Cup and it going to be super tough qualifying automatically," said Balbirnie (below).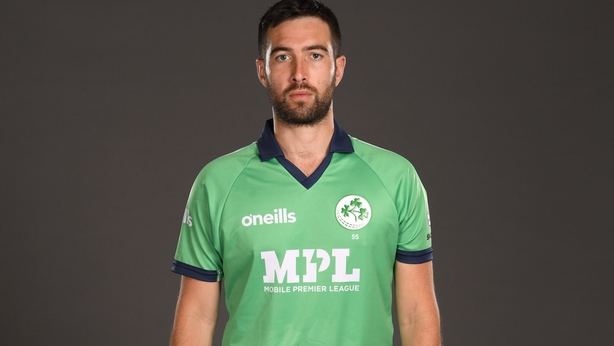 "In fact if we did, it would probably be the biggest achievement for an Irish cricket team ever. 
"It will be tough and it will also be tough if we have to go through the qualifiers."
Ireland's extended squad of 22 have been in the bio-sphere bubble of the Ageas Bowl since 18 July and lost out to a Morgan-led English Lions side by seven wickets on Sunday.
Ireland have named a 14-player squad for the game but leading wicket-taker Mark Adair misses out after suffering an ankle injury on Sunday.
"I was happy with the batting and the batters had a good run out, but we struggled with the ball," said Balbirnie of the game against England's second string, during which the Irish bowlers in particular came in for some heavy treatment.
Of the 14 players selected by head coach Graham Ford, YMCA players Curtis Campher and Harry Tector are in line to make their Ireland ODI debuts.
Campher, a 21-year-old all-rounder, toured England in 2018 with South Africa Under-19s but then decided to declare for Ireland and signed a development contract earlier this year before travelling with the Ireland second team, the Wolves,  on their tour to Namibia.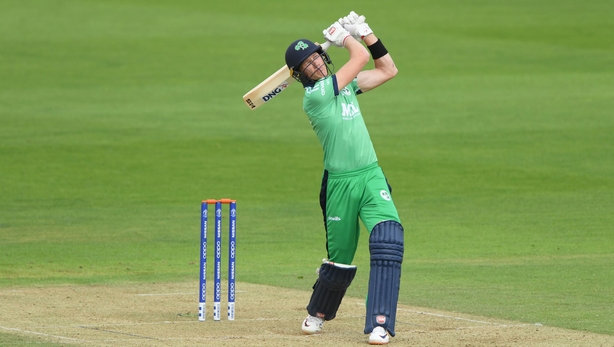 Twenty-year-old Tector (above) has already played in 20 T20 Internationals and is now in line for his 50-over debut, and is in fine form having scored a half century in the warm-up game against the Lions.
"I have to say that our nets sessions have been very competitive and Harry has been in great form with the bat, while Curtis is new to the squad and is a bowler that can hold a line and length," said Balbirnie. 
"But the match situation is totally different with 50 overs in the field and nothing can replicate it when you are trying to get fit on your own."
England currently have two squads for both Test and ODI which is a testament to their strength in depth and left-arm seamers David Willey and Reece Topley have been named in their 14-man panel.
Willey last played for England in May 2019 before being left of their World Cup squad, while Topley is back for the first time since February 2016 after suffering stress fractures.
"England haven't played much cricket and they are in the same boat as us," said Balbirnie, "but there will be no room for error, we don't have the fastest bowlers.
"England have world class players both in Test and ODI and if you look at Ben Stokes, for example, he just hit the ground running against the West Indies. 
"But we have three opportunities to showcase Ireland and credit must go to the England Cricket Board and Cricket Ireland for to getting us on the pitch."
Ireland's starting 11 will be announced just before the start of proceedings in Southampton and the Irish captain knows that he can juggle his squad if things go awry in the first game.
"There are players in the wings who can certainly put their hands up to come in and play but I think we have a strong 14 and we can give England a real run over this series," said the Leinster Lightning batsman.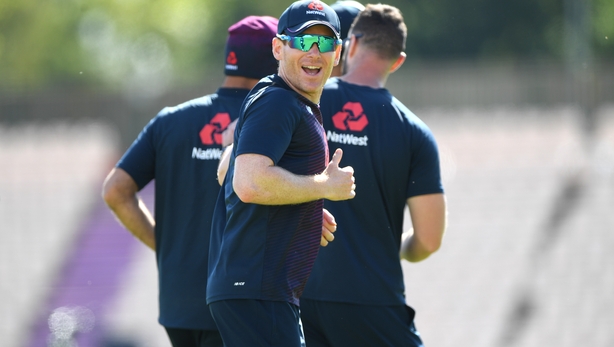 "The England squad is a strong one and the way that Eoin Morgan (above) has transformed his team has shown that.
"Talent-wise they are better than us and we will be up against it but we are up for a challenge and I'm confident that we can rise to it.
"The West Indies series (in January 2020) showed we can challenge and the guys are a confident bunch, which is great because when I came into the squad I was very quiet, so that's a significant change to the mindset.
"Of course, you want to win the games, but you have to have the balance with integrating players into the squad with the more experienced players with an eye to the next World Cup." 
England v Ireland Day/Night ODI, 2pm start each day live on Sky Sports and BBC Radio TMS with reports on RTÉ platforms throughout the series.
Thursday 30 July – England v Ireland 1st ODI, Ageas Bowl
Saturday 1 August – England v Ireland 2nd ODI, Ageas Bowl
Tuesday 3 August – England v Ireland 3rd ODI, Ageas Bowl