Ireland's elite cricketers have made a return to training with protocols in place to ensure social distancing in light of the coronavirus pandemic.
Cricket was among the sports included in phase two of the Government's easing of restrictions with more than 30 players, including members of the the men's and women's senior international squad, training at three separate locations starting from today: Cricket Ireland's High Performance Centre in Dublin, the facilities at the Civil Service NI Ground in Belfast, and at Bready Cricket Club in west Co. Tyrone. 
All three locations underwent preparatory cleaning and disinfecting over the weekend as part of Cricket Ireland's 'Covid-19 Safe Return to Training Protocols'.
"The most effective and controllable solution was to create three high performance regional hubs to host the practice and training of our men's and women's performance squads," said Cricket Ireland High Performance Director Richard Holdsworth, adding that trained Covid-19 Safety Officers are in place at the training hubs.
"The sessions will feature 1:1 individual work in small group numbers. The approved protocols cover maintenance and cleaning regimes for facilities and sporting equipment, and how players and coaches can train and interact in a cricketing sense, while maintaining social distancing."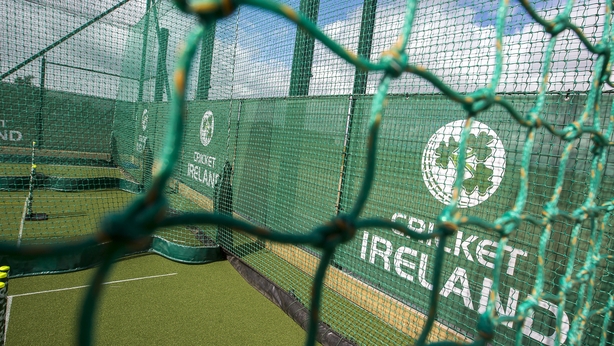 Meanwhile, Cricket Ireland has confirmed that it remains in discussions with the England & Wales Cricket Board regarding the possibility of playing three One Day Internationals between the Irish and English sides in late July.
"We are still in discussions with the England & Wales Cricket Board (ECB) regarding playing three ODI's against England in late July," said Holdsworth. 
"Clearly, the approval of those matches is a matter for the ECB and the UK Government, and we shall continue to liaise closely with ECB in that regard.
"In terms of getting ready for those matches should the approval come, with a 6-8 week period regarded as essential from the standing start of lockdown to being ready for international cricket – particularly for our bowlers – it was crucial that our players did not lose any more time with the England squad already back to training.
"In addition, there is also still the outside prospect of the men's T20 World Cup in late 2020 – so it may still be a big year for the men's squad."
"The women's squad are looking at a rescheduled World Cup Qualifier tournament which, if it proceeds this year, will require a lead-up programme."