Cricket Ireland have implemented a series of cost-cutting measures in the wake of the Covid-19 crisis that has put a handbrake on its international and domestic schedule.  
Ireland's men's tour to Zimbabwe has already been cancelled while home games against New Zealand and Pakistan, due to take place in June and July, are unlikely to go ahead.  
The senior women's trip to Thailand has already been postponed due to the current crisis.  
Starting this month, all non-playing staff will see a 20% reduction in their salaries for April and May, while CEO Warren Deutrom will take an additional 5% cut, which will apply to the end of 2020, with some staff also asked to take some mandatory leave between now and the end of May.
In addition, employees based in the North will be furloughed until the end of May, in line with the UK Government's job retention scheme.
Regarding contracted players, the Board recognised that the players were already losing out significantly through loss of match fees from a number of already-postponed, and possibly to-be-postponed series, and so will not take a further cut to their "base remuneration".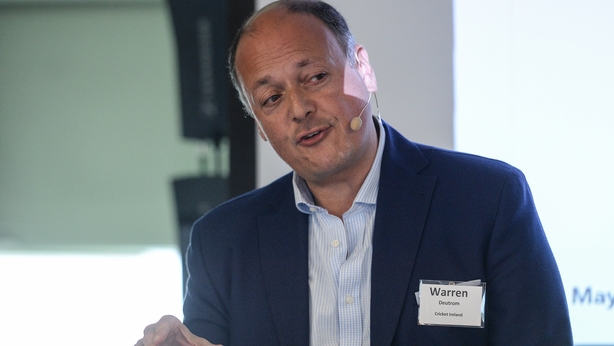 Deutrom has admitted that Ireland's men's home series against New Zealand and Pakistan this summer "may be postponed if Government restrictions remain in place".
Speaking further on the cost-cutting measures, the CEO said: "We're all going to have to take a pragmatic approach - we just don't know what's going to happen even if sport does get back up and running in June.
"Attaining visas for visiting teams and their support staff may not be possible as the Department of Foreign Affairs and the UK Foreign Office are currently not processing visa applications.
"In addition, each country will take the advice of their home government, so teams may not even be in a position to travel to Europe."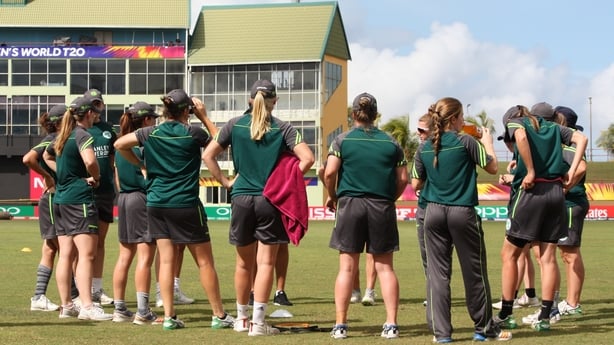 "For our senior women's team, we have already had to postpone a tour to Thailand, and we are maintaining contact with ICC in relation to the 50-over World Cup qualifier scheduled for July.
On the domestic front, Cricket Ireland will continue all regular payments to its provincial unions.
"Irish cricket fans should rest assured we shall do all we can to hold viable competitions this year," Deutrom added.
"One scenario we are looking at is to play as many Inter-Provincial matches as possible on weekdays only."
The Cricket Ireland Board also agreed to the postponement of its AGM – which was due to be held in late April - until a date that could ensure physical attendance by members.