Ireland's women's team will take international cricket around the country this year following the confirmation of 2019's fixture list.
Ireland will take on the West Indies, Zimbabwe and Scotland in a busy year for the national side, ahead of a T20 World Cup qualifying campaign in late summer.
They will also play T20 international double-headers with Ireland's men's team in July, which is all part of Cricket Ireland's new strategy for the girls' and women's game.
A number of part-time contracts are also set to be handed out to female players, a first for Cricket Ireland.
"This season we are to take women's international fixtures around Ireland and the schedule has allowed us to create three double-header events, where men's and women's T20 Internationals will share the bill," said head coach Aaron Hamilton.
 "The larger goal for the squad at this point is twofold – to qualify for the next T20 World Cup in Australia in February 2020, and to ensure our world ranking is maintained so we are part of the new Women's Championship post-2021.
"Last year almost 600-caps of experience retired – it will be a challenge to go into this next phase without those players, but when I look at the talent and potential coming through, I believe we are well placed to achieve those objectives."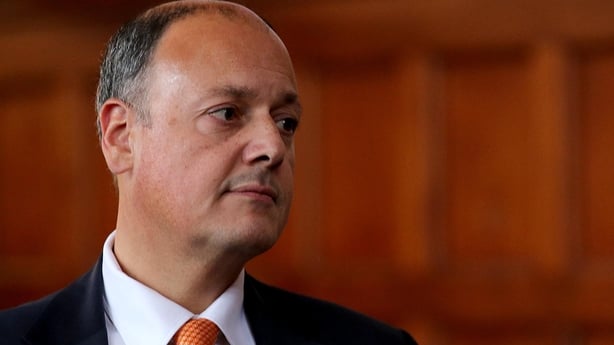 Cricket Ireland Chief Executive Warren Deutrom added: "Female cricketers make up around 19% of regular players across Ireland, up from 9% in 2013, our women's international team is ranked 10th in the world, and we are increasing the representation of women across our administrative and governance functions - but there is much more to do."
A three-match T20I series against Scotland Women has also been agreed, with dates and venues to be confirmed once the details of the Women's T20 World Cup Qualifier are announced.
Ireland will play international matches in Dublin, Antrim, Tyrone and Wicklow in 2019 as the game goes on the road.
26 May: Ireland Women v West Indies Women (YMCA CC, Dublin); T20I
28 May: Ireland Women v West Indies Women (Pembroke CC, Dublin); T20I
29 May: Ireland Women v West Indies Women (Pembroke CC, Dublin); T20I
3 July: Ireland Women v Zimbabwe Women (Oak Hill); 50-over*
5 July: Ireland Women v Zimbabwe Women (Oak Hill); 50-over*
7 July: Ireland Women v Zimbabwe Women (Oak Hill); 50-over*
10 July: Ireland Women v Zimbabwe Women (Stormont); T20I**
12 July: Ireland Women v Zimbabwe Women (Bready CC); T20I**
14 July: Ireland Women v Zimbabwe Women (Bready CC); T20I*
*Zimbabwe Women's cricket team does not have 'official ODI status', so these games are 50-over internationals but not ODIs under ICC classification
**Matches will form part of three double-header events in conjunction with Ireland Men and Zimbabwe Men