The next phase in cricket's development in Ireland is to make it a major game both in terms of participation and popularity.
That's the message from Cricket Ireland Chief Executive Warren Deutrom in the wake of the relative success of Ireland's Test debut against Pakistan.
The tourists won, but the home side made it competitive despite a terrible start to their first innings and large crowds turned up to watch the historic five days, the first of which was lost to rain.
"The measures of success are; we got a game in considering the start we had on Friday weather-wise, we had 16 or 17,000 people turn up over the five days and, of course, from a cricket point of view, on the pitch, we were extremely competitive," said Deutrom, speaking to RTÉ Sport.
Cant get no satisfaction!!! @RollingStone Mick Jagger at the @Irelandcricket v Pakistan game #IREvPAK #BackingGreen pic.twitter.com/7UVpq0FFf6

— Sportsfile (@sportsfile) May 13, 2018
"At seven for four in the first few minutes of our first innings that didn't seem like it was going to be the case. To go into the final day with a chance of winning our first test really was quite something and we were delighted.
"Our overall objective wasn't just to reach Test status – that was really just the end stage of part one of our journey that began 10 or 11 years ago.
"Now, we're about trying to look like one of the major nations of world cricket. Test cricket isn't just about 11 guys dressed in white, taking the field of play and using a red ball – it's about making sure cricket can become a major sport in Ireland.
"We have probably done things the wrong way round. Most nations get good at their sport domestically and then try to make a big noise internationally. We made a bit noise internationally and now we're trying to use that to drive the game domestically here in Ireland."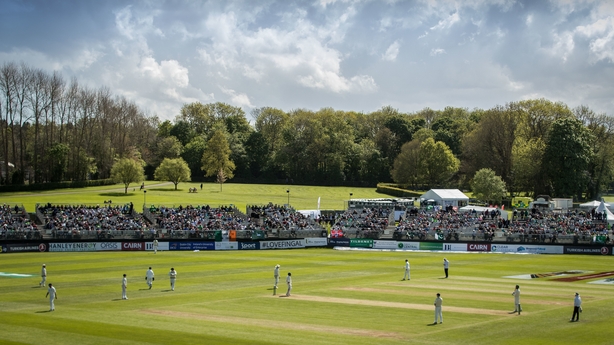 Cricket has been popular in certain pockets of the country for generations, but first burst onto the national stage when Ireland beat Pakistan at the 2007 world cup.
The game here has come a long way since then and Deutrom is keen to keep pushing on with the progress.
"If you look at the journey that Ireland have taken since that world cup in the Caribbean in 2007 when we performed so well, the game has just taken off in terms of the number of people playing it, the visibility of it, the number of people turning up at games, the investment," he said.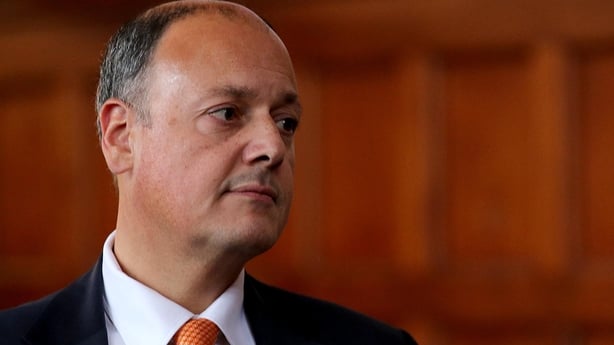 "Cricket is becoming a much bigger sport and over the next four to five years we're going to be getting something in the region of 60 to 65 men's internationals alone, which we hope to have on television.
"We're delighted that RTÉ took hour-long nightly highlights (of the Pakistan game) and are going to do the same with our two major T20 games against India on June 27 and 29 in Malahide, the second of which is almost sold-out.
"There is huge visibility and popularity with the game here so my view is, where are we going to be in the next ten years?"