Australia batsman Cameron Bancroft apologised on Thursday for lying about what he had used to scuff up the ball in the third test against South Africa after it was confirmed he used sandpaper and not sticky tape with granules from the pitch.

Cricket Australia banned Bancroft for nine months on Wednesday over the scandal, which has outraged the fans, jolted sponsors and prompted CA to send the players home.

CA also banned captain Steve Smith and his deputy David Warner for a year each for their roles in the scandal.
We need your consent to load this YouTube contentWe use YouTube to manage extra content that can set cookies on your device and collect data about your activity. Please review their details and accept them to load the content.Manage Preferences
"I lied. I lied about the sandpaper," Bancroft told reporters at a news conference in Perth.
"I panicked in that situation and I'm very sorry. I feel like I've let everyone down in Australia."

The 25-year-old said he had thrown away his spot in the team and that he was determined to win back respect.

"The thing that breaks my heart the most is that I've given up my spot in the team for free. People know I worked so hard to get to this point in my career and to have given up that chance for free is devastating," Bancroft added.

"I have never ever been involved in tampering with the ball (before now) and it clearly compromises my values and what I stand for as a player and as a person.

"It's going to be a really long road particularly for myself to earn that respect back but for me that's the most important thing."
Later it was announced that Darren Lehmann will leave his post as Australia's head coach after the fourth Test against South Africa, which begins on Friday.
Cricket Australia confirmed his departure, which had appeared unlikely when it was announced earlier in the week that he would remain in his post until the end of his contract.
That was due to run until the end of the 2019 Ashes series in England, but now Lehmann has joined the casualties of Australia's Cape Town debacle.
Meanwhile, Joe Root describes the bans as a 'strong message to world cricket' about standards of conduct required.
The absences are among a raft of Cricket Australia punishments after Smith and Bancroft's admission to a plot - in which Warner was a ringleader, it has transpired - to use sandpaper to alter the condition of the ball.
Darren Lehmann issued an emotional apology in his first opportunity to speak to the media since the start of the ball tampering scandal pic.twitter.com/xg1jlpbeo1

— cricket.com.au (@CricketAus) March 28, 2018
England captain Root, meanwhile, has had to choose his words especially carefully both in relative private and public.
He has issued a measured reaction on the ball-tampering fall-out, and also administered rallying calls to team-mates as they try to extricate themselves from their own mini-crisis after five wide-margin defeats in six Tests this winter.
The latest innings trouncing in Auckland has put England on the brink of an unwanted record sequence of 13 away Tests without victory - not to mention series defeat too - if they cannot beat New Zealand in Christchurch.
Such is the public clamour against Australia, however, England's plight was relegated to any other business as the first task in Root's press conference at Hagley Park was to respond to the bans.
"I think Cricket Australia has made a decision which is a bit of a statement to world cricket," he said.
"I think it's quite a strong message for everyone."
It is incumbent on him to uphold standards of behaviour, if not performance, he believes England have reached under his captaincy so far.
I think we conduct ourselves pretty well on the field ... I'm happy with that," Root added.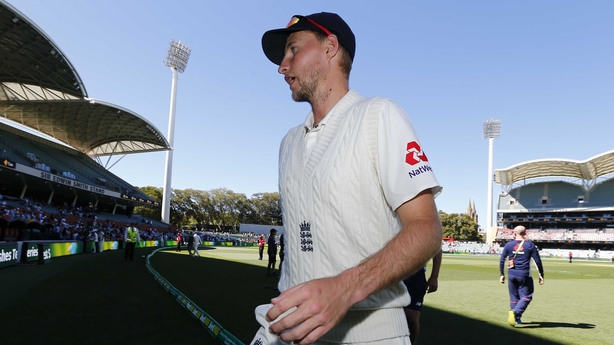 "That's what people want to watch, and that's how we want to play - good, hard cricket that is obviously within the guidelines of the game."
As for the current pariah status of Smith and Warner, he said: "Everyone will have their own opinion.
"I'm not going to sit here and say what (people should think and do) ... they can make their minds up on it themselves.
"All I need to do is make sure I look after this team, and make sure we're doing everything in the right manner."
He is unlikely to encounter any sharp practice, or Aussie-style hard-nosed sledging, from Kiwi hosts held up as paragons of role-model best practice on the pitch.
Asked what makes New Zealand so different from their near neighbours, Root said: "There might not be as much said verbally.
"(But) when you play against New Zealand you still get a sense that they're playing good, hard cricket.
"They go about things very much in their own way, but you know you're up against a side that is desperate to win and is very skilful."
Root knows this is no time to be focusing on the opposition or, less appropriately still, those who have fallen from grace elsewhere.
As England move on from the embarrassment of their first-innings 58 all out last week, he said: "We've had some good, honest chats as a collective - and we're really clear about how we want to take things moving forward.
"I'm very frustrated in terms of the results ... we've probably not done ourselves justice (all winter).
"(But) it's exciting there are people ... making strong cases for themselves and giving the guys in possession a strong push and a nudge to know they've got to keep improving, got to keep learning - and they've got to do it quickly."