Ireland's decade-long quest to attain Test status has finally ended after the International Cricket Council (ICC) governing body awarded Cricket Ireland Full Member Status.
The ICC met for its annual conference in London on Thursday and confirmed Ireland and Afghanistan as full members after a unanimous vote.
Ireland have been playing as affiliate members since 1993 and have recorded famous victories over Pakistan, England and the West Indies in that time.
Now they will be able to play Test cricket against the world's best, with Afghanistan also making the step up, having only achieved affiliate membership in 2013.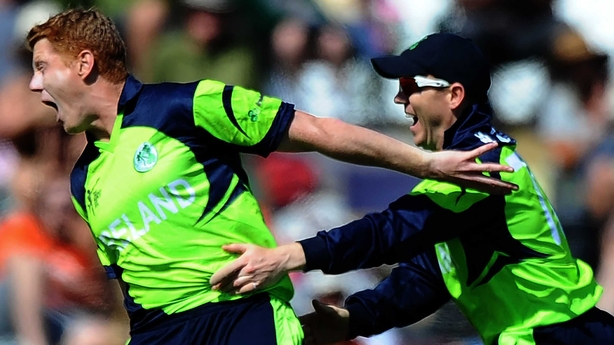 The ICC confirmed the news on Thursday afternoon, posting on Twitter: "@ACBofficials and @Irelandcricket confirmed as Full Members after a unanimous vote at ICC Full Council meeting.
"Both will now be eligible to play Test cricket following a recommendation that their applications met newly approved member criteria."
It's been almost two decades since Bangladesh were the last country to be granted Test status but ICC chief executive David Richardson praised both Ireland and Afghanistan's credentials as they become the 11th and 12th members of Test match cricket's close-knit club.
"I'd like to congratulate Afghanistan and Ireland on their Full Membership status which is the result of their dedication to improving performance both off and on the field resulting in the significant development and growth of cricket in their respective countries," he said. 
"Both have clearly demonstrated they meet the new criteria and as such have made the progression to Full Membership."
BREAKING: @ACBofficials and @Irelandcricket confirmed as Full Members after a unanimous vote at ICC Full Council meeting.

More to follow... pic.twitter.com/HXCw2HwDAW

— ICC (@ICC) June 22, 2017
Massive news confirmed from @ICC! @Irelandcricket elevated to Full Member Status #IrelandFullMember

— Cricket Ireland (@Irelandcricket) June 22, 2017
Cricket Ireland chief executive Warren Deutrom said: "We are delighted and proud with today's historic announcement. It is an extraordinary testament to the talent and endeavour of thousands of passionate players, coaches, volunteers, staff, clubs and committee people.
"We would like to thank most sincerely the ICC and its members for bestowing this honour on us today.
"It is a reflection not just of our past achievements but of our potential to grow our great game. We shall spend the next 24 hours marking the moment and celebrating this great day for Irish cricket and next week the hard work of planning to transition to full membership and Test status begins in earnest."
Ireland international Gary Wilson welcomed the news by posting a statement on his own Twitter account. "A historic day for Irish cricket," he wrote. "Years worth of work feels like it has been recognised.
"Men who played for free and managed for free. Good men no longer with us like John Wright and John Caldwell, no doubt there are others.
"As well as for us, this is for them. No doubt they would be as delighted as we are. Here's to the beginning."
The President of Ireland, Michael D Higgins, sent his best wishes to all involved as the country now prepares to host Test cricket for the first time
"May I offer my best wishes and congratulations to Cricket Ireland and to all the players, staff and supporters, on formal recognition of membership of the top tier in world cricket," he said.

"On this special day for all those who are passionate about the sport of cricket, I pay tribute to the talent and commitment of the players and coaching staff, as well as to Cricket Ireland and all the fans, whose support has made this momentous occasion possible. 
"May I wish the team every success in the years to come."
Delighted to receive the good wishes of An Taoiseach @campaignforleo following our historic news today @TurkishAirlines pic.twitter.com/xJOKN35QKJ

— Cricket Ireland (@Irelandcricket) June 22, 2017
Taoiseach, Leo Varadkar, also offered his congratulations.
"I am delighted that Ireland will take its place among the Test playing nations," he said.
"It's great news for the game here and a fitting result for many years of hard work and campaigning by Cricket Ireland.
"Ireland has enjoyed some notable successes at International level in the shorter versions of the game. We can now look forward to some great days ahead as Ireland takes on the top Test cricket playing nations in the world."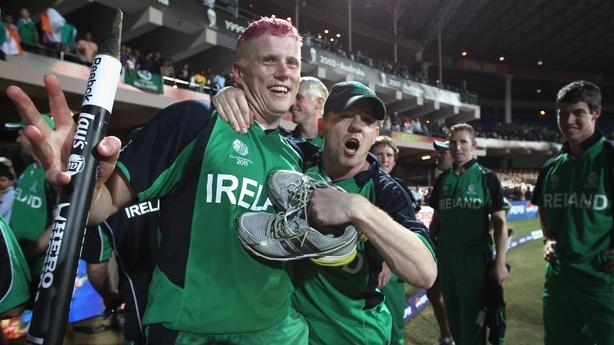 There are nevertheless questions about how well the new members will do in the game's longest format. Bangladesh famously floundered for their first decade while New Zealand took 26 years to win their first Test.
Test status is a far cry from the years when the highlight of Ireland's season was the visit for a one-off match by the touring Test team to England or, in alternate years, a two-day game at Lord's against MCC, invariably made up of Minor County players.
However, Ireland are four-time champions of the ICC Intercontinental Cup, a first-class tournament for associate members, and have recorded a major scalp at each of the last three World Cups.
Ireland's beat Pakistan at the 2007 World Cup, chased down England in 2011 and defeated the West Indies in 2015.
Kevin O'Brien hit the fastest century in World Cup history in the victory over England, reaching his ton in just 50 balls.