Eoin Morgan said it would be "very cheeky" for him to return to play for Ireland if his native country achieve Test status, as he ruled out finishing his career in the colours of his homeland.
Morgan began his international career with Ireland, before switching to England at the age of 22 in 2009.
Ireland, if they fulfil all ICC criteria, could be granted the coveted status as early as June but, even if that does happen, Morgan won;t be jumping on the bandwagon.
"No, that's very cheeky," he said. "No chance, no chance."
Morgan promises England will be fully focused against the Irish despite the absence of three first-choice players at the Indian Premier League.
Dublin-born Morgan will lead England at Bristol in the Royal London Series on Friday, the first of two historic occasions as Ireland play international fixtures for the first time across the water - at Bristol and then at Lord's on Sunday.
We're not taking this game for granted
Morgan's brief is Anglo-centric these days, of course, and he will be setting aside the significance for the opposition.
Looking forward to this week, and then the Champions Trophy to come when England take on the world on home ground next month, he said: "It's something with huge potential and which we've been building towards for 18 months now.
"We've marked it as the halfway stage to the 2019 World Cup ... we're not taking this game for granted.
"The strength of the side we're putting out reflects that, and it's a really important summer for us - so we're taking it as seriously as any other fixture."
England will nonetheless be without Ben Stokes, Chris Woakes and Jos Buttler - all involved in the ongoing IPL.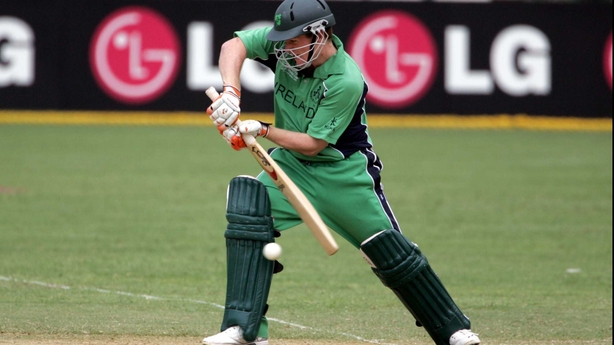 Morgan, by contrast, has flown back to lead his adopted country - but insists the trio still in India will derive more benefit there than here, with Stokes lighting up the competition on Sunday with a buccaneering maiden Twenty20 century
"Yes, I think they will," he told Sky Sports News.
"That's the emphasis behind the decision. I think it's the right decision, part of our development as a side to get as many players (as possible) playing in the biggest and best tournaments in the world - albeit T20.
"This year we've had more players at the Big Bash, seven, and eight players at the IPL - which shows a lot of strength.
"To rub shoulders with some of the biggest and best names in the world and put in performances like Ben Stokes did the other night bodes well for our future development."