"They do love an upset, don't they?"
That's the opinion of former England international cricketer James Taylor who believes that Ireland have the players and the team spirit to cause an upset in May as they take on England at Lord's.
John Bracewell's side travel to India next month to take on Afghanistan in an extensive series of games in all forms of the game, and then they are off to England for a two-game, one-day series against England.
"They do love an upset," says former England batsman Jame Taylor on Ireland's upcoming clash at Lord's. https://t.co/6GovP7o48k pic.twitter.com/FH4LSN9Bs9

— RTÉ Sport (@RTEsport) February 8, 2017
The first of the double-headers takes place in Bristol on 5 May, followed two days later by a historic, first-ever Ireland international at the renowned "Home of Cricket", Lord's Cricket Ground.
"They do love an upset, don't they?" Taylor told RTE Sport. "They've done it before in India, a fine performance by Kevin O'Brien himself..." in reference to Ireland's World Cup win over England in Bangalore back in 2011, where the Irish batsman, almost single handedly guided his side to victory with the fastest ever World Cup century.
O'Brien's 50-ball century remains the fastest World Cup 100 of all-time and that is the potential that convinces Taylor that the Irish team can cause his home side some problems this summer.
"They're a good gutsy team, they've got some good individuals and they come together well as a unit.
"So I know they'll be looking to make an upset, and they can do it , they have got some talented guys and it is nice to see where they are going and where their cricket is going, not too far off test status now."
And while Taylor does believe that the Ireland side can cause problems, he was also quick to point out that the current England one-day team are a force to be reckoned with.
"So yes they can make an upset but England's ODI team is looking extremely exciting and formidable."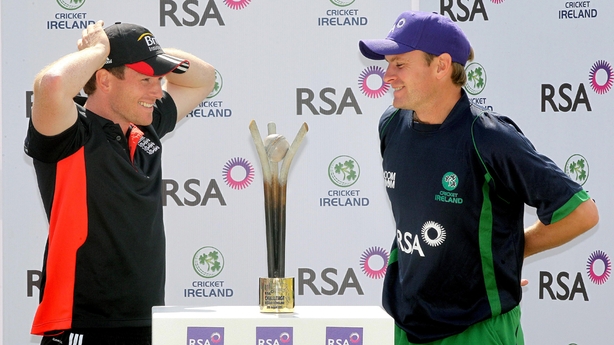 Of course, that England side is currently captained by former Ireland top order batsman and Dublin native Eoin Morgan.
The Middlesex batsman left Ireland after the 2007 World Cup in his quest to play test cricket for England and while the Dubliner has excelled in the short-form of the game – one-day internationals and Twenty20 cricket – Morgan only managed 16 tests for his adopted nation, the last of which came back in 2012.
And Taylor explained why Morgan is not getting selected at test level, putting it down to the fact that the one-day captain is not playing enough red-ball cricket for his county side.
"Eoin Morgan is at the helm of the English ODI team, he's leading the ship. I've played a lot of games under him and he is a great leader and a great man, and a fine player.
"And he has done that with the white-ball game, he just can't transfer that form into the red-ball game.
"It doesn't help that he is not playing for his county team much at all in red-ball cricket.
"So that is solely the reason; if you're not playing for your county team, you can't score many runs for your county team, so he's not going to be in contention to play test cricket.
"He made an impact when he first played test cricket but he hasn't been able to find that form for the last few years in red-ball cricket."
Taylor, of course, played alongside Morgan in the England set-up, and while Morgan was starring in the short forms, the former Leicestershire man had just established himself in the test team, following an excellent winning series in South Africa in early 2016.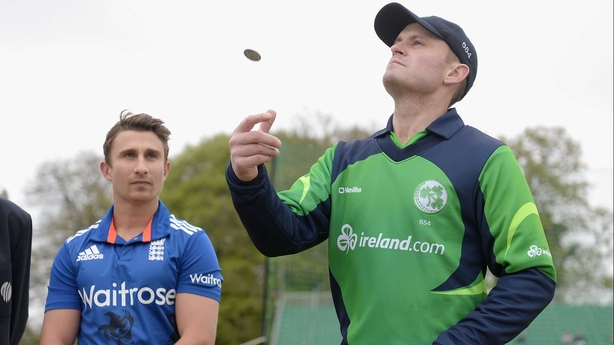 But Taylor's cricket career ended very prematurely last April when the then 26-year-old was diagnosed with an incurable heart condition ARVC (Arrhythmogenic Right Ventricular Cardiomyopathy).
Taylor recently explained to the BBC what happened as he felt his heart "going mental", beating so fast that he could see his shirt move, and then later finding out that his heart was racing at 265 beats per minute.
"Obviously, it's not ideal but I'm here to tell the tale, so that's the main thing, I'm very lucky to still be here," said a contemplative Taylor in Dublin on Tuesday.
"I'm loving life as much as I can, you just have to put a smile on your face and move forward and be as positive as you can.
"I'm loving my media work and doing a lot of coaching, like here with Urban Cricket. It's brilliant, and life's not too bad."
Taylor also had glowing praise for former England team-mate Alastair Cook who announced his retirement as test captain during the week.
"Alastair was a great captain and he had a remarkable record leading England to victory in two Ashes series and a test series in India.
"He scored a lot of runs for England but just felt that the recent tour of India was very tough.
"But he is still young and will now be able to concentrate on scoring even more runs for England."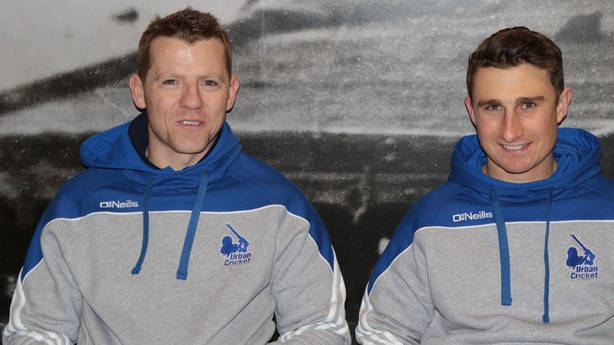 Taylor was providing a cricketing masterclass at the new Urban Cricket facility in Dublin and the former Nottinghamshire batsman was full of praise for the new facilities.
"Ireland are lucky to have a facility this good. There's not many around in England like this and I'm looking forward to a good session with the youngsters here and seeing the good talent that is coming through in Ireland."