Eoin Morgan is confident England have match-winning bowlers as well as batsmen in Twenty20 cricket.
It is easy, as Morgan's team begin to finalise plans for next month's ICC World Twenty20, to identify in their ranks a wealth of explosive batsmen who can turn any game.
It is perhaps also tempting to wonder, in the absence of Steven Finn as he continues his recovery from injury while England face two matches against South Africa on Friday and Sunday, whether their weakness may be with the ball. Morgan does not see it like that, however.
In the much-improved Adil Rashid, and his spin partner Moeen Ali, together with the left-arm seam-and-swing variations provided by Reece Topley and David Willey, the captain identifies options and potential rather than vulnerability.
"I think this attack can win games for us," said the Dubliner. "With the spin department covered, and the two left-armers coming in and being a threat up front, it adds a huge dynamic to our game.
"A big strength is the fact we do bat deep. But with these strings to our bow [with the ball], it makes us a bigger threat."
"If you're trying to turn round momentum, and gain wins, Twenty20 a terrible game"
England skipped practice on the eve of the first Twenty20 at Newlands, having beaten South Africa A in Paarl the previous evening, in favour of enjoying a recreational day towards the end of what has been a long tour for many of their first-choice players.
Of those individuals, all-rounder Ben Stokes is a critical component to balancing the team. He, like Joe Root and Moeen, is expected to be back for two matches in three days - with Morgan spelling out that England must pick their best team here to avoid conceding momentum they will need at the start of a global tournament.
"Our best team at the moment, we're very close to selecting it or having a really good idea of what it is - which is good, considering we're a few weeks out from a 'World Cup'," said Morgan.
"Nobody will be rested over the next two games. They are games we really want to win. Twenty20 is very funny in that regard - when momentum is with you, it can be very kind, but also if you're struggling to gain it, it can be brutal.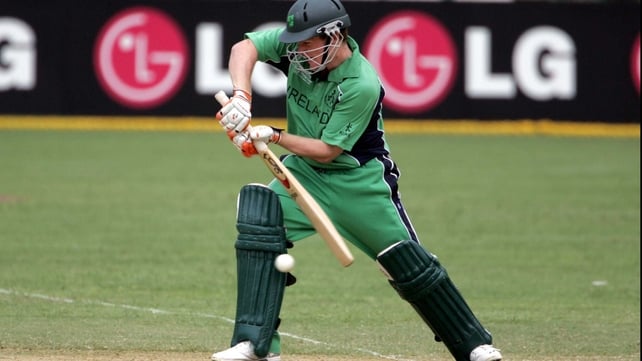 "If you're trying to turn round momentum, and gain wins, it's a terrible game. But if you have momentum with you, everything seems to click."
Morgan does not consider England to be among the World Twenty20 favourites, and he anticipates a tough challenge against opponents who England will meet again in under a month's time, in the group stages in Mumbai.
"Starting at quite a high intensity and stamping our mark on these two games is quite a big thing," he added.
"They're playing at home, where they are a very strong side, and will be difficult to beat. If you get over the line, that goes a long way to keeping the momentum we do have and the feelgood attitude within the group."
Morgan's form was becoming an issue, after his scores of eight, two and two in the final three matches of England's one-day international series defeat.
But he dispelled a few doubts with a blistering 42 from only 13 balls, including five sixes, at Boland Park.
He said: "I haven't felt out of form, just short on runs, and it was nice to come in and play with the freedom I like playing with.
"I'd like to come out and score some runs in these next two games - it might happen, it might not - but I'll stay true to what's worked for me in recent times. That has come with experience."