Pakistan test captain Misbah-ul-Haq has called on the cricketing fraternity to respect the decision to recall pace bowler Mohammad Amir to the international fold.
Amir has received his first Pakistan call-up since completing a five-year ban for spot-fixing.
On Friday, he was named in the one-day international and Twenty20 squads to tour New Zealand.
The 23-year-old served time in UK prison for the deliberate bowling of no-balls during the 2010 series against England.
His recall is subject to being granted a visa to enter New Zealand, with his criminal past potentially problematic.
Misbah, who took over the captaincy in the aftermath of the spot-fixing scandal, considers Amir's selection a new chapter in his cricketing career despite consternation among Pakistan players past and present.
"Some players had reservations against his comeback and I think the cricket board has done the right thing by engaging players and Amir in conversation," said Misbah.
"It will be good for everybody. We need to remember that the regulatory bodies have allowed him to come back.
"We players shouldn't even comment on it and need to respect the decision of the ICC and the Pakistan Cricket Board."
The series against New Zealand begins on January 15 with the first of three T20 internationals before the sides play three ODIs.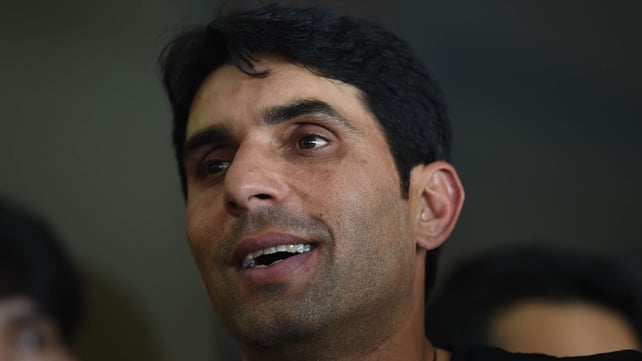 Amir's selection came on the back of good performances in Pakistan's domestic game and a bowler once hailed glowingly by the likes of former West Indies great Michael Holding will be hoping to hit back at his critics.
"I recently watched Mohammad Amir in the Bangladesh Premier League," Misbah, above, added.
"I think he is the same bowler he was five years ago. He is quite fit and the pace and swing he has is the same when he left.
"I couldn't see a difference between the Amir then and the Amir now. But right now the question is not about his performance."
Azhar Ali was confirmed as captain of the ODI squad just days after his resignation was rejected by the PCB.
Azhar was said to be unhappy with the presence of Amir in the national team training group.
Amir was released from a young offenders' institution in Weymouth in February 2012 after serving half of a six-month jail sentence for spot-fixing.
He had pleaded guilty to intentionally bowling two no-balls at Southwark Crown Court in 2011.