New Ireland cricket coach John Bracewell has revealed that the prospect of helping the country achieve Test status was a major motivation for him taking the job.
The former New Zealand player and coach succeeded Phil Simmons as head coach last week and will run the rule over his new side for the first time in a one-day international against England at Malahide on Friday (First ball 10.45am, live blog on RTÉ.ie). Assistant coach Peter Johnston selects the side on the day.
Despite claiming Test scalps at the last three World Cups (Pakistan in 2007, England in 2011, West Indies in 2015), Ireland are still among the second-tier Associate members of the International Cricket Council.
Bracewell will take charge in full when Ireland begin their ICC Intercontinental Cup campaign against the United Arab Emirates in June. Winning the two-year event (for the fifth time) would secure the side a four-Test series against the bottom-ranked Test side at the end of 2017.
Bracewell told RTÉ Sport he first became interested in taking over "when I heard that Ireland were looking for Test status and they were actually getting serious about it, as opposed to a pipe dream.
"They're true contenders at tournaments and that's a big statement for a country that hasn't got Test cricket"
"I thought it was a great cause to get involved in, at the point that I'm at in my coaching. I'm a bit of a coalface coach, as opposed to a desk coach. I come from a working-class background and I like to roll my sleeves up. I also like to be part of a cause.
"The overall priority is to keep winning. It's a high-consequence game and if you want to achieve your end goal, which is international recognition, either through more people wanting to come here or more people inviting you to come away and play one-day internationals and then ultimately Test cricket, you've got to keep winning.
"I'm up for it. But more importantly, I think they're up for it. I think they get the ambition that Warren [Deutrom, CEO], Richard [Holdsworth, performance director] and the administrative staff are pushing internationally, and these guys are pushing with performance on the park.
"They're no longer the banana skin of international cricket. They're true contenders at tournaments and that's a big statement for a country that hasn't got Test cricket."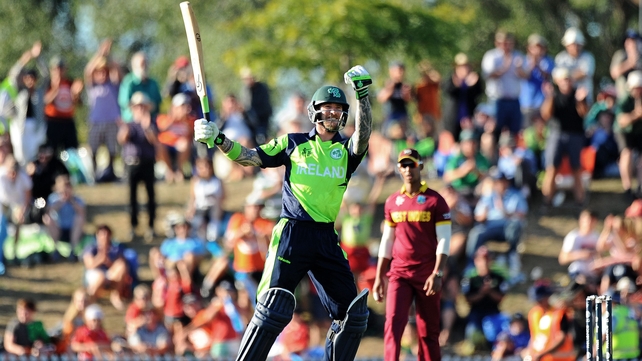 Despite the potential for up to five debutants in the England team tomorrow, Bracewell is wary of labelling them an inexperienced side.
"It is and it isn't," he said. "Some would argue that a lot of these players should have gone to the World Cup.
"This is a group that I know will be itching to prove a point that a lot of them should have been at the World Cup, and there'll be a number who probably thought they should have been given more opportunities at the World Cup.
"It's a group that has a lot to prove, in the difficult time that English cricket is going through at the moment.
"They have struggled over the last couple of years for consistency of performance and they have a point to prove. So there'll be no-holds barred in their regard and I think it's going to be a great contest."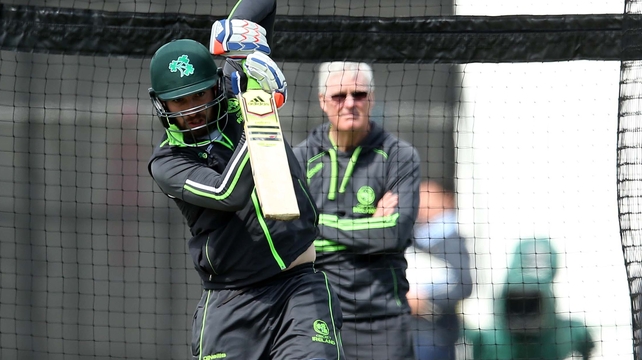 Some of Ireland's key men, like the 36-year-old Ed Joyce, are at the latter stages of their careers but Bracewell believes harnessing their experience will be vital in creating a conveyor belt of talent for Irish cricket.
"These senior players are crucial in setting that foundation and that momentum to win," he said. "Winning is the priority in each and every game.
"They're probably at their physical and mental prime at the moment. There's a time when they meet, so their production is good.
"If used well, we can develop a great succession programme, through the A programme, and the development of a first-class game here.
"Using those guys to help mentor the next group coming through is critical and that'll take good communication and a lot of will by those players to leave a legacy when they finally do depart the game.
"The A programme and U19 programme are crucial, in terms of providing that extra cricket at international experience level.
"Not only playing at home but also being able to get them away and playing on other surfaces, in other environments and other cultures."