The crowd roared their approval as Ireland's Seamus O'Connor swept to the finish of his run in the Olympic slopestyle heat, but thanks to the loud music booming in his earphones, he heard little of their acclaim.
For O'Connor, at 16 the youngest competitor in slopestyle and second-youngest in Tuesday's halfpipe contest, the music is almost as essential as the board he rides.
"If I forgot my headphones or my phone died then I'd be really, really upset," the Irishman told Reuters in an interview just outside the Olympic Village in the Caucasus mountains.
"It would definitely change my performance if I didn't have my music."
Asked to share his playlist, the San Diego-born snowboarder laughed and said that might be embarrassing.
"Put a little bit of the Dubliners in there - the Irish heritage - to get the run going. Then maybe some Kesha to get the body going."
Does he have a favourite genre when loading music on to his phone before a run?
"Anything that really gets me excited - electronic music, dance music, rap, hip-hop, anything that gets me in the zone, I guess."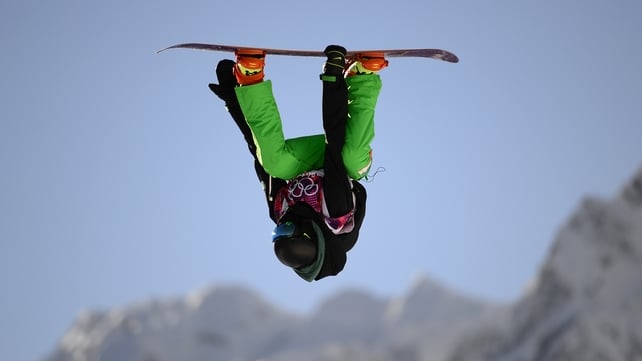 O'Connor's eclectic taste in music is echoed by his fellow riders.
"We're all different people and we all have our unique tastes. Some heavy rock has definitely been of influence in snowboarding culture back in the day, and now it's hip hop and rap. A lot of riders like to listen to that sort of stuff."
At the Rosa Khutor Extreme Park where he took part in the Saturday's slopestyle competition, loud music boomed from the PA system throughout the competition.
And the clang of the cowbell, frequently heard at other winter sports events, was conspicuous by its absence as American Sage Kotsenburg rocketed to Olympic gold.
But though O'Connor, whose father was born to Irish parents in Birmingham, missed the Olympic final, he says particpating at the Sochi games and representing his grandparents' homeland was a dream come true.
"About seven years ago, when Sochi first got the bid for the 2014 games, my dad got this idea that I was to ride for Ireland in my mom's homeland as an American-born athlete, and it came together perfectly."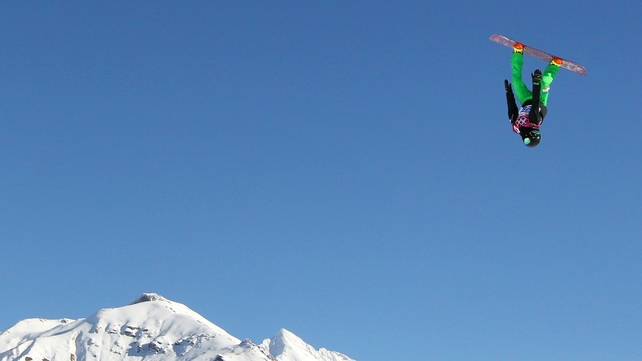 A fluent Russian speaker thanks to his mother, O'Connor is enjoying his time here but says that when he looks at the rest of the halfpipe field, it's tough to be among the youngest.
"It's not just (double Olympic champion) Shaun White, almost everyone here is a top contender for one of the three spots on the podium, so to compete against all of these guys is just unbelievable and remarkable.
"It adds a bit of pressure being one of the youngest here, but I try not to think about what everyone else is doing and focus on my riding, what I want to do and achieve my own goals."
The first Olympic inclusion of snowboarding in 1998 came six years after freestyle skiing, and the sports have grown in popularity at the Games.
They now rank fourth and fifth respectively in terms of the number of entrants at the 2014 Games. Only ice hockey, Alpine skiing and cross-country skiing boast more participants than extreme sports in Sochi.
O'Connor matches the youthful profile perfectly. His love affair with snowboarding started when he was four and a few years afterwards the sport took over completely.
"Obviously I missed out on the normal teenage lifestyle growing up, but in return I have this wonderful experience and I wouldn't trade it for anything else."
With youth on his side, O'Connor is adamant that Sochi won't be his last experience of the Olympic Games.
"I hope not. After this I'm going to take a bit of a breather and just go out and snowboard to have fun.
"But after a little while I'm going to have my sights set on 2018 and work towards that."