Matthias Mayer won the men's Olympic downhill gold medal to get Austria off to a perfect start in the Alpine skiing competition, according to provisional results.
On a day when the big favourites failed to shine, Italy's Christof Innerhofer took the silver and Norwegian Kjetil Jansrud the bronze.
Mayer, who started 11th, is the son of 1988 super-G silver medallist Helmut. His gold medal provided an immediate boost for a men's team who failed to win a single medal in Vancouver four years ago.
Favourites Bode Miller of the United States and Norway's Aksel Lund Svindal, the downhill world champion and 2010 silver medallist, failed to live up to their pre-race billing on an overcast day on the Rosa Khutor piste.
Miller, 36, was bidding to become the oldest man to win an Alpine gold at a Games but was eighth after all the top skiers had finished.
American Jamie Anderson laid down the best run of the day to clinch the first Olympic gold medal in women's snowboarding slopestyle at the Sochi Games on Sunday.
The 23-year-old Californian scored 95.25 on her second run to blow away the competition, leaving Enni Rukajarvi of Finland with silver and Jenny Jones the bronze - Britain's first Olympic medal in a snow event.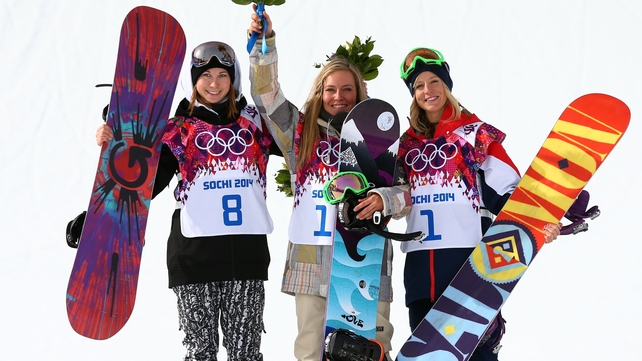 Anderson's victory also gave the United States a sweep of the gold medals in snowboarding slopestyle after Sage Kotsenburg won the men's event on Saturday.
There was also a reminder of the dangers of the sport when Sarka Pancochova, who had led after the first run, botched a jump and landed with a sickening thud on the snow.
The 23-year-old appeared to lose consciousness as she slithered down the slope before being helped to her feet and making her way groggily to the bottom, where she showed her rivals a huge crack in her helmet.
Austrian Anna Gasser, who set the best score in qualifying, could only manage 10th place, perhaps unsettled after setting off too early on her first run and then failing to get back up the icy slope in farcical scenes at the start.
Australia's defending halfpipe champion Torah Bright came up short in her bid for three snowboarding medals in Sochi, finishing seventh after failing to land a clean run.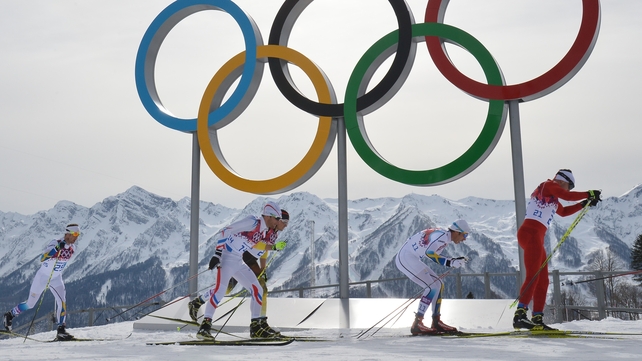 Dario Cologna of Switzerland won the men's cross-country skiathlon gold medal.
Swede Marcus Hellner took silver and Norway's Martin Johnsrud Sundby won the bronze.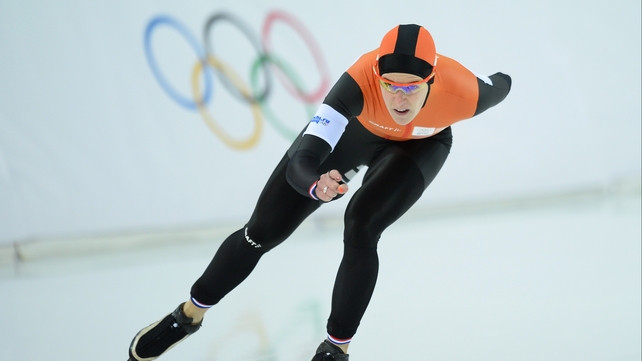 Ireen Wust of Netherlands won the women's 3,000 meters Olympic speedskating title at the Adler Arena on Sunday.
Wust clocked four minutes, 0.34 seconds over the seven-and-a-half laps. Martina Sablikova of Czech Republic claimed silver and Olga Graf of Russia took the bronze.
Wust, with her fingernails painted red, blue and white in the colour of the Dutch flag, made a blistering start before hanging on to eclipse the time of defending champion Sablikova by 1.61 seconds.
It was Wust's third consecutive Olympic gold, having won the 3000m in Turin 2006 and the 1500m at the Vancouver Games in 2010.
Graf's bronze was Russia's first medal of their home Sochi Games.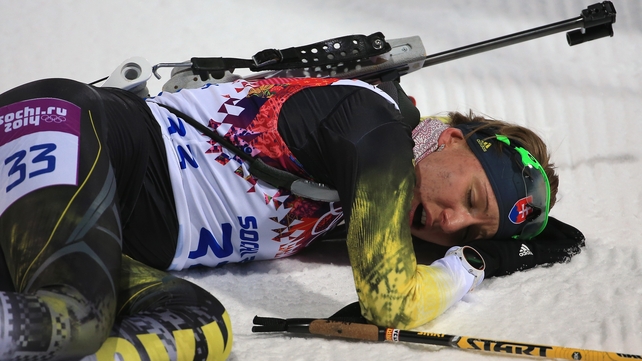 Slovakian Anastasiya Kuzmina shot a perfect 10 out of 10 on the way to become the first woman to retain her Olympic biathlon 7.5km sprint title.
Russian-born Kuzmina, whose brother Anton Shipulin missed out on a bronze medal for the host nation by a fraction of a second in the men's sprint on Saturday, skied flawlessly to claim her second Olympic title.
Clean shooting was a necessity on the day Russian Olga Vilukhina, who took silver, and Ukrainian bronze medallist Vita Semerenko also shot perfectly.
They could not match Kuzmina's impressive form on the skis as they finished a massive 19.9 and 21.7 seconds off the pace respectively.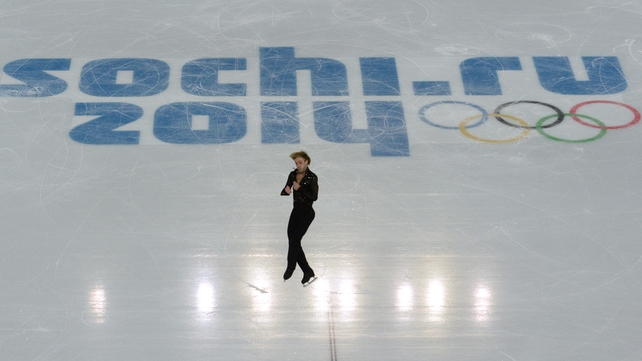 Yevgeny Plushenko spurred Russia to their first gold medal in the inaugural figure skating team competition. Canada secured silver and the United States took bronze medal.
Plushenko was roared onto the ice, cheered throughout his free skate and then had the hollering crowd on their feet as he theatrically finished off his routine with a spin.
His score of 168.20 for a solid, if rather slow-paced, routine earned Russia 10 points.
Later in the day, Kamil Stoch of Poland won his country's first gold medal of the Games in the men's normal hill ski jumping.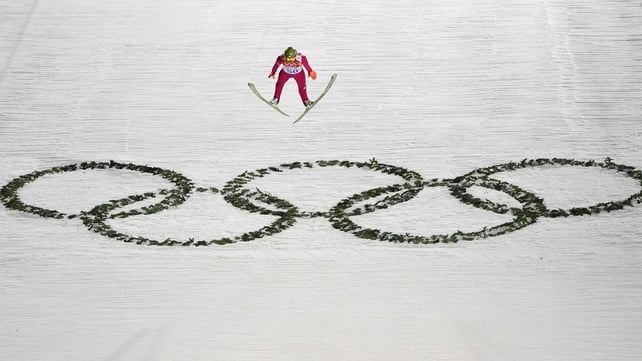 Peter Prevc of Slovenia took silver with Norway's Anders Bardal collecting bronze.