Irish snowboarder Seamus O'Connor was "over the moon" despite missing out on a place in the final of the first ever Olympic slopestyle event in Sochi.
O'Connor finished ninth out of 20 starters after following up a 60.75 score with a 70.25 run second time around at Rosa Khutor Extreme Park.
The 16-year-old was nevertheless delighted with his efforts, which saw him land his first ever triple on his final jump, after struggling in practice on Saturday morning.
"I'm over the moon," he said. "The first run was okay. My practice this morning didn't go very well.
"The sun hadn't risen so the course was really dark and icy, and I wasn't landing the tricks that I needed to so coming to the first run I was a little bit anxious.
"I put a run down, but it wasn't really wasn't what I was looking for. I was happy to put some points on the board.
"Two days ago, I tried my first ever triple which didn't go the way we planned.
"Then on my second run here, I tried it again on the last jump and I landed it, which is my first ever landing triple, which is amazing for me.
"I couldn't be happier."
O'Connor's Olympic experience is not over yet as he will compete in next week's halfpipe event.
"I tried it again on the last jump and I landed it, which is my first ever landing triple, which is amazing for me." - O'Connor
O'Connor, who only managed a score of 40.00 in qualification, was the fourth athlete in action in this morning's semi-final.
The 16-year-old finished 23rd out of the 28 athletes in the qualification round on Thursday morning meaning he was forced to compete in the repechage-style semi-final.
Eight athletes had already qualified for the final, leaving O'Connor with the difficult task of achieving a top four finish in the semi finals in order to advance.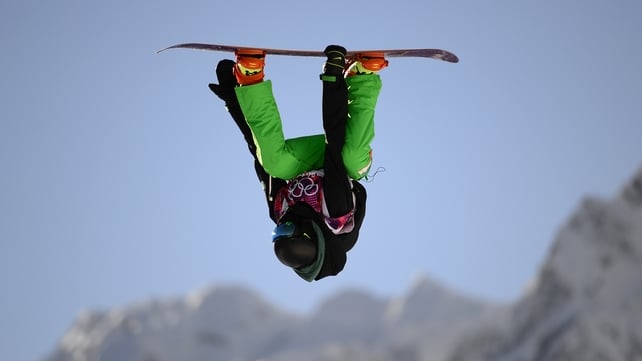 American Sage Kotsenburg (90.50), one of the pre-tournament favourites Mark McMorris (89.25) and Yuki Kadono of Japan (84.75) joined Britain's Billy Morgan (90.75) in the final.
World Cup leader Maxence Parrot of Canada achieved the highest score in the qualification round - 97.50.
Slopestyle, making its debut in Sochi, involves travelling down a course littered with jumps and obstacles that competitors use to perform a variety of moves and tricks. A panel of judges award points based on the degree of difficulty and execution.
Snowboarding super-star Shaun White pulled out of the slopestyle event this week citing concerns over the safety of the course.