Well it's been an interesting 10 days in and out of the office. I took the May Bank holiday weekend off to go and play in the Tara Camogie 7s in London with my club team in Dublin, Portobello.
The great news is that we won the tournament and happily came home with a Cup in tow.
One of the only drawbacks of working in sport is that playing sport yourself usually takes a back seat, as you spend your weekends out at matches. So I must admit it was nice to spend a weekend playing a tournament, because you sometimes forget what it's like.
The downside was that I missed what looked like a cracking day in Croker, where the Dublin hurlers beat Kilkenny to win the League title. We did make time to watch the game amid our own celebrations and it looked a good contest.
Dublin finally lived up to the hype and now look to have placed themselves in the top four teams for the Championship. Anthony Daly's job will now be keeping their feet on the ground ahead of their Leinster opener against Offaly.
This past weekend represented quite a different programme than we've done in recent weeks on Sunday Sport.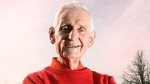 The absence of GAA action allowed us to take some time to pay tribute to the legend that is Sean og O'Ceallachain. It's hard to believe he's been with RTÉ for 63 years.
Affectionately known as 'Soggy' to many of the radio sport staff, he was always such a pleasure to be around. Every Sunday when myself and Con came up from studio after the programme he was the first face we saw, where there was always a story to be told and a joke to be shared. We'll miss him greatly and wish him all the best in his retirement.
With the Football Championship already underway we were also afforded the time to look ahead to what should be another very interesting summer.
The overriding feeling from our panel was that Kerry should never be written off and that it could be Dublin's year. Sound familiar? It's true that the top few teams will always rise to the top, but can Dublin learn from the mistakes of the League final? A big crowd is likely to turn up for their Leinster quarter final against Laois or Longford, all of whom will answer yes.
Defending champions Cork must not be ignored. Their League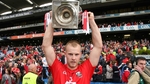 performance for the first 50 minutes may not have been on a par with their All Ireland final win in September, but it's the last 20 minutes people will remember.
Their muted celebrations after the final whistle will only remind people that their intentions are for silverware far later in the season. Conor Counihan's motto of winning every game is clearly evident and our panel agreed they are still the team to beat.
After weeks of co-ordinating shoots and tearing up and down the country, our new series called Mission 2012 went to air this week. It's a radio and online series which will feature a number of our athletes who are hoping to qualify for next year's Olympic Games.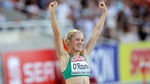 Over the summer we'll meet athletes from the vastly experienced Olympians, such as Derval O'Rourke, Olive Loughnane and David Gillick, to the fresh faces such as pentathlete Natalya Coyle and triathlete Aileen Morrisson, who are aiming to qualify for the first time. It's been great meeting them all as their qualifying journey begins, fingers crossed it will be a successful one.
The sound of the summer returns on Sunday, as the Sunday Game makes its first appearance of the year. For many the signature tune marks the real beginning of their summer. Come Sunday afternoon at 2pm, all on the Sunday Sport team will be feeling the same way. Division 2 League Champions Donegal get the Ulster Championship underway when they take on Antrim. We're counting down the days, roll on summer!