by Jacqui Hurley
6 April 2011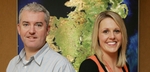 I've finally found the time to catch my breath after last weekend's busy programme, just enough time to jot down a few thoughts! We let out a collective sigh of relief in the radio building on Sunday evening when we finished our final double programme of the season. The days when we have a full round of matches in the Hurling and Football Leagues are great for the action, but hard on the head when you're trying to keep track of all the results! While they're some of the best days to be in studio, it certainly takes it out of you!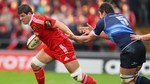 After Saturday's drama there were plenty of talking points across the weekend. Munster's 1 point win over Leinster in the Magners League was as good a derby as we've seen this year, despite the lack of tries. While at Croke Park, another brilliant double header rounded off a great Spring Series for Dublin GAA. With the footballers cementing their place in the Allianz Division 1 final, it was a win all round for the Dublin County Board.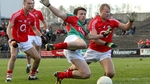 Sunday's action threw up some incredible results and makes for a great final day in the Football League. Mayo's win against Cork secured their future in Division 1 for next season. It also means we'll have to wait until Sunday to find out who Dublin will play in the League final on April 24. Kerry's win over Monaghan has moved them onto 8 points alongside Cork. If both sides win on Sunday against Armagh and Down, Cork will reach the final for the second consecutive year, by virtue of their head to head with Kerry. Despite losing to Dublin on Saturday night, Down still have a chance of reaching the final. If they can beat Kerry and Cork also lose, it will be James McCartan's side in the final.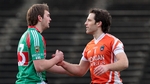 At the other end of the table, last weekend's results means it's a three way shootout to avoid relegation. A first win of the season for Galway against Armagh last weekend will have boosted their confidence no end. They go into this weekend's fixtures level on 2 points with Monaghan, while Armagh are on 4 points. Monaghan and Galway are both at home and that could have a big bearing on results.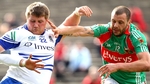 The weather has helped with attendance figures over the last few weekend's and there's nothing like keeping your side in Division 1 football to bring out a few more supporters ahead of a busy Championship season. Monaghan take on Mayo, while Galway face Dublin. For both Mayo and Dublin it's a meaningless game, Dublin are already into the final and may be trying to rest key players, while Mayo can neither be relegated or make the final.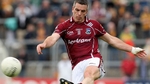 Managers will suggest that it's a time to try out players and there's still plenty to play for, but Monaghan and Galway will see that as an advantage and both will be targeting the win, knowing the other is doing the same. If neither do get that valuable win, it's Division 2 football next season.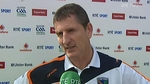 Things get interesting when you bring Armagh's battle with Cork into the equation. Even a draw would save Paddy O'Rourke's side from relegation, but a loss, coupled with wins for Galway and Monaghan, could still send them the other way. Where three teams finish level on points, then points difference will decide who stays up and who goes down. Monaghan were saved by their scoring difference last year; this year they go into the final round at -16. Galway are -24, while Armagh are -10. Anything can still happen and we'll have our calculators at the ready come Sunday evening!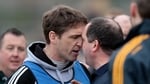 This year has been one of the most competitive Division 2 League's I've seen. The standard has been good and we've had some very exciting games, yet in all the games we've seen, I find it impossible to pick a winner. Donegal have looked impressive throughout, while Tyrone have recovered well to keep themselves in the shake up. But even now, I wouldn't gamble on those two sides reaching the final. Derry, Laois and Kildare can all still qualify, while at the other end Meath, Antrim and Sligo will battle it out to avoid relegation. Much like Division 1, Meath and Antrim are both at home, but with two Northern sides coming to town, knowing they can reach a final, I don't suspect either of them will have too much joy. Sligo travel to Kildare, knowing a win will save them.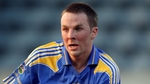 Just one year after being promoted from Division 4, Limerick and Waterford could find themselves back down there. A win for Cavan against Tipperary would relegate both of them, no matter what they do in their games against Wexford and Louth. With Wexford and Louth chasing promotion it isn't likely to be an easy afternoon for either side.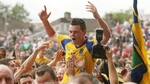 Last weekend's win against Kilkenny ensured that Roscommon will play Division 3 football next season. A win for Longford in their game against Carlow would see them joining the Rossies.
So much to play for this weekend, throw in Ulster's Heineken Cup quarter final against Northampton and the Masters and we've got another great few days of sport to look forward to!