by Jacqui Hurley
22 March 2011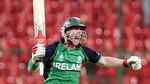 It's hard to put into words what an amazing two week period it's been for Irish sport; the cricket team beating England, 13 Irish winners at Cheltenham, Bernard Brogan and Eoin Kelly getting to meet President Barrack Obama and Saturday's blissful end to the RBS 6 Nations championship with Ireland's victory over England. For such a small nation sometimes we really do punch above our weight.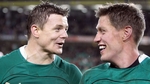 Saturday's win at the Aviva Stadium not only put a halt to England's Grand Slam bid, but it reaffirmed the belief in this Irish team, something that was somewhat lacking in recent weeks. The players themselves were keen to prove that a performance of that calibre was in them all along, but they must surely have breathed a sigh of relief to actually see it come together.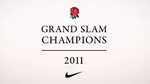 It was made all the sweeter when pictures of England's would be Grand Slam winners t-shirts emerged and a collective laugh was shared when the video followed. If you haven't seen it, watch it here.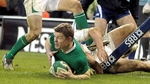 It may not have been the most memorable RBS 6 Nations campaign, but, looking at how it ended up, England probably did deserve to win the Championship. The draw was favourable to them with three home matches in a row, but they took their opportunities where others failed. All 6 teams will feel they have improvements to make before the World Cup in September, but, from an Irish perspective, at least there was progression. Saturday's win over England has boosted Ireland back up to fourth in the World rankings and after a largely forgettable campaign, it's not a bad place to be in.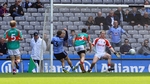 In the GAA world it was back to football only last weekend and there's no doubt about where the game of the day on Sunday took place. Dublin's clash with Mayo had everything you could have asked for; goals aplenty, drama, some excellently scores taken and the sun was out! Dublin were 14 points up with 20 minutes gone and it really looked as if Mayo were dead and buried, but whatever James Horan said at half-time certainly worked. Dublin eventually held on to win by 5 points, but Mayo very nearly pulled off the comeback of the year.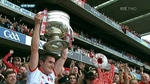 A lot has been said about Dublin this year and how they should be viewed as major contenders for the League and potentially the Championship. I think it's a little early to be thinking about the Championship, but Pat Gilroy's whole approach to the League suggests he has his eye on the Division One title and why wouldn't he? It's a proven fact that in the last few seasons those who've done well in League have brought that form into the Championship, Cork winning the double last year is a case in point. Kerry have also shown in recent years that winning the League has been a driving force behind their success. The idea of "peaking too soon" was never considered.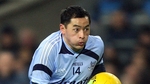 Former Dublin star Jason Sherlock was in studio with us on Sunday and it was interesting to hear his views on what's different with Dublin football this year. His feeling was that this is the first time Dublin have played for each other as a team. Anyone who's worked in a team situation, particularly in management, knows that often times, that is the hardest thing to do. Perfecting it could be the key to Dublin's Championship, as well as League success. Former Laois footballer Colm Parkinson was also with us and talking to both Colm and Jason it was clear that being in studio with us was something they'd gladly give up to be back out wearing their county colours.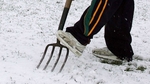 Missing county football in the winter is an awful lot easier when you're looking out on dark, dreary days and long rainy nights in the muck, but with the clocks going forward next week and the weather beginning to improve, I'd imagine now is the hardest time to be away from it all.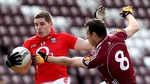 Back to the action. Galway also had a western revival; leading Cork by four points at half time in their game at Pearse Stadium, one would have been forgiven for thinking they misheard the scoreline. Conor Counihan said his side were complacent, Galway will say they just decided to play some football. Armagh are their next opponents in two weeks time and if they come away without a win, it looks as if Division 2 football will await them next season. As some former Galway players have suggested, that may not be the worst thing, but losing seven games on the trot can't be good for a side heading into a Connacht semi final, where they're likely to meet Mayo.
A great performance by Donegal on Saturday sees them on top of Division 2, but any one of five teams can still take that title. It is a similar situation in Division 3, with everyone taking points off each other ahead of the final two rounds. Division 4 looked like a three horse race between Wicklow, Roscommon and Longford, but Leitrim's win on the weekend has brought them back into the shake up. The top three teams are yet to lose a game, but with Leitrim having played only four games, things could get very interesting.
Countdown to the League finals is only weeks away: who will be there in either code is still anybody's guess at this stage.