by Jacqui Hurley
22 February 2011
The Allianz Leagues are beginning to take shape, we've now had two rounds in both codes and already we're starting to see some patterns develop.
I always find it interesting when managers say at the start of the year that they take each game at a time and never look beyond a week.
When a side have lost their opening two games, their outlook must change significantly.
Take the Tyrone footballers for example, relegated last year from Division 1, they now find themselves at the bottom of the Division 2 table without a point alongside Antrim.
There was no shame in their one-point loss away to Derry in Round 1, but last weekend's seven-point loss in Omagh against Donegal will have garnered more attention.
When you look at how competitive Division 2 is this year, that was a game Tyrone would have been targeting for a win.
It's too soon to say that their promotion hopes are becoming less likely, but with a difficult trip to Sligo on Sunday, it puts a little more pressure on the Tyrone camp to come away with something.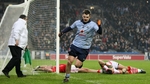 Division 1 looks extremely competitive already, with Dublin surging in front after last weekend's win against Cork.
Pat Gilroy's side have looked impressive in both games this campaign, and although it's early days, they will have caught they eye of opposing managers.
Jedward provided the evening's musical entertainment in the Croke Park double-header and the 35,000 or so who turned out certainly got their money's worth.
Ireland's most famous twins received a massive reception and the two games more than matched their show.
To be fair to the Dublin County Board, the ticket prices for the league series have also been well received and as one of my colleagues said over the weekend, it was three wins for Dublin – the footballers, the hurlers and the county board.
The idea of creating a 'show' around their four home league matches looks to have worked well, and amid all the doom and gloom it was nice to see a good news story this week.
On the hurling side of things, Kilkenny and Galway both maintained their 100% record, and from what I've seen of them this year, they're well worth it.
Kilkenny look as hungry as ever, despite losing last year's All-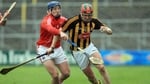 Ireland and it's obvious they've already begun their preparation towards a long summer ahead.
At the other end of the Division 1 table, a much improved Wexford were unlucky not to take anything out of their game with Waterford and instead find themselves stuck to the bottom of the table with Offaly.
It doesn't look as if it will get any easier in the next round as the Model men travel to Kilkenny, and if Offaly can beat Dublin all of a sudden it could become a very difficult relegation battle to beat.
Speaking of battles, Republic of Ireland manager Giovanni Trapattoni certainly has one on his hands with the news that Shay Given will miss the Macedonia game on 26 March with an injury.
It's a serious blow for Ireland, given that he has played in almost every competitive match for Ireland in the past few years.
Kieran Westwood is the most likely player to start the game, but with only five international caps - all of which were earned in friendlies - it's a highly-pressured situation for him to walk in to.
Dean Kiely retired from international football after becoming frustrated at the lack of opportunity to play games and Given's injury highlights that perhaps he had a case.
Away from the action, it was nice to have former Republic of Ireland defender Terry Mancini on the programme. He's a man we could have spent an hour talking to, but sadly time doesn't allow these opportunities. He assured us he has more stories to tell and I'm sure we'll get the chance some day to have him in studio to tell us a few more.
Tune in to Sunday Sport with Jacqui Hurley and Con Murphy from 2pm every Sunday on RTÉ Radio 1.