by Jacqui Hurley
15 February 2011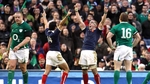 Even a few days later it's still hard to swallow Sunday's defeat to France. While many debates since have concluded that perhaps France slightly deserved the win, I think we still find it hard as a nation to lose to them, in any sport!
There was a strange atmosphere at the Aviva Stadium on Sunday. Despite the fact that Ireland scored 3 tries, the noise levels in the stadium never really reached the heights we assumed they would. Don't get me wrong, the fans got behind the team and it was an enjoyable day, but something was slightly lacking, most likely the end result I suppose. All is not lost, we still have a Triple Crown to play for and the possibility of a Championship, depending on how other results go, but in a World Cup year, Declan Kidney's plans must be more long term.
From our point of view, it was nice to get out and about on Sunday. We always enjoy getting out to the venues and presenting the programme from a live match, it's just a different kind of buzz. With the game being the first RBS 6 Nations game at the newly redeveloped stadium was a nice historical event to be part of as well. The good news is that we also have a newly redeveloped studio as our 'home ground' in RTÉ, so it's been a big few weeks for us! (It's the little things in life!)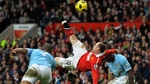 Wayne Rooney's wonder goal for Manchester United on Saturday provided a lot of talk in the press box, as to whether it was one of the best goals of all time. I must say, because of the timing of it, the opposition and the sheer precision in which he took his chance, it's certainly one of the best I've seen in my lifetime.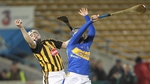 The Allianz Hurling League got underway this weekend as well and although Saturday night's game between Kilkenny and Tipperary may not have been played at the same tempo as last September's All Ireland final, it was still a very good game of hurling. Wexford's reappearance in Division one didn't have as good an outcome, a trouncing at the hands of Galway will hardly do their confidence an ounce of good. To manage only 2 scores from play in 70 minutes is something they'll have to seriously look at before Sunday's meeting with Waterford. It's an extremely competitive Division 1 League and they could very quickly find themselves stuck to the bottom of it. Despite being without a host of regulars Galway looked sharp, as did Cork in their 5 point win over Offaly.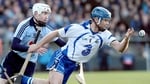 Dublin will have been far happier with their opening League game in Waterford this year. A heavy beating down there at this stage last year had them under pressure in the early rounds, but a good draw with Waterford on Sunday provides a solid platform for Anthony Daly to build on. Conal Keaney's decision to play with the Dublin hurlers rather than the footballers was seen as a crucial part of Anthony Daly's plans for the forthcoming season and it's easy to see why, when he scored 10 points on the weekend.
It's both codes next weekend, with 28 games taking place around the country. We're back indoors to the warmth for a while, but with the evenings already beginning to brighten up it won't be long before Championship weather rears its head!
Tune in to Sunday Sport with Jacqui Hurley and Con Murphy from 2pm every Sunday on RTÉ Radio 1.