In the ever-increasing era of control, the personality of sports people within a team setting is becoming harder to unearth.
As crowds of children and adults swarmed around the players at the Cork Camogie Grounds ahead of the Leesiders' appearance in the Glen Dimplex All-Ireland final against Waterford at Croke Park tomorrow, the various personalities shone through.
Take Amy Lee, last year's captain when they lost to Denise Gaule's brilliantly-pointed free at the death. Falling short in the last two All-Irelands and the last four national deciders straight doesn't weigh on her mind. Neither does making a rare error that led to a Galway goal in the semi-final.
It's just the way she is wired. Indeed Lee is probably more stressed about how Man United will fare in the year ahead. The Devils have always been her club, even though she lived in London until she was 10.
The fact her family and close-knit circle of friends outside the Cork panel aren't Gaelic games nuts might be a contributory factor to her laidback nature.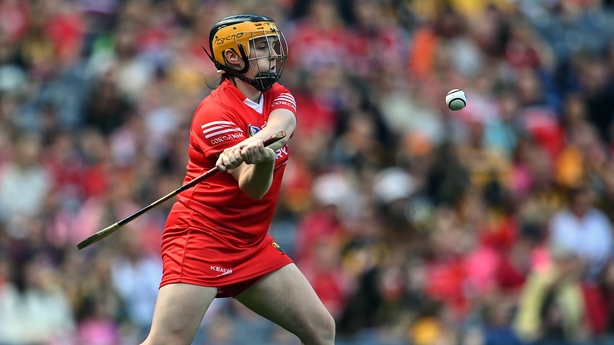 "I go home, my mother is like, 'How is training?'" Lee explains. "I'll be like, 'Grand,' and she will say, 'Do you want something to eat?' 'I got fed at training.' Off up to bed. Hasn't a notion. Loves going to the matches. Loves being a part of the buzz. She can't wait to go to the All-Ireland final. She won't ask me about it. What a great way to be?"
Laura Hayes is another with a confidence rooted in being able to put it all in proper context. Her former manager, Paudie Murray once compared her to Briege Corkery. For sure, there was an element of that coming from an ability to raid forward from wing-back to get a score.
The mindset of absolute seriousness while playing and training being coupled with an element of what the St Catherine's All-Star and graduate of UCC's Quercus Talented Students' Programme herself describes as a sometimes chaotic approach to life beyond that, was implicit in the comparison too, however.
According to Murray, it was rare for the kit van to leave training without some jersey or hoody belonging to Hayes having to be thrown in the back, left behind on the pitch or the dressing room.
"That would be me," says a grinning Hayes. "I wouldn't be the most organised. I would be organised with the important things like the gear bag before the match, but I can be a bit chaotic at times. It adds to the personality!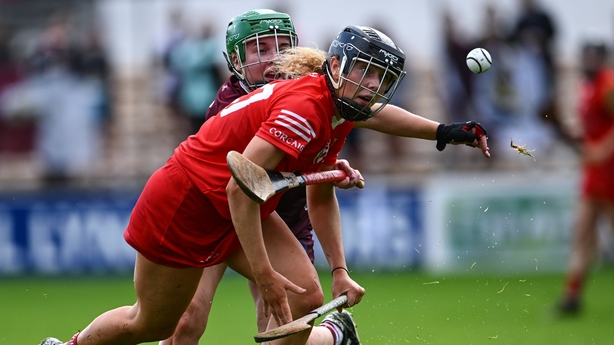 "I love the pressure," she adds of what comes with an All-Ireland final appearance. "I love the big day. They are the days you play for at the end of the day. You wouldn't want to let your nerves affect you in those times."
Sorcha McCartan is also beaming, completely settled in now having made the transition from Down last year. She had to play against her native county and many of her best friends for the first time in the group stages of this year's championship. It wasn't easy but it was fine. And her former team-mates completely understood her position.
A work placement brought McCartan to Cork and she is now studying in MTU. She transferred to St Finbarr's, the travelling proving too difficult to sustain in 2021. An All-Ireland winner with Down at intermediate level the previous year, following in the footsteps of her father Gregory, who won two football All-Irelands, it would be quite a double to add a senior memento with the Rebels.
Her nose ring glistening in the sun, McCartan happily admits that not a lot of thought went into the tattoo inside her left arm that reads, 'Dare To'. The '11:11' stamp inside the right arm is different though.
"Every wish I made on the time 11:11 just came true. Anytime I see it on the clock or whatever, I make a wish. People will think I'm crazy but they always come true. They're definitely my lucky numbers and it's worked till now."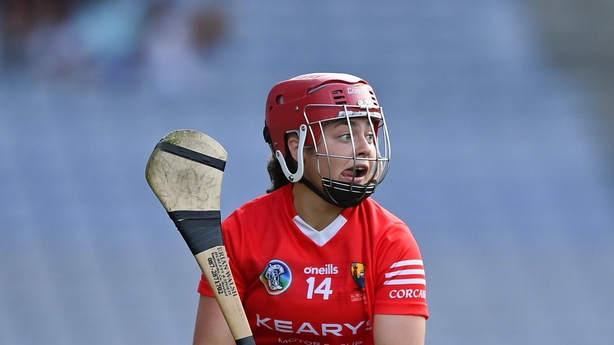 It takes a big personality to take on the challenge she did and the 22-year-old admits that there were plenty of doubts.
"Initially I was wondering was I good enough. Then I thought, 'If I'm not good enough, that's okay.' I played against these girls in Newry. I knew that I would have a fighting chance. Then I came to training and I found out it's either sink or swim so I had to just get with it.
"Last year was absolutely brilliant. I got to know the girls on a personal level. This year is just so much sweeter now that we are all best friends and it's such a nice group to be a part of. I'd love nothing more than to go with these girls in to Croke Park, give it our best and see how we end up."
She isn't the Cork prototype but that is why Matthew Twomey was so keen to add her power and ball-winning to the mix. Add the accuracy of her shooting, from play and placed balls, makes her an important contributor.
"I know I'm not a strong runner so I have to play to my strengths most of the time. It's obviously just trying to adapt and use my strengths when I am on the pitch.
"I have become a bit more versatile. I can't be as one-dimensional as I was prior. I think it's just a learning curve. Liam Cronin has taught me a lot and given me nuggets to work on and so has Matthew."
Amy Lee served a lengthy and invaluable apprenticeship under legendary goalkeeper Aoife Murray, aided by the guidance of former manager Paudie Murray, and the Na Piarsaigh netminder was champing at the bit when the time finally came to step into the fold.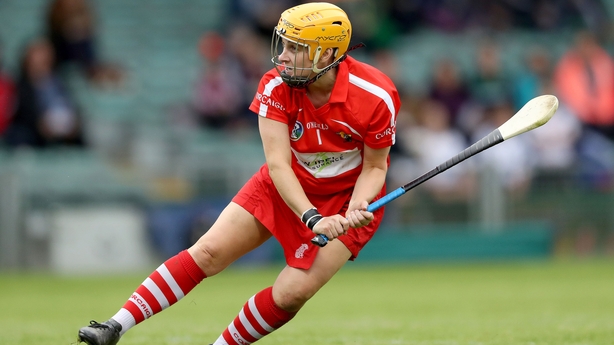 "I was ready to go. Aoife, the training with her was savage. There was so much to learn from her and she was so encouraging all the time. To be fair to Paudie, I was actually playing a lot of games. I was playing intermediate and he was over both so he did leave me play a good few club games. I played League games. Not only was I playing two, three nights a week, I was getting two solid nights training with Aoife.
"I was only young when I came on the panel. I came from nowhere. I made one year minor. My camogie has come on massively since I came on board. Even my game play. I think Aoife set down some ground rules for goalkeeping and it's nice to carry on. I don't think many counties do what we do. In terms of distribution, we do what the men do with the 15th player. I get the ball back a lot.
"I love it. Back in the day it was puck the ball and that was it. Now you are starting attacks all the time. When we played Kilkenny in the quarter-final, Laura Treacy hit a ball back to me, out to Fiona (Keating), then into Amy O'Connor and into the back of the net. Three or four passages of play that started a way back. Gone are the days where the ball is just planked there."
The level of excitement in Cork and Waterford is palpable ahead of Sunday's All-Ireland Senior Camogie Championship final. With three finals to be decided, the action on @RTE2 and @RTEplayer gets under way at 12.40pm. pic.twitter.com/dRK1GNSZZB

— RTÉ GAA (@RTEgaa) August 4, 2023
Laura Hayes' involvement was put in doubt when she broke her foot but two strong substitute appearances in the knockout victories over Kilkenny and Galway make her a strong contender to play an even bigger role tomorrow.
"Originally, we were told it could be at least 12 weeks but in fairness I can't say enough about our physio Donal O'Sullivan," Hayes declares. "Oh my God he's unbelievable. I'd say I had his head wrecked. To be fair between us we just worked hard and tried to get back… I feel good now.
"I just tried to do whatever I could. I was down in the oxygen chamber in Bandon, and we have a river beside our house. It's called the Healing Waters so I was down there as well.
"It's really tough looking on but at the same time you have to think of the four girls waiting nine months after doing their cruciate. It really does put it in to perspective and when you do get back there is no questioning your hunger."
They face a huge challenge from Waterford, but when it comes to character, Cork certainly won't be found wanting in that department.
Watch the All-Ireland Camogie Championship finals on Sunday from 12.40pm on RTÉ2 and RTÉ Player, including the senior final of Cork v Waterford (5pm), follow a live blog on RTE.ie/Sport and the RTÉ News app or listen to live updates on RTÉ Radio 1.
Highlights on The Sunday Game on RTÉ2 and RTÉ Player from 9.30pm.