An oft-heard refrain from young players who are elevated straight into a successful team is the sense that they almost expected the good times to remain a permanent fixture.
Aoife McGrath was no different back in 2012 when her club Drom-Inch contested the All-Ireland Camogie final against Oulart-the-Ballagh.
The Tipperary outfit lost that final and in the decade since, they haven't been back on that grandest of stages. Nor has any other club from the Premier County in that span.
Fast forward to this winter though and McGrath and her Drom-Inch team-mates spy an opportunity to try and get back into their first AIB All-Ireland decider in a decade and just a third in their history.
On Saturday, Antrim's Loughgiel Shamrocks stand between them and a place in the final and that prospect has suddenly stirred decade-old memories for Tipp inter-county stalwart McGrath.
"To be honest, I only realised today that it's 10 years since we were last in the All-Ireland and came up against a really good Oulart-the-Ballagh team on the day," said the wing-back.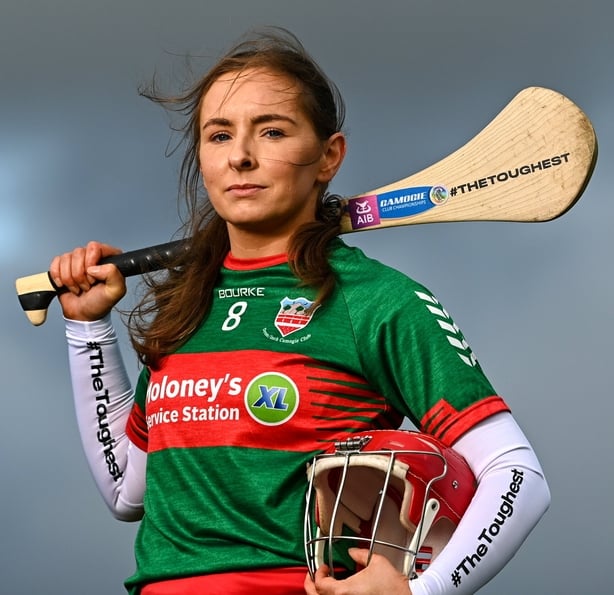 "That would have been one of my first years involved in the panel and as a young girl back then you think, 'God, this is going to happen every year'. You're winning county finals, you're getting to club All-Irelands and playing in Croke Park as a young girl and you think, 'God, this is wonderful'.
"But it's been a long time coming since. There are a few of our panel who would have been involved back then, but for the most part they're younger girls so they haven't experienced it before.
"But we've lots of girls that are used to winning. They've won underage with the club. They've won All-Irelands and Munster finals with Tipp so they're used to winning and they love the buzz of winning."
McGrath adds that the events of 2012 have not been spoken about in any depth 10 years on but despite the loss to an outstanding Oulart back then, it's a vivid inflection in time that she recollects as a "magnificent day" overall.
"Getting to play in Croke Park, with your friends and your family, it's a massive occasion and we have a chance of getting back there this Saturday," she said.
"But we know we have a really stern test ahead of us on Saturday to get there. Loughgiel are a really good team and are after beating a Slaughtneil team that have been competing and winning All-Irelands in recent times. So there's a massive prize on offer to get to play in an All-Ireland Club final a week before Christmas in Croke Park. That would be the dream start to Christmas but there's a really tough challenge ahead on Saturday first."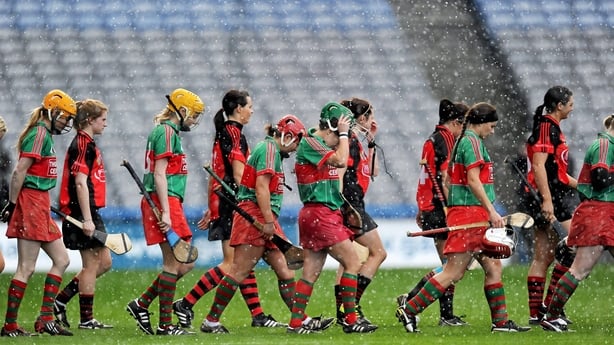 There is also an element of the unknown with Loughgiel at the weekend though. While Drom-Inch are well aware that they will pose a challenge, much will be discovered on the day itself.
"We don't know a whole pile about them. They're not really a team that we've come up against," said McGrath.
"But they backbone the Antrim team who won an All-Ireland recently and are up playing at senior level. So they have quality players - the likes of Caitrín Dobbin and Róisín McCormick. They're really, really top quality players.
"We don't know a whole pile about them but I know they'll be fast, physical, strong and well able to hurl. You don't get to these stages without being a really quality team so they'll pose a massive challenge on Saturday."
And McGrath is counting on the benefit of tough hurdles vaulted to get to this point in the year, with the example of the Munster semi-final against De La Salle when Drom-Inch were pushed to the brink.
'If we could do ourselves justice and get over the line on Saturday, I think it would be a good thing for Tipperary camogie as a whole'
"We've been really, really tested this year. In Tipp we'd really tough games and then to be forced into extra-time against De La Salle, you learn a lot about yourself and what you're capable of doing.
"We saw against De La Salle, they were probably the younger team, the livelier team but we finished really strongly in extra-time. To be getting those challenges along the way will only stand to you the further along in the competition you go."
Added motivation on Saturday will come from the spur of a disappointing year at inter-county level where Tipp missed out on the minimum of an All-Ireland quarter-final appearance for the first time since 2014.
However, McGrath believes Tipp camogie remains in good place. But she is hopeful that if Drom-Inch can get into a club final and potentially bridge a 13-year gap since Cashel last brought a title back to the county, that it will provide a timely fillip across the board.
"If we could do ourselves justice and get over the line on Saturday, I think it would be a good thing for Tipperary camogie as a whole," she said.
"It would show the strength in depth that's there, that it is going places. I've no doubt that while 2022 was a disappointing year for us at a senior level, I know they're back at it at the minute getting ready for 2023 and hopefully get back to the heights of the previous few years and get back competing with the likes of Kilkenny, Cork and Galway. I do think it definitely is in a very good place.
"There are savage players there. While we won four-in-a-row in Tipperary, I don't think that does justice to just how competitive it has been this year.
"You have the likes of Clonoulty-Rossmore, Éire Óg Annacarty and Cashel coming really strong with really good young players. That will really benefit Tipp camogie in the years to come."