It is the enduring contradiction of the PwC Camogie All-Stars, that the humble and most selfless, the players that commit themselves entirely to their team and the pursuit of collective success, are the ones typically honoured each year.
Take Kilkenny's Denise Gaule, for example, a five-time All-Star recipient, two-time Player of the Year and the scorer of the winning point against Cork in August's All-Ireland final at Croke Park.
She did something similar against Galway in the 2020 final, blasting the winning goal that day from a penalty, and after more than a decade in black and amber remains the beating heart of Brian Dowling's terrific team.
A few minutes after seeing off Cork, still bursting with pride, she typically did everything in her power to brush off the heroics. "I was lucky," she suggested, referencing the winning score, "it was right in front of the posts to be honest with you."
It takes more than modesty, of course, to earn a PwC Camogie All-Star award and Gaule is fortunate that her stellar play throughout the championship, both from frees and open play, has once again placed her firmly in the picture as one of 36 nominees.
If the Windgap attacker's name is called out at the star-studded PwC Camogie All-Stars ceremony on November 26, back at Croke Park, it will be no great surprise.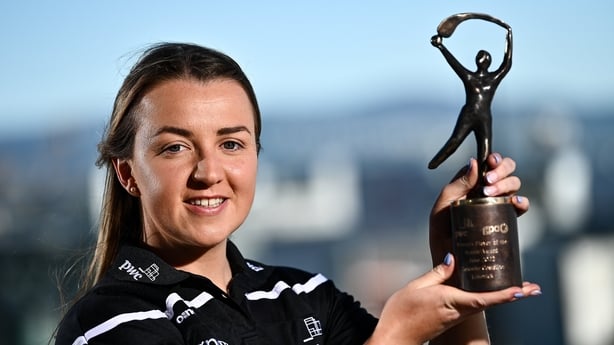 Pick your Camogie All-Stars for a chance to win €3,000
This year's format for nominations is an intriguing one with four distinct categories in defence (corner-back, full-back, half-back and centre-back) and four in attack (half-forward, centre-forward, corner-forward, full-forward), along with the goalkeeper and midfielder categories. It should ensure a team with a robust spine that is packed full of wing wizardry.
The beauty of the process, as ever, is that it is impossible to pick either a correct team or an incorrect one. You could legitimately argue, for example, that Kilkenny's Aoife Norris - nominated for the goalkeeper award along with Cork's Amy Lee and Brianna O'Regan of Waterford - did enough in that memorable first-half spell of the semi-final win over Galway when she saved, firstly, from Niamh Kilkenny and then from penalty taker Sarah Healy, to secure the award. She only conceded seven goals overall, in eight championship games, and just two from the All-Ireland quarter-finals onwards.
Ahead of her in defence, Grace Walsh solved a conundrum for manager Brian Dowling by taking on the full-back position and thriving in a year of general transition for Kilkenny. She took a huge hit early in the final when, from nowhere, she appeared at Katrina Mackey's side and denied her a goalscoring opportunity. Worryingly, Walsh looked shaken from the collision but proceeded to give one of the great half-time team talks which, according to her colleagues, inspired their win. She didn't entirely ditch her attacking instincts either, as it was the Tullaroan stalwart's surge out of defence in the dying moments that put Kilkenny on the attack, allowing her cousin Miriam Walsh to win the free that Gaule converted.
Cork's Libby Coppinger, who went head to head with Miriam Walsh that day in one of the final's most exciting duels, is in the All-Star mix too. So too is reigning All-Star Shauna Healy of Galway. Could there be room too for Kilkenny's Michelle Teehan, the outstanding performer in their semi-final win?
Matthew Twomey's Cork management, which included coach Davy Fitzgerald, settled on a sweeper system last season and deployed Laura Treacy as their spare defender on final day. The Killeagh icon came up agonisingly short that day but deserves to make the Team of the Year, as a centre-back nominee, for her efforts throughout what was still an incredible campaign for Cork.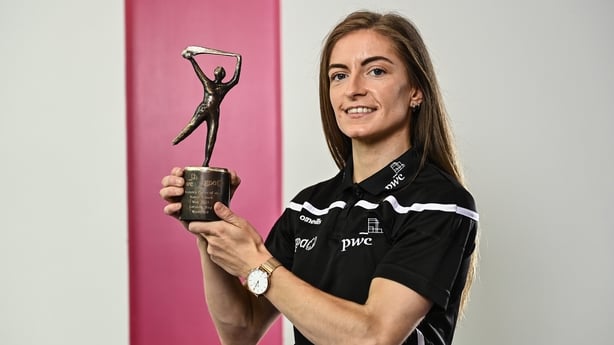 Pick your Camogie All-Stars for a chance to win €3,000
Slow starts ultimately caught them out. Cork hauled themselves back from the brink to eventually overcome Waterford in the semi-final but conceding the first six points of the final to Kilkenny left them with another mountain to climb.
Waterford led Cork by 0-7 to 0-3 at half-time in that semi-final and will rue their inability to close it out. There may be some solace at the end of a productive season for the Deise in the shape of a PwC Camogie All-Star for midfielder, captain and Player of the Year nominee Lorraine Bray. She is a rare gem and may very well form a most ironic midfield partnership with Cork's Ashling Thompson in the Team of the Year.
Waterford, in their first semi-final since 1959, were cruising until Thompson, cleared that morning of a suspension and permitted to play, came on and wrestled control of the contest in Cork's direction with a powerhouse performance, principally in her own half. She could have levelled the final too but winced as her pot shot at glory, the very last chance of the game, drifted just wide at the Davin End.
Kilkenny's Katie Nolan won the Player of the Match award for the final, a sound call given her epic afternoon of point scoring, from frees and open play, and tireless endeavour. It is hard to imagine any PwC Camogie All-Stars selection that doesn't include Nolan and her Kilkenny full-forward line partner Miriam Walsh. Against Offaly in the group stage of the championship, Walsh struck 2-1. In their next game, a draw with Galway, Nolan contributed the same tally. Both were outstanding all year, as was Julianne Malone who rejoined the panel after a number of years in Australia. Malone struck four points from play against Galway in a low-scoring All-Ireland semi-final - the same margin that Kilkenny won by.
By the remarkable standards that Gaule has set, 2022 wasn't her standout season but she still perhaps did enough to warrant inclusion. From 'that' point in the final, to the 1-10 she sniped against Dublin in the quarter-finals, she consistently delivers.
Cork duo Mackey and Fiona Keating can fancy their chances too. It was Keating's courage and remarkable solo run that led to Cork's goal in the final, hauling them back after that dreadful start and breathing fresh life into their challenge.
Decisions, decisions.
For more information on the PwC All-Stars, visit here.