The Kilkenny camogie squad is currently trying to self-finance a team holiday following their recent All-Ireland championship win.
And manager Brian Dowling says there is a growing frustration within the camp that they have to fund the entire trip themselves – that's if the team holiday even goes ahead.
In recent years, pre-Covid, the GAA provided grants of around €80,000 to the finalists of the men's All-Ireland senior hurling and football championships. The Camogie Association is a separate governing body.
"There is no grant for either Kilkenny or Cork, who played in this year's All-Ireland camogie final," Dowling told RTÉ Sport.
"We are all aware that funds are tight everywhere and not every governing body supplies such grants, but at the same time, I wonder are people aware that the girls have to fully fund the trip themselves – that is if the trip is even affordable in the first place.
"Having a team holiday is not a priority for us but when you see the contribution that is made towards the men's teams, its something we feel we would like to see change going forward for all teams that reach All-Ireland camogie finals.
"You would be looking at having to raise at least €70,000 and that would be a conservative sum based on today's prices.
"But the big thing for me in all of this is that the girls do not get any help whatsoever. We have a fantastic county board here working hard to keep everything on track but they already have sufficient demand placed on their resources.
"The girls last went on a team holiday in 2016 and they were out with buckets before senior hurling championship games trying to fundraise. That was for a four-day holiday which was booked as cheaply as possible.
"It's like the girls are having to beg. I am not having a go at anyone, but instead I am just wondering are people aware of what they have to do."
Dowling estimates that his successful side trained up to 80 times this season to claim the 2022 title.
They began by working on individual programmes last November and trained collectively three times a week, as well as gym and recovery sessions from January.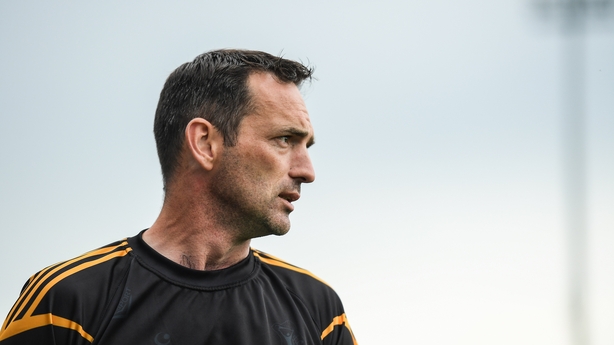 For the first time, the government's funding model will this year see parity between male and female inter-county GAA players after work undertaken by Jack Chambers, Minister of State for Sport and relevant bodies.
But with regard a team holiday for All-Ireland finalists in their chosen sport, Dowling is adamant more can be done.
"We have heard that other county teams who reach men's finals get help with their trip, get to bring their partners, and have spending money too. We have none of that whatsoever and I don't think it is right in this day and age," Dowling stated.
The team will continue with its fundraising efforts and provisional team holiday dates being looked at are at the mid-term break or else a date after Christmas.
The Camogie Association has worked hard to increase the profile and coverage of the sport, which should in turn help boost the recognition of the efforts that players put in to play for their county teams.
This year alone it has secured a five-year sponsorship with Glen Dimplex, an Irish-headquartered international manufacturing group.
However the association has also actively being trying to encourage members to attend games. A great number of spectators at this year's championship were underage and the average revenue per ticket worked out at around €5 per head, way below ticket prices on sale for senior hurling and football games.
Revenue streams are increasingly tight. Annual turnover for the Camogie Association for 2020 was €1.6m and in 2021 it was €2.4m. Government funding was received across both years.
More progress in raising the profile of the game was made when the association agreed with RTÉ to show a minimum of nine games live each season.
The agreement stretches right up until 2027 and will incorporate games across junior, intermediate and senior levels.
The association has also worked to try and ensure that the majority of big inter-county games are now played in GAA county grounds.
A crowd of 23,426 attended this year's dramatic camogie showpiece, which saw Kilkenny rein in a two-point deficit to edge ahead deep into injury time.
Weeks earlier, the Limerick and Kilkenny hurling decider produced an 82,000 capacity sell-out and, with drama in no short supply in recent camogie championships, the hope is that attendance levels will start to rise steadily.