Croke Park it ain't.
Six months on from Katie Taylor's historic triumph over Amanda Serrano, it's back to more quotidian challenges for the Irish superstar.
Undisputed lightweight champion Taylor puts her IBF, WBA, WBC and WBO belts on the line in Wembley Arena against Karen Elizabeth Carabajal tonight but anything other than a comprehensive win for the Irish woman would be a huge shock.
Carabajal is undefeated in 19 fights but, aged 32, this will be her first bout outside of Argentina or indeed even against an opponent from another country. She has gone 10 rounds just three times previously. A headline contest in London is quite the leap.
It was therefore no surprise to hear her say that the chance to compete for four belts at once was "a possibility that we could never have imagined".
Despite recording her first two KOs in her last three bouts and the advantage of a couple of extra inches, Carabajal has faced nobody even remotely on Taylor's level.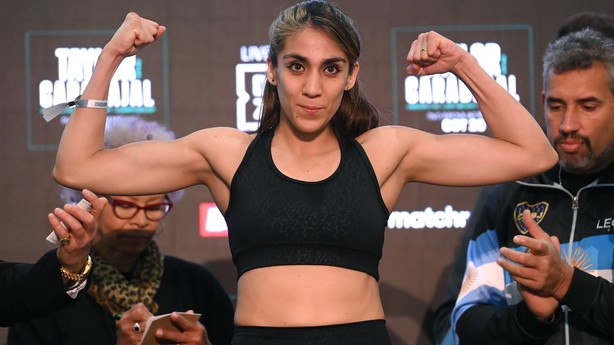 Yesterday, Taylor called Carabajal "a tough Argentinian [that] has everything to gain in this fight and nothing to lose.
She told RTÉ Sport: "These fighters are always very dangerous so I know I will have to raise my game."
But the Bray woman, 36, will surely be targeting a rare knock-out win, as she did on her professional debut in this venue in 2016.
Taylor's unbeaten excellence is based on speed and precision more than power, with the result that she has stopped just six opponents in 21 victories so far. The last came over three and a half years ago against Rose Volante in Philadelphia.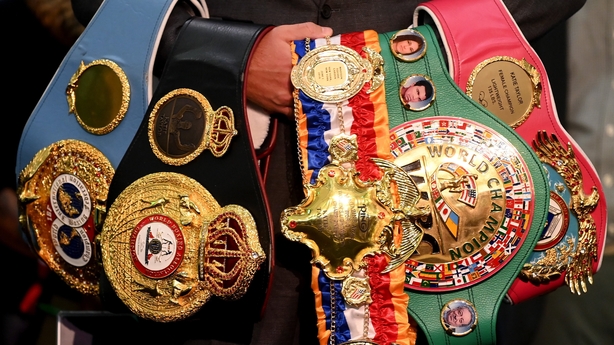 Taylor is far too driven to take any opponent for granted. She was back in training "a few days" after that bruising split-decision win over Serrano, a 10-round sold-out Madison Square Garden epic that was arguably the best women's fight of all time.
But she had hoped that the next fight would be a rematch of the New York venue's first all-female headline contest.
She had hoped it would be on home soil, for the first time in her pro career.
"It's definitely not Croke Park, but it's great to be back in there regardless," she said. "They're all big fights at this stage and I want to go home with all my belts.
"We actually had Croke Park sealed off for one of the dates in September but I think Serrano and her team just wanted a couple more fights, maybe, under her belt before jumping back in for a rematch.
"The date was actually sealed off and just the thoughts of having my homecoming fight, in front of 80,000 people, I think that is the only thing that can top what happened at Madison Square Garden. The thoughts of it are spine-tingling to me.
"I've been a professional boxer for six years and I haven't actually fought at home, so I can't wait to make that homecoming fight. I hope that can happen."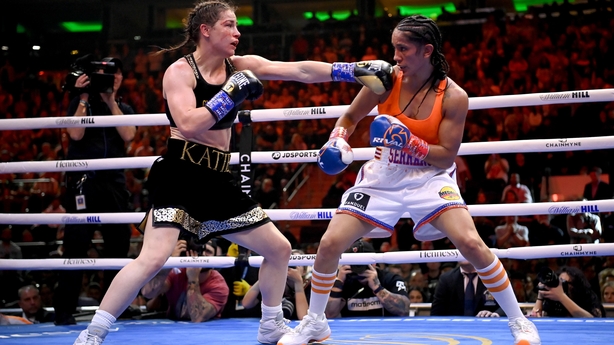 Serrano's brash promoter Jake Paul did make an offer for an immediate rematch at featherweight, two divisions and 9 lbs/4kg below the original lightweight mark, which Taylor rightly rebuffed as "nonsense".
The Puerto Rican is far more used to moving among the divisions and has won titles at seven different weights so far.
She was back in action against Dane Sarah Mafoud last month, adding a fourth featherweight strap to her collection, and needs one more - Erika Cruz Hernandez's WBA belt - to become undisputed champion.
"Then the rematch with Katie Taylor," Serrano said after beating Mafoud. "What better story than undisputed vs undisputed? It will add to both our legacies."
So, all going well, Serrano would be ready to agree to the homecoming rematch that Katie and the Irish public crave later next year. But just to complicate matters Hearn is now suing Paul for defamation.
So Taylor might have to look at someone else for Croker and is also likely to fight another quality rival in spring.
For now, however, Ireland's uncrowned queen will keep hitting the gym and outmatched opponents, starting with her Argentine challenger tonight.
Earlier, Naas hot prospect Gary Cully fights on the undercard against fellow unbeaten lightweight Jaouad Belmehdi of France.
Follow a live blog on Katie Taylor v Karen Elizabeth Carabajal from London on Saturday night on RTÉ.ie/sport and RTÉ News app