Unless there is radical reform and a clearout of the current IABA board, boxing in Ireland will fall behind and consistent Olympic success will become a thing of the past, according to former high performance director Billy Walsh.
Minister for Sport Jack Chambers said yesterday the body would face "immediate and severe financial sanctions" if governance reforms were not implemented, which would include a new 12-member Board of Directors to oversee its running, half of which would be independent. The report is to be put before the IABA's EGM in June.
High Performance director Bernard Dunne resigned his position earlier this month, the third person in the role to resign following in the footsteps of Gary Keegan and Walsh.
Dunne's exit stemmed from a complaint he lodged against two volunteers back in October 2021 after an unsigned SWOT analysis critical of his performance was circulated at board level prior to the Tokyo Games.
The amateur boxing body responded by saying it is "acutely aware" of the need for reform, but noted it was aware of considerable opposition among the ranks of volunteers.
Walsh, who left his position due to internal politics in 2015, last week called for government intervention to assist change within Irish boxing.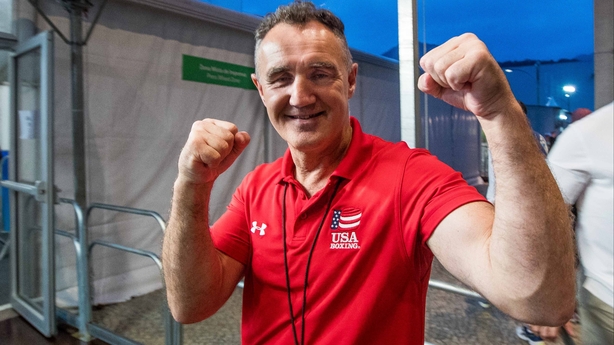 Speaking on RTÉ's Morning Ireland, the current head coach of USA Boxing, welcomed the government response to the ongoing governance issues within the IABA.
"They (IABA) need to change it and quickly," he said. "There are people that are at the helm, over those three performance directors leaving, and a lot of them are there since the last two left, and still haven't changed, so I think it is time for a good clear out and bring in a new board with a mindset of working in the 21st century.
"With the radical financial sanctions, that will make it happen. It's time the sport moved into the 21st century and stopped losing performance directors and people that are doing great jobs."
The sport (without reform) will fail to meet the demands of international boxing. Every generation or so we will throw up an Olympic medal, but not on the consistent basis we are doing at the moment
Asked what would happen if the recommendations are not implemented, the Wexford native was stark in his prediction.
"The sport will fail to meet the demands of international boxing. Every generation or so we will throw up an Olympic medal, but not on the consistent basis we are doing at the moment."
Walsh said it was "impossible" for him to do his job in the high performance role and is adamant that only serious reform will change the inner politics of the sporting body.
"There are a lot archaic people that are in the sport for a hell of a long time. They have done lots of good work as volunteers back in the day, but you have a professional unit working within an amateur organisation.
"People are living in the past, 'this is how we have always done it, this is how we should do it'.
"They are not up to today's governance practices.
"People in the sport need to move with the times or the sport will be left behind."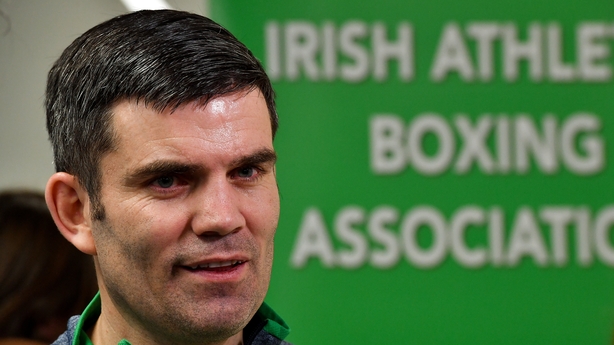 Minister Chambers described the document on Dunne as "a disgrace" and called for his reinstatement should the recommendations be adopted.
Walsh isn't optimistic of such a scenario arising.
"I'm not so sure. The same people are in place that have overseen the demise of three performance directors. How could you go back into that and believe they are going to change, and put him into a psychological space where he is going to feel safe?
"At the moment I don't see that happening, unless there is a full reform."
Minister Chambers said the June EGM is the opportunity for delegates within the IABA to bring in recommendations of the report, which total 64 in total, or face being cut off from state funding, adding the new structure would take power away from those who commissioned the SWOT analysis on Dunne and see a new dawn where team managers could work without board interference.
Chambers has also revealed Sport Ireland will be tasked with ensuring that any reforms are not temporary.