Michael Conlan is expecting to become Ireland's next boxing world champion as he takes on defending WBA featherweight belt holder Leigh Wood tonight.
Six years on from his controversial exit at the Rio Olympics in 2016, Conlan has been working his way up through the professional ranks and will now get the chance to fight for his first world title in Nottingham.
Unbeaten in 16 professional fights, Conlan defeated former world champion and compatriot TJ Donehy in Belfast last August, and now travels to England to attempt to take the title from local hero Wood.
The fight will take place at a sold out Nottingham Arena for Wood's first defence of the title that he won last July, when he stopped champion Can Xu in the final round.
But Conlan believes that he is ready to go and is coming into the fight brimming with confidence, with no concerns about fighting as the away boxer, knowing that he will have a large travelling Irish support throughout the arena.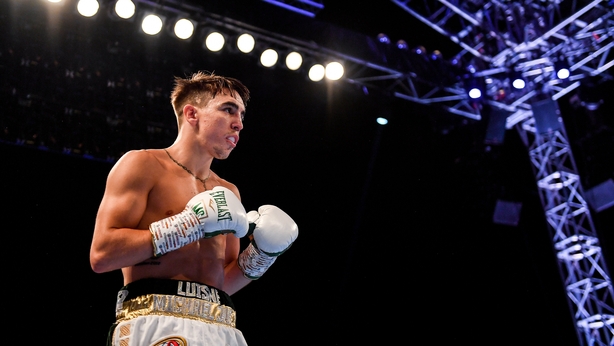 "I'm ready to go, my confidence comes from preparation and my preparation has been fantastic," said Conlan, who is represented by MTK – a sports management company linked to Daniel Kinahan.
"I'm very confident and very relaxed, we're here in Nottingham and it's time to go, there's not much more to say other than I really can't wait for Saturday night.
"I know what kind of performance is coming on Saturday night, this is the most relaxed and calm I've ever been in a fight week.
"I don't feel any pressure, I'm here in the opponents back garden and I've got to rip the belt off him. Everyone's here to see him, I've got fans coming in the thousands already so it's nothing new.
"I'm just here to do a job, I hope Leigh has had a fantastic training camp, I hope he's the best Leigh Wood there's ever been because I believe I will be. It'll make it all the sweeter when I beat him. "I'm just expecting a fantastic performance by myself."
The winner would be expected to face the WBA's 'super champion' Leo Santa Cruz, who has not defended his title since 2019.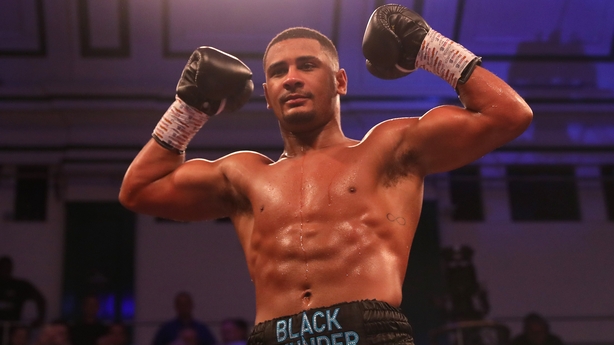 Three other Irish boxers are fighting on the undercard of the world title showdown between Conlan and Wood, including middleweight prospect Caoimhin Agyarko.
"It's the opportunities I feel like I deserve, and I've been working hard, it's a great card to be on and it's going to be a very noisy night on Saturday. I can't wait to just get in there and put on a good performance," said Belfast's Agyarko.
"We hoped to get the Hassan N'Dam fight, former world champion, but [Juan Carlos Rubio's] he's got a good record and I expect a tough fight Saturday night.
"I've prepared well and I've been sparring great, everything's went to plan in camp, and I have no complaints. I just can't wait to get in there and put on a good performance, I feel like you're going to see a different side to my game on Saturday – Rubio being a southpaw.
"I feel like he'll bring out the best in me in terms of that I can box a bit more and open up a bit more.
"That's the plan, I want to headline shows in Belfast, it's a great to be on this card with three other Irish fighters. I spent time on the Irish team with Gary [Cully] and Thomas [Carty], I've boxed with Mick at training camps and he's from my hometown.
"It's a great opportunity for me on this card but the plan is to go back home, and headline shows by the end of the year. I feel like after this fight or one more in the summer I'll be ready for a big name."
Dubliner Carty, who is fighting his third professional contest against Poland's Mikal Boloz and is looking to make it three from three in the heavyweight division.
"I was calling for it [to get on this card], to be honest, because I knew it would be a massive event.
"I'm looking forward to Saturday, I have a lot of people coming over to watch me. People from Dublin haven't been given many chances to go on big cards, to get the crowd over for big cards as of late.
"I'm absolutely delighted there will be a big crowd coming over on Saturday and hopefully progress on to the Irish title before the end of the year. I'll be the first person then to win it since Tyson Fury so looking forward to that."
Lightweight prospect Cully, who boasts a 100% record in the professional ranks, takes on Mexico's Miguel Vazquez, and is looking to make a statement in the division.
"I've got a great opponent in front of me in Miguel Vazquez who's been there and done it," said Cully, who is also represented by MTK.
"It's a big test for me as well and I'm looking forward to putting on an explosive performance on Saturday.
"I think 2022 is the year that I plan on making a statement in the world rankings and stepping up in challenge and winning world titles, Vazquez is the first step in doing so."