Spike O'Sullivan has been playing the waiting game throughout the Covid crisis, but now the Corkonian is  looking to land a world title shot in 2021. 
It is 12 months to the day on Monday since the Leesider last stepped through the ropes, in the high-profile fight against middleweight contender Jaime Munguia, and now O'Sullivan is looking to bring a world belt home to the Rebel County.
The Packie Collins-trained fighter was being lined up to fight reigning world light-middleweight champion Patrick Teixeira, however, the belt holder must face his mandatory challenger Brian Castano next month. 
O'Sullivan will be a keen observer for that particular bout, and in the meantime, the rumour mill has thrown up the possibility of an interesting encounter with former 11-time world champion, Oscar De La Hoya. 
The king of the world renowned Golden Boy boxing promotions has not fought since losing to Manny Pacquiao in 2008, however, De La Hoya has been talking the talk about once again stepping into the ring. 
Exhibition fighting has taken off in recent years, since the 2017 encounter between Conor McGregor and Floyd Mayweather, and more recently the meeting of Mike Tyson and Roy Jones Jr, not to mention the plethora of YouTube folk who are bringing celebrity boxing to a whole new platform and audience. 
De La Hoya said that he was "90 per cent sure" that he would make a return to the ring in early 2021, and insisted that he is not interested in an exhibition fight.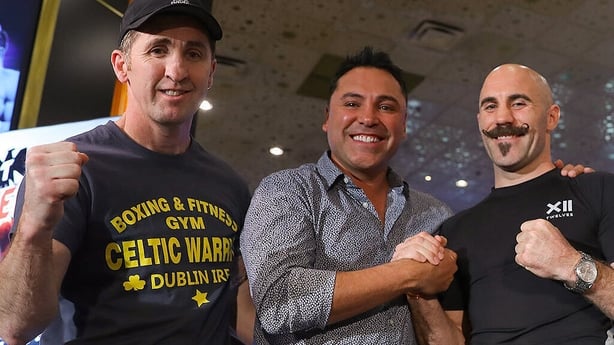 The former six-weight title holder has said that he wants to fight someone at the top of their game and O'Sullivan has been mentioned among a small group of boxers that could face the Hall of Famer, with Genady Golovkin apparently top of the wish list. 
"It would be a dream fight," said O'Sullivan, speaking on Sunday Sport. 
"It would be a great fight to get as he is an 11-time and six-weight world champion, and an Olympic gold medallist, and I've seen that I'm second favourite with the bookies in America to get that fight. 
"And it's a winnable fight because he has been in retirement for 11 years.
"My coach Paschal Collins has been on to Golden Boy. I think it is a possibility, but I'm not sure it would happen, we'll see."
While any bout with De Le Hoya would be financially rewarding for O'Sullivan, the Mahon man would much rather have his hand raised in victory in a world title encounter and bring the belt home to his beloved Cork.
And he will be hoping that a deal can be done to fight the winner of the February world title clash between Teixiera and Castano, which could see him fight for the belt later in the year.
"I've been trying to get the fight with world light-middleweight champion Patrick Teixiera, as it is more important to become world champion," said O'Sullivan.
"I've been chasing him for a while but he has to defend his title against his mandatory challenger Castano from Argentina, so that will be a difficult fight for Teixeira. 
"I'll keep an eye on that and hopefully fight the winner of that. That would be my preference."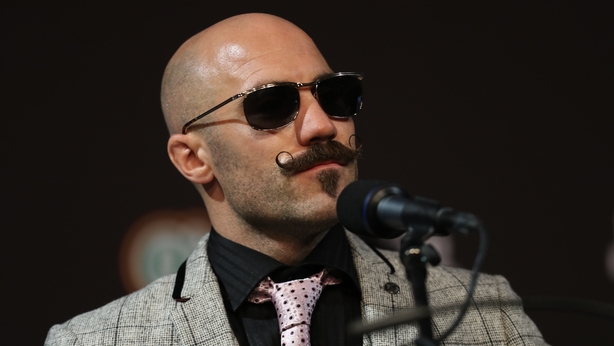 Either way, O'Sullivan has shed the Covid pounds that he admitted he added throughout a quiet yet enjoyable 2020, spending quality time with the family while getting to know his way around his new kitchen.
"I've been down in Cork getting fat," said O'Sullivan. 
"I'm a house Dad now so I've been cooking like mad, and baking a lot and putting on a few Covid pounds. 
"It's the first time that I've got to spend the year at home with my kids, so I really enjoyed that aspect of it and it's been the best year of my life from that perspective."
But now O'Sullivan has returned to fight mode and while he has no confirmed training camp on the horizon, he is "staying ready" for whenever that phone call to arms will eventually ring.
"I'm staying ready. I've been training away here in Cork and I have the punchbag out the back. 
"It's the way you have got to be in case you get a call. You never know when an opponent can get injured and you get a call to step into a big fight. 
"And Golden Boy Promotions have been tweeting me, saying they are looking forward to 2021."