Delfine Persoon had no arguments about Katie Taylor's victory in their absorbing lightweight world title scrap at the Matchroom Fight Camp in London on Saturday night.
The Bray fighter edged their first meeting at Madison Square Garden last year, with Belgian Persoon storming out of the ring following the judges' decision and her manager Filiep Tampere subsequently saying the result was "scandalous... a shame for the sport".
In the rematch however, Taylor soaked up intense aggression from Persoon, displaying much better ring nous and accuracy to get the verdict all three of the judges' scorecards.
She remains the undisputed women's lightweight world champion.
"This time I respect the result," Persoon told Sky Sports.
"For me, this time, the weight was too much. After March, I weighed 57kg. I eat, eat, eat but didn't have the power to hurt her. I could not hurt her.
"And if you can't hurt her, she is technical, she's good and runs around. You have to hurt her, otherwise she is away. This time, I didn't have enough power.
"It's my respect. She deserves this time to win. I've got no problem.
"In the second round, I broke my nose. It was eight rounds boxing with my nose. Super-feather is my weight, not lightweight."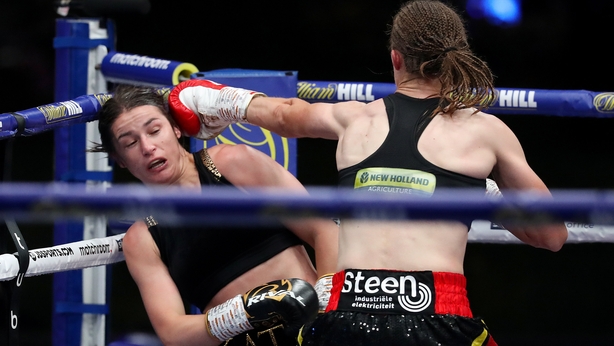 An elated Taylor acknowledged she'd been in another major battle.
"I was trying to be more disciplined, and for the most part I was," she said.
"But it's hard to box against someone like that because of how relentless she is. You have to get her respect by standing and fighting, which I did in some parts.
"Overall it was a great performance and a great victory.
"It was always going to be that sort of fight. It's never going to be an easy fight against someone like that, who just comes and comes.
"She was relentless for 10 rounds and it's hard to keep someone like that at long distance.
"I knew I would have to dig deep and fight."