Eric Donovan has an opportunity to put himself in the world level conversation with a victory over Zelfa Barrett on Friday night, but the Kildare native is "under no illusion" about the difficulty of the task in hand.
Fighting at the Matchroom Boxing event, which takes place in promoter Eddie Hearn's back garden and live on Sky Sports, Donovan has moved up to super featherweight to take on home prospect Barrett.
The Fight Camp co-headline bout will be for the IBF Intercontinental title, meaning a victory could set Donovan up for a shot at a world title, and he believes that he has the ability to upset the odds and do enough to beat English prospect Barrett.
A latecomer to the professional scene, Donovan, who turned 35 last month, is in his 13th fight and while he has an impressive 12-0 record, he acknowledges that the Barrett fight will be a true test compared to his opponents thus far in the paid ranks.
"You are dead right, in life if you want to be successful, you have to take risks," said Donovan, when asked was it time to roll the dice at the pre-fight press conference.
"But you also have to back it up, you have to be good enough and you have to prepare well.
"When this opportunity presented itself, I knew that chances for me are few and far between for where I am at my age and in my career," added the Mark Dunlop-managed fighter.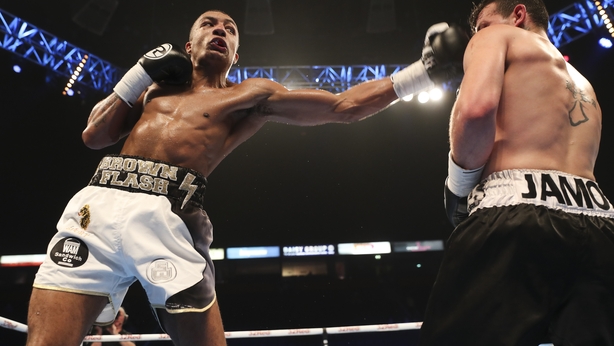 "Nobody had the balls to fight Zelfa at super-featherweight in Britain, so when Mark put it up to me, I said, 'yes Mark, I'll take it', because I see it as an opportunity.
"I believe in myself and I believed that if I could get a good camp, with good preparation, that I could put in a good performance and win this fight.
"So far we have done that, and if I can perform to the best of my ability on Friday night, I think I can do enough to win."
🗣️ "I believe in myself! I think I can do enough to win..." - @eric_donovan60 #FightCamp #BarrettDonovan #FightCamp3

Watch live: https://t.co/yQ5SEYw8k9 pic.twitter.com/kLDWmn6n4a

— Matchroom Boxing (@MatchroomBoxing) August 12, 2020
Donovan is the elder statesman in this bout, however, Barrett, eight years his junior, has fought twice as many professional encounters, including Commonwealth and European title fights.
Donovan has a wealth of boxing experience to draw on, having proved a top class Irish amateur, and the former European bronze medallist believes in his own ability to shock the Eddie Hearn fighter.
"I am absolutely under no illusion that this is going to be a tough fight," said Donovan.
"Zelfa Barrett is a formidable opponent, I respect him, he's a class act.
"And I've said this before, I'm a fan of Zelfa Barrett and I would have watched him at home, and said, 'this guy is good, have a look at this guy' to whoever was watching with me. He has a good boxing IQ, good ability, everything.
"But do you know what? I'm good too and I believe in myself.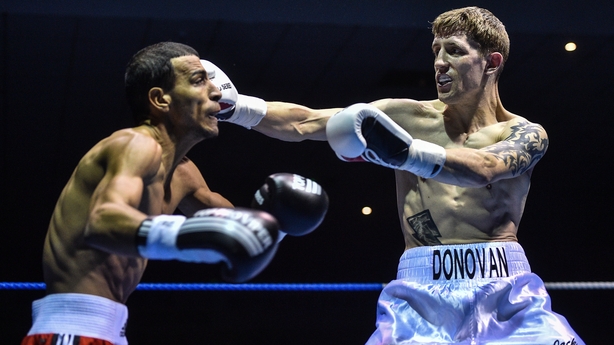 "I haven't been tested in my professional career, but that is due to a number of factors. The team I had had very limited resources, the budget, the funding behind me, it was very bottom of the ladder stuff, starting out grafting starting to serve my apprenticeship.
"And I believe now I have graduated and I am going out on Friday night against a proper opponent in a proper fight, and it's going to be a cracker."
Barrett paid respect to Donovan ahead of the fight at a press conference with no animosity shown between the two boxers, however, he also exuded confidence and predicted that he would put on a show on Friday night and be too good for whatever Donovan threw at him.
"He's trying to beat me and I'm there to do a job on him," said Barrett.
"No disrespect but I'm going to look good doing it. And the better he is, the better I will be. And whatever he brings, I'll out-do it."
Tipped to be one of the fights of the night in the unique Essex setting, Donovan said that the country was behind him, while he also had a lot of family and support in England, although, obviously, they would not be able to support him at the behind closed doors event.
"People are excited because you have talent versus talent, you've got youth versus experience. He probably trumps me in professional experience but I have a huge amateur pedigree.
"I do think he will go on to be a big star but I don't think Friday night is going to be his night."