Eric Donovan says he's had the best possible preparation for a fight in an empty venue, as he gets ready for next week's bout against Zelfa Barrett.
The contest will be a world title fight, with the IBF Intercontinental belt, currently held by Joseph Diaz, up for grabs.
Some experimentation with crowd sounds had been trialed in other fights in Eddie Hearn's back garden, but they will be not be used for the biggest fight of the Lilywhite Lightning's career.
But he tells RTÉ 2FM's Game On that it's a situation that suits him.
"All of my sparring sessions take place in front of only a handful of people," Donovan pointed out.
"If you've a person in the other corner who wants to take your head off, and you can't get up for a fight, then there's something wrong with you - you're in the wrong sport.
"There's absolutely no issues at all for me going forward about noise, about fans, about atmosphere... this fight has me buzzing since it was first announced that I was going to be fighting Zelfa Barrett on this platform, on this stage.
"I have been highly motivated since that first phone call, and that motivation has not swayed by one bit."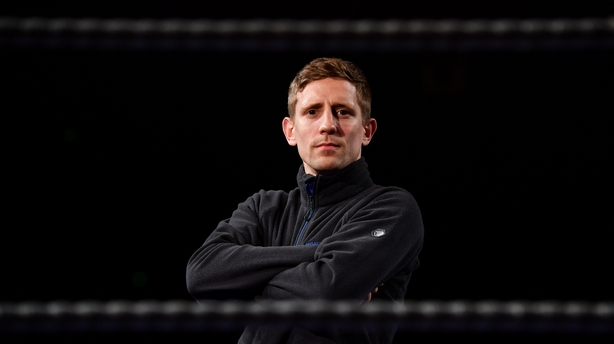 Barrett, at 27 years of age, brings pedigree with him. He's a 2019 Commonwealth champion, and Donovan has previously called him a 'future star' of the sport.
He has a record of 23 and 1, but that defeat did come when he attempted to claim the IBF European Super Featherweight title against Ronnie Clark in 2018.
"I think he needs the fanbase," adds Donovan. "I think he needs the crowd because all of his fights have been in the UK.
"He has a big following from Manchester. He hasn't boxed in the away corner all during his career.
"I've travelled - I went to London, I went to Glasgow, and I've travelled around the world representing Ireland. So I'm used to being on the road.
"If there's going to be any issue with the (lack of) crowd, it's going to be on his side."
To secure a shot at a title fight Donovan agreed to move up to super featherweight, from his usual featherweight division; an increase of 4 pounds.
But he says that in reality, it's not a case of adding bulk before the fight, and that he's "actually coming down" to the weight.
"Most boxers will come down 14 or 15 pounds to the boxing weight anyway," he continued.
"So most boxers hover a stone (above fight weight) when they're out of camp. This is a step-up for me, but it doesn't mean I'm going to be outsized or outmuscled by Zelfa Barrett.
"He's coming off a lot more weight than I am, I think. He finds it difficult to make the weight (so) that's another advantage for me.
"I'm eating well - I'm eating three meals a day. I'm very happy, and I'm giving my maximum in all my training sessions.
"And now, for the next week, my weight is already on point. So I'm maintaining my weight, and recharging the batteries, and letting my body recovery after a gruelling, hard 8-10 weeks training camp."