With the Irish public being urged to maintain social distancing and self-isolate if required, we are increasingly looking for movies to watch, books to read and rooms to clean.
RTÉ Sport is speaking to our sports stars and asking how they're using their time and tweaking their training routines to stay fit and healthy.
Today we have undefeated professional boxer and reigning Irish featherweight champion, Eric Donovan.
What's the first thing you do in the morning?
My two sons Jack and Troy are staying with us for the duration of this Covid-19 period. So the first thing we do is get up early and get breakfast at around 8.30 - myself, Laura and the boys. Then we start home schooling at nine, Jack is preparing for his junior cert.
What's your favourite exercise?
I love running, it's the best exercise out there, everyone can do it at their own level and pace. There's a great freedom to it, just pounding the road out of it and putting kilometres in the bank, it's brilliant. the benefits to your physical and mental health are amazing too.
Is there one particular skill you practice every day?
There isn't any one skill I specifically work on every day but I always try and do something positive and constructive from a physical or mental point of view. Most days I do try and practise gratitude, and that is a skill, it's something that needs to be practised regularly to really appreciate it.
Netflix and chill or a nice evening jog?
The important work has to be done before any chilling. We love a good box set, we just finished The Sopranos and it's the best thing I've ever seen on TV. The cast, acting and storyline, everything about it, just incredible. 
Name one book you want to read.
I'm reading 'The Kite Runner' by Khaled Hosseini and just finished 'Open', Andre Agassi's autobiography, which was pure class. A book I really want to read and can't believe I haven't yet is 'Four Kings' by George Edward Kimball.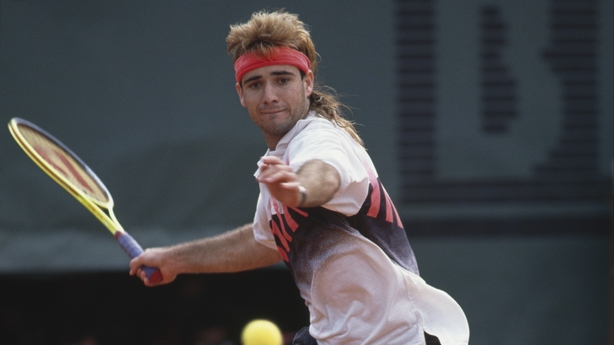 On a scale on 1 to 10, how good are your DIY skills?
It's not something I'm really strong at but I'd chance my arm at anything. I felt good about putting a few things together recently, bunk beds, storage press from Ikea and a small outside storage unit. :)
Have you a favourite pre-training meal to help you through a tough session?
I love my food. I get more excited about post workout meals, and eggs and bacon, I would eat 'til the cows come home. But a chicken pasta is my pre-fight meal. 
Name one movie you want to watch. 
I'm more of a TV series type at the minute, but I do watch the big movies when they come out. I loved The Irishman, because it had all my favourite actors in it. 
What's the best way to stave off boredom?
Boredom is a word I hardly ever use. I don't think I get bored, like I'm happy to be productive/active and also just as happy to switch off and do absolutely nothing as well. 
Have you any tips for training at home?
Yes, I've got loads of tips for training at home but better than telling you I'd prefer to show you.
So why not join me for my free home training #Covid_19 Stress Busting Workouts in conjunction with the Kildare Sports Partnership. Facebook Live every Monday, Wednesday and Friday at 4pm sharp. 
---
CHECK OUT MORE SPORTS PEOPLE'S TIPS ON SOCIAL DISTANCING 
---
Name one documentary you want to see.
Loved 'Katie' and the 'Boy's in Green' documentaries by Ross Whitaker. One I really want to watch though is the Ayrton Senna Documentary. 
Have you discovered any new music or podcasts?
A song I only discovered about a year ago is 'Man of Value' by Tyrone Barkley. It's a powerful tune, great soul in it and I love it. I don't need songs with a high tempo/beat when I'm training. I prefer a song that triggers an emotion in me and brings out the fight inside me. Like my last ring walk song was 'Something Inside so Strong' by Labi Siffre and I was fired up!
A podcast I listened to recently was of my fiancee Laura Cusack on the KDFL Podcast Episode 6 on Spotify. It's a great insight into the life of a young aspiring football player/coach who up until 17 years of age, didn't have a team to play for but remained undeterred. A must listen for any young aspiring footballers or athlete who wants to make a career in football or sport. 
Is there one piece of housework you can no longer avoid?
I actually enjoy housework, cooking, the lot. I just don't like dusting for some reason, I don't even know why, thankfully Laura let's me away with it.
Favourite room of the house to spend time in?
When all the graft is done, nothing beats a good cuppa, a good TV series and a chill on the couch in the living room.