Jono Carroll's highly anticipated encounter with former world champion Scott Quigg has been confirmed for Manchester in March.
The super-featherweight bout sees Dubliner Carroll maintain his push for another world title fight, following the defeat to Tevin Farmer last March.
The Marbella-based MTK fighter got back to winning ways last August with a straightforward victory over Eleazar Valenzuela in August and now steps up in class to take on former Carl Frampton foe Quigg, who will be fighting in front of his home supporters at the Manchester Arena in the 7 March showdown.
Former WBA super bantamweight title holder Quigg (35-2-2, 26 KOs) is now looking to become a two-weight champion and victory over Carroll is vital to maintain momentum.
Likewise, 'King Kong' Carroll (17-1-1, 3 KOs) needs to show that he has the quality to compete at world level again in order to get a second shot at an elusive world title.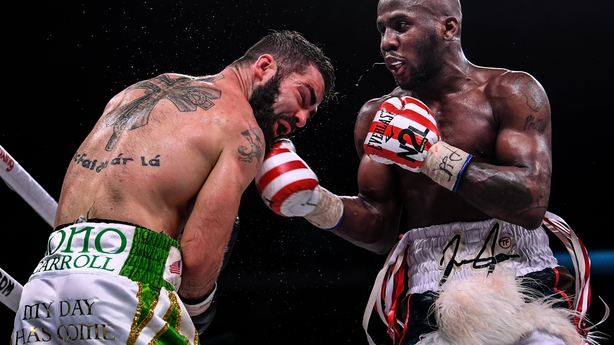 "I haven't necessarily learned anything extra about Scott Quigg since we were first due to fight, but I have learned more about myself – how much I want this life and what I'm willing to give up in order to accomplish my dreams and goals," said Carroll.
"I understand I need to be ready all the time and so does my partner, so I was training the day before Christmas and then I jumped on a plane out to America to help Tevin Farmer prepare for his fight the day after Christmas.
"I love Christmas and I just bought my first house in Spain, so it was quite special to wake up in my own home on Christmas morning and appreciate what's around me.
"Now it's time for the next step. I know my worth as a person and as a boxer. I won't let Quigg beat me no matter what type of fight it has to be. I'm good at adapting so I will see what he's good at and then take that away from him."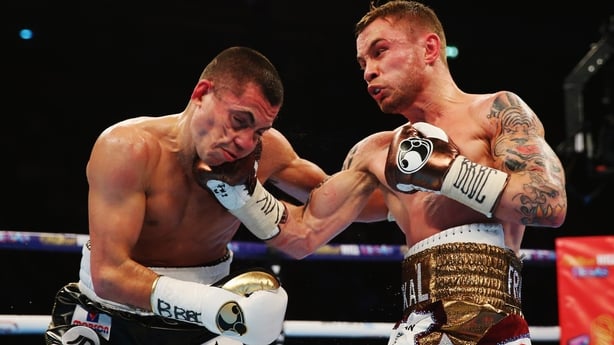 "This is a fight I'm really excited about," said Quigg. "I'm looking forward to getting in there and taking him apart and showing that despite being out the ring for over a year and the injury, there is still a lot left in the tank.
"It's a great platform for me to launch my career forward again and get my name back in the mix for a world title shot."