As the undisputed Lightweight Champion of the world, an Olympic gold medallist and the holder of WBA, IBF, WBO and WBC titles, Katie Taylor still has her sights set on making more history in her sport.
"Obviously there's been a lot of talk about Amanda Serrano, the [Delfine] Persoon rematch, Cecilia Braekhus, these are all huge names and they're all dangerous fights. They're all history making fights," the Bray heroine said at an exclusive Sky VIP event at The Lighthouse Cinema, Smithfield.
But it was the mention by Taylor's manager Brian Peters of a potential battle with the UFC superstar Holly Holm that caught the most attention.
"I know she'd a bad defeat at the weekend there. There was talks from her lately," said Peters.
"I talked before, I know her manager quite well. But look, it was a bad defeat at the weekend and it's not the time. These are all talks, it takes ages. When Mayweather and Mr McGregor was first mentioned everyone laughed and thought it was impossible so you never know what happens."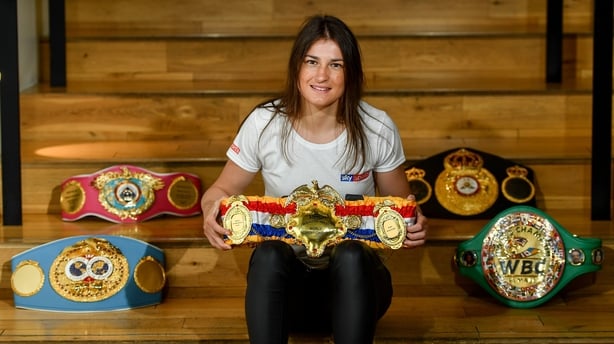 Taylor's famous win over Delfine Persoon in June to become the undisputed Lightweight Champion, was shadowed by some backlash from the Belgian boxer's camp on the final judge's tally.
Two judges favoured Taylor 96-94 with the third judge calling a draw. But Taylor didn't let the controversy shadow her historic win.
"The judges are there for a reason. It was a very, very close fight and I came out as the undisputed champion and I felt like it was well deserved. It was a very, very tight fight of course. It was a tough battle regardless of whether people thought I won or she won. Everyone can agree that it was an absolute battle.
"I don't think you can call tough fights like that 'robberies' or 'battles' or 'disgraceful decisions'. Those remarks are a disgrace in themselves really."
It wasn't long before talk of a rematch began to circulate and that's a prospect that Taylor really relishes in.
"The rematch is definitely going to happen at some stage. I can wait to have that rematch. That's exactly what sport needs as well. There's going to be a lot more interest in the rematch than the actual original fight.
"I think it's great for the business. I don't want to be involved in too many of those tough fights. That was definitely a 'fight of the year' contender.
"I'd absolutely love the rematch and I'd love to beat her more convincingly because it was a very, very close fight. It was a battle, that's for sure for ten rounds.
"So, that rematch is going to be inevitable that's for sure. At the same time, I would love to move up a weight and maybe become a multiple weight undisputed champion. That's history making right there."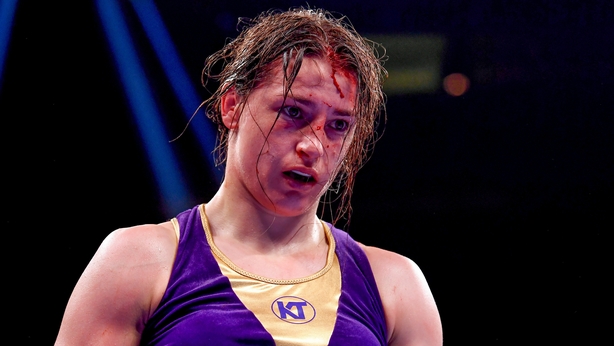 Since turning pro "918 days ago [she's] fought on average of every 56 days," according to Peters.
"I'm very, very proud. This is obviously the pinnacle of boxing. It has always been my dream to turn pro, to become the undisputed champion, to hold all those belts. So, to actually have all those belts now is absolutely incredible. I'm very proud of what an amazing journey it has been over the last few years.
"I'm going back to American next week to start training again. My next fight, I think, is going to be in October sometime," Taylor said.