Katie Taylor will step into the ring at Madison Square Garden on Saturday evening, poised to make history and become the undisputed lightweight champion of the world.
Taylor already has the WBO, WBA and IBF belts in her collection and she's looking to dethrone WBC champion Delfine Persoon to complete her set, along with the Ring Magazine belt, which is up for grabs for the first time at this weight division.
Unifying the division would be the pinnacle of a glittering career for Taylor, who has broken down barriers and done more to popularise and legitimise women's boxing than nearly any other fighter.
From making history as a multiple European and World Champion, to claiming Olympic gold, Taylor dominated the amateur game and is closing in on repeating the trick within the paid ranks.
Persoon, who has lost just once in her 44-fight professional career, back in 2010, is standing in her way and will represent not just Taylor's biggest fight to date but potentially her trickiest.
The Belgian had limited opportunities as an amateur in her native country, turning to the professional ranks early and steadily began to climb the lightweight division before beating Erica Farias for the WBC title in 2014.
The Belgian fighter has claimed 14 victories since winning the WBC belt and although she goes into her fight with the Irish woman as the underdog, will believe she can cause an upset and will quietly fancy her chances of taking Taylor's three titles and unifying the division herself.
For Taylor meanwhile this bout represents the culmination of years of preparation and a methodical march through the lightweight division.
Claiming the vacant WBA belt with a convincing points victory over Anahi Sanchez of Argentina, she then took the IBF crown from Sanchez's compatriot Victoria Bustos six months later.
Three title defences followed before the Bray fighter claimed a TKO triumph against Rose Volante and now Persoon is the only women left standing between Taylor and complete lightweight domination.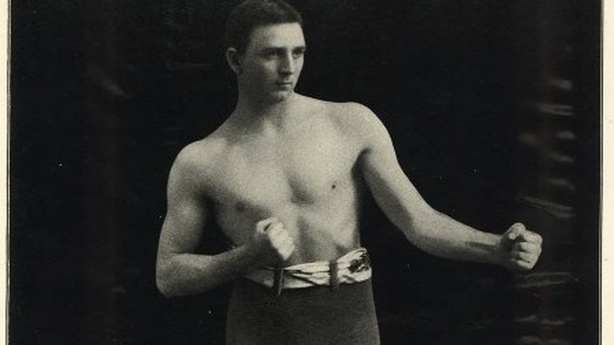 However should Taylor prove to be successful she won't technically be the first ever undisputed Irish boxing champion, that honour belongs to George Gardiner.
Gardiner, who signed his named Gardner, was a fighter who came from a successful boxing family in Lisdoonvarna and made a major name and career for himself in America at the turn of the 20th century.
Fighting out of the famous boxing city of Lowell, Massachusetts, Gardiner had built his reputation as a middleweight and claimed the world title at that weight when he overcame Kid Carter in 1902.
It was in 1903 however when Gardiner became widely recognised as an undisputed champion, stepping up to the newly created light heavyweight division where he knocked out Jack Root in what was the first light heavyweight title fight ever caught on film.
The Clareman's reign did not last long. Losing his first defence after 20 rounds on a reportedly questionable points decision.
And while Gardiner only had to win one title fight to become the undisputed champion, as opposed to Taylor's four, there's little doubt he was the first Irish person to achieve that feat.
A victory for Taylor against Persoon won't see her become the first undisputed female fighter either.
While the Wicklow native has been a trailblazer within women's boxing there are already two other fighters who have unified their divisions.
American fighter Clarissa Shields, who like Taylor won Olympic gold at London in 2012, unified the middleweight division in April of this year when she beat Germany's Christina Hammer via a unanimous decision in New Jersey.
Like Taylor, Shields went into that fight needing to just add one belt to her collection to complete the set and she duly obliged with a convincing win.
Shields is not the first undisputed female champion however. That is Norway's Cecilia Braekhus, a boxer who appears to be in the frame for a potential super-bout with Taylor sometime within the next few years.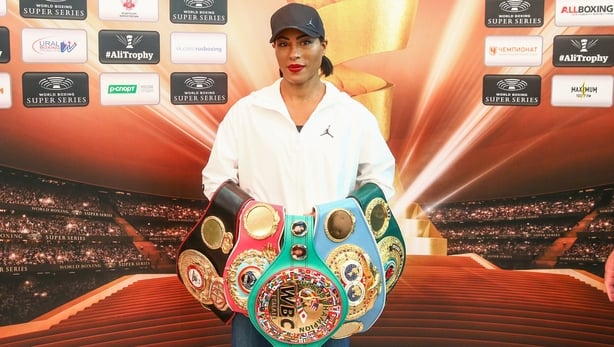 Braekhus turned professional in 2007 and since then has set the standard for other pro's, including Taylor, to follow. Along with becoming the first undisputed champion in the women's ranks, she's the longest reigning female champion, the longest reigning unified champion and has the longest unbeaten run of any female champion.
Holding the WBA, WBC, IBF and WBO titles since her 26th professional win in 2014 over then IBF champion Ivana Habazin saw her complete the set, Braekhus has since added the IBO title to her haul and has so many belts now that the WWE must look on with envy.
But the most intriguing thing about Braekhus from an Irish perspective is the weight she fights at. As welterweight champion Braekhus makes weight at 147lb, two divisions ahead of Taylor at the 135lb of lightweight, but crucially close enough that a bout between the two is a realistic proposition.
It's something that is already playing on the mind of Braekhus, who has suggested that the two could meet in a super-lightweight fight at 140lb.
The Dane will be in attendance in New York for Taylor's clash with Persoon as more than just an interested observer.
"A fight with Katie Taylor would be a massive event in either Ireland, Norway or New York City," Braekhus said.
"I've been a fan of Katie's since before she turned professional," she added. "We sparred together when she was an amateur and she is clearly one of the most talented female fighters in the world.
"I'm back in training now in Norway and look forward to these specific opportunities and defending all of my belts in the fashion that my fans all over the world have become accustomed to. The most meaningful fights on the biggest stages is my goal for 2019."
Taylor clearly won't be looking past Saturday's showdown with Persoon but the tantalising prospect of two undisputed world champions, with ten titles between them, should be enough to get any boxing fan excited and would be the biggest fight that women's boxing has ever seen.
Follow Katie Taylor vs Delfine Persoon via our live blog on RTÉ.ie/sport and the News Now app from 1.30am on Sunday morning.