Jono Carroll is remaining philosophical despite losing his first opportunity to win a world title, promising to learn from his defeat.
The Dublin fighter lost a unanimous points decision to the classy IBF super-featherweight world champion Tevin Farmer in Philadelphia, but won plenty of plaudits for his performance.
Carroll threw 1,227 punches in a lung-bursting effort, but Farmer proved too elusive and too slick in the face of the Irishman's onslaught.
After an encouraging start, Carroll explained a cut to the head in the second round affected his strategy:
"Tevin Farmer was very good tonight. He was stronger than I thought he was going to be. A very slick opponent, but we knew that. When I got the cut I went off the game plan a bit...what I wasn't expecting was that cut.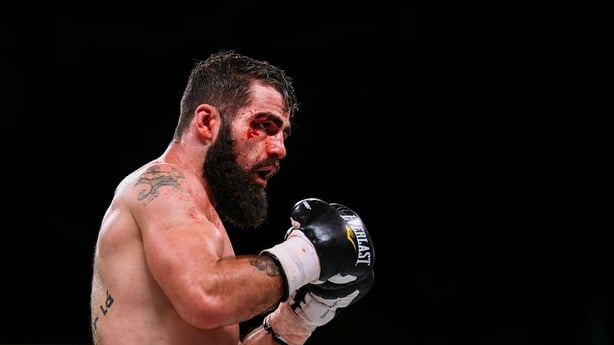 "Straight away the corner said 'that's deep', make sure you win these next two rounds, in case it goes to the scorecards. So then we had to push forward a little bit, and we swayed off the game plan.
"Listen, he's a world class opponent. He's after defending his title so many times. It was enjoyable, I had fun tonight. It was a good fight."
"It's good to overcome those things, because I'll be back stronger"
Farmer showed his class throughout the fight, and almost scored a knockdown in the penultimate round as he wobbled Carroll. The Finglas man survived until the bell, and revealed afterwards that he had suffered a burst ear drum in the exchange which affected his balance.
"It's good to overcome those things, because I'll be back stronger. Next time it happens I'll know how to deal with it, things like that. Boxing is all about progressing, pushing yourself to the limits every single time. If you're not pushing yourself in the boxing world, then what's the point in being in this sport?
"I don't want to fight average people, I want to fight the best in the world and I done that tonight and I put on a good performance. It just goes to show that I'm only 26 and I belong in there with the best in the world."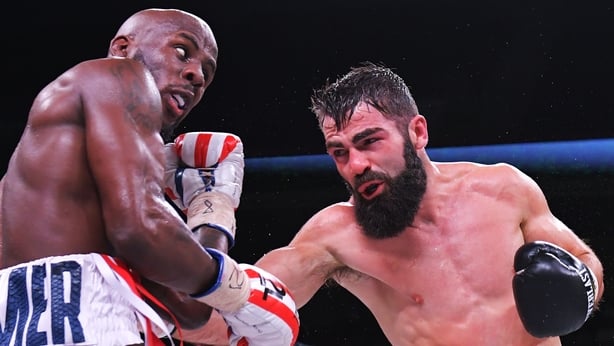 Carroll's courageous performance drew admiration from his opponent Farmer and promoter Eddie Hearn afterwards, while co-promoter Lou Di Bella showered praise on the Dubliner, telling the assembled press that he gave a blueprint on what to do when you get a world title shot.
"I have a lot of fighters that should watch his performance to note," Di Bella said. "If you go in there and do everything you can do, and you do the best you can, there's nothing else you can do.
"He earned the respect of the entire boxing world"
"So this guy should be proud and I told him that after the fight that he came in and executed the best he could and he didn't get the decision, but he earned the respect of the entire boxing world."
Carroll, now based in Marbella, did not claim the silverware he hoped to, but was content that his fan-pleasing performance put him in the shop window for future big fights in the super-featherweight division.
"The thing is, this is an entertainment business. I'm prepared to put a show on. I'm here to work hard. If I had of left that ring with an ounce of energy I would have been annoyed at myself."
"We put it all on the line tonight, we pushed forward, and I pushed so much I even drained myself a little bit, you know. I went off the gameplan but at the end of the day I put it all on the line… I gave it my all out there tonight and Tevin was just the better man. I'm just happy I put on a good performance and I left it all out there tonight."