After a turbulent 2017, it was rather apt that Jason Quigley's year began basking in the bright sunshine of Fuerteventura in the Canary Islands.
The Irish middleweight prospect had spent the previous four years in Los Angeles since turning professional and signing for the world famous Golden Boy stable.
Quigley quickly progressed through his first ten bouts in the paid ranks, with just one fight going the distance, gaining the nickname 'El Animal' for some of his devastating displays along the way.
Fight number 13 arrived in March 2017, and while Quigley outpointed Glen Tapia, taking the unanimous decision verdict, the Donegal native broke his hand in the early stages of the fight, and essentially boxed one-handed for the eight subsequent rounds.
Unlucky for some, perhaps, fight 13 proved to be a very significant milestone for the former Irish amateur champion, as Quigley made the life-changing decision to bid farewell to the City of Angels and put down roots in the Steel City of Sheffield, under the guidance of renowned trained Dominic Ingle.
Life in the Ingle Gym began some distance from Sheffield, in the Canary Islands, as part of stablemate Kell Brook's training camp for his March fight with Sergey Rabchenko, with Quigley set to fight later that month.
Fight night finally arrived as Quigley made his comeback in Massachusetts, a headline fight live on ESPN against Daniel Rosario.
Not the most memorable of opening rounds of the Donegal man's 14-fight pro career, and understandably so, as it was Quigley's first encounter since his victory over Glen Tapia 12 months previous, his first fight for new trainer Dominic Ingle and his first chance to properly test his now-mended right hand.
"Relax."
The first word uttered out of trainer Ingle's mouth as Quigley made it back to his corner after those opening three minutes at the Marina Bay SportsPlex in Boston.
"I just remember getting in there and going with the game-plan, sticking with the jab and keeping him off. I knew he was a tough fighter so the game-plan was just about keeping him off," said Quigley, speaking to RTE Sport.
"But once I landed the right hand, the first thing that I thought of was, 'it didn't hurt'. And then I got a wee bit trigger happy and I started letting shots go, and the fight became more action-packed after that.
"And as you saw in the fight, I had to switch from the head to the body, because it didn't matter what I hit him with, he just kept coming forward, he was a tough operator."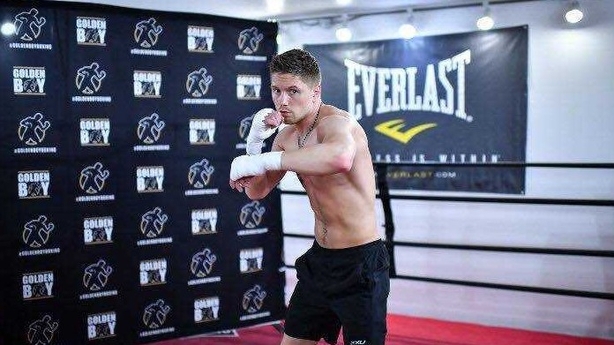 Never in any danger of losing the contest, eventually Quigley started to dominate Rosario with some punishing work to the body.
The sixth round would prove too much for the naturally lighter fighter as another stinging body shot sent Rosario to the canvas. The game Puerto Rican beat the count and stood firm in a valiant attempt to make it to the end of the round.
But with just 15 seconds remaining, Quigley seized the opportunity, setting himself low on his left leg before unleashing a fight-ending left hook to the body.
El Animal was back.
Six months later, Quigley was again in action, placing his NABF middleweight title on the line against former world title challenger Freddy Hernandez.
The 39-year-old Mexican had fought the renowned former world champion Andre Berto back in 2010 and was seen as a step up in class as Quigley looked to return to world level following that year out of action.
Back at the world famous Ingle Gym in Sheffield, where Quigley now called home, Dominic Ingle, son of the legendary Brendan, was tasked with bringing the Donegal man back to his boxing basics and away from the Mexican style, front-foot fighting that was prevalent in the early stages of his pro career, whilst based in Los Angeles.
Quigley looked a completely different fighter in the early rounds against Hernandez, taking control of the centre of the ring, working brilliantly behind his strong jab, delivering effective one-two combinations, leaving his opponent struggling from the start.
"The game-plan was to stick to my boxing. I was catching him lovely in the first three or four rounds, he wasn't getting close, he wasn't landing. Then maybe it became a bit too easy and I switched off a little bit and got drawn into a scrap."
A brawl broke out in the middle rounds as Hernandez thrived in the familiar conditions, Quigley opting to stand and trade, rather than boxing on the outside.
"It was my own doing, that I got drawn into a bit of a scrap. I don't really know what it is, whether it is that I love to fight or that I switch off.
"It's a bad habit of mine. With the fans and the crowds that come to watch me, they're not going to complain with that style of fighting, me getting in there and mixing it up.
"It's hard to get out of that Mexican style of fighting, because I have been doing it for three or four years in LA, but it is a mental challenge for me to get that switch in my brain whenever I feel myself getting into a situation that I shouldn't be in."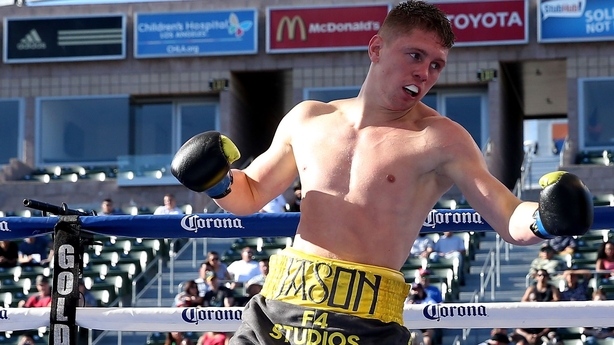 Quigley's class shone through and the former World amateur silver medallist worked his way back to his natural style and took control of the bout, winning comfortably on the cards following the tough ten-rounder.
"I had to get back out of that, which I did in the seventh, eighth, ninth rounds and tenth rounds, I came back to my boxing, doing what I do best."
Quigley knows that future opponents will pose a much stronger threat in such scenarios, and he is planning to avoid such "tear-ups" throughout 2019 and beyond, while also accepting that opponents will look to drag him into combative encounters.
"I need to stick to what I am good at and that is boxing on the outside, using my skills and my speed.
"Everyone knows that I have that elusiveness in my skill set to box and make a fight very easy for myself.
"I don't know, is it the Irish in me that sometimes I like to get into a bit of a scrap or a tear-up.
"I just know that I can be better than that, but it is just something that I am beginning to learn for myself in my last two fights.
"But at the moment I am concentrating on my skills, what I am good at and staying out of trouble more than I have in my last few fights.
"I did, however, take a lot of positives from the fight because my first four rounds went exactly the way that I wanted it."
Quigley's year at the Ingle Gym has brought a renewed focus on his amateur pedigree, where the Ballybofey native was the world number one ranked middleweight at a time when he won 32 out of 33 elite fights throughout a 15-month period.
But while all those amateur bouts, his experience in the heart of the Irish high-performance unit and elite training camps with boxing's top nations handed Quigley the perfect platform to go into the professional game, the 27-year-old has also turned to science and modern methods to help maximise his future performances.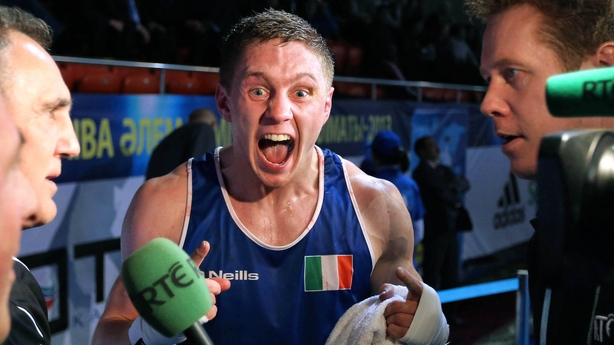 And one area that Quigley is really focusing on is the mental side of the sport, which he believes is paramount to being able to control his thought process throughout a gruelling encounter, most notably when trying to get back to his game-plan.
"When things are not really going to your game-plan and you have to switch, it is not really about anything physical at that stage, it is about getting your mind right, saying 'I need to get out of this, this isn't the best me, it isn't the best boxer that I am and I need to switch out of that'.
"You do have to look at the science side of it and it is all about a balance. It is not about doing it all old school or doing it all the scientific new way. It is about getting a balance and doing what is right for you. It is what suits your body and suits your brain
"When things start going wrong, you either run from it or stand and fight and figure it out.
"The limbic part of the brain is known as the chimp paradox, which puts you into fight or flight mode. I'm more of a chimp sometimes, when I drift off from what I should be focused on and get into wars.
"It is like a pilot, whenever something goes wrong, instead of panicking, the co-pilot starts asking him simple questions, like what is the mileage to the destination, what's the altitude like?
"Specific questions which switches the front part of your brain, the prefrontal cortex on.
"You need to tap into your prefrontal cortex, getting that part of the brain working, and you need to train yourself to be able to switch it on in a fight."
Not the easiest of tasks, one must imagine, attempting to think clearly, while also dodging and deflecting a barrage of potentially punishing punches.
"You need to recognise it and start asking yourself those focus questions, like 'what am I doing right here, what do I need to do to win this fight?'.
"The key is always the jab so it is always good to get back to using your jab, your footwork, stay out of trouble, so you can think more and see more, and you can manage to fight a lot better.
"So it is a thing that I am trying to tap into, working that prefrontal cortex whenever I get into that fight or flight mode."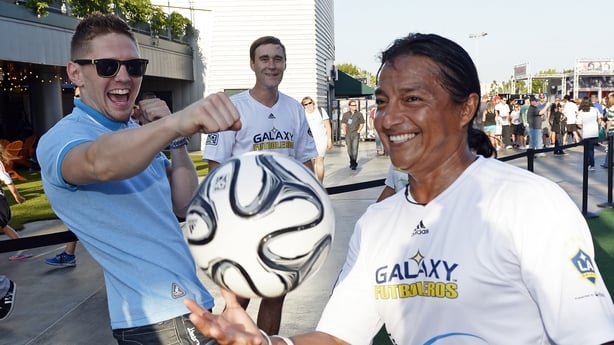 So now as the clock ticks towards the New Year, Quigley acknowledges that 2018 has been a very important year in his career, coming back stronger and in a better physical and mental place as he sets his sights on an assault of the top contenders in the middleweight division.
And the former European amateur champion is now plotting the year ahead, which he believes will end up with a world title encounter at the end of 2019.
"I'm very confident looking forward into the future and 2019 is going to be a massive year for me. I said 2018 would be a big year for me, and it was, just coming back from the year out with a broken hand and everything.
"But I'm at the stage now, to be honest, where there are no more fights against lads who are a bit unknown with good records, now is time to start challenging the top lads and start making my mark on the middleweight division and getting ready for that world title.
"I'm looking for a February or March date. I'm looking for a world title eliminator this year and I'm looking for a world title fight at the end of the year."
Quigley is home for Christmas, but while away from his Sheffield base for the festive period, he remains very much in fight-focused mode with his next training camp set to begin in early January.
"I'm training away over Christmas, keeping in shape and I will be starting camp in Sheffield at the start of January.
"This year I want at least four fights. One in March would be ideal and then maybe one on the Canelo undercard in May, one at the end of the summer and then a big one at the end of next year."
Quigley believes that he is now very much a part of the middleweight conversation as a result of his WBC ranking, and while the Donegal pugilist is not in the habit of naming names, he did admit that he wants to fight the best.
And the best, according to the man himself, is reigning champion, Mexico's Canelo Alvarez.
"I don't really like calling fighters out or saying I want this person or that person. And I don't just want to become world champion, I want to become the best world champion in the middleweight division.
"People say 'who is the best out there at the moment?' It is Canelo Alvarez and that's the fellow I'm hunting down, that's the fellow that I want to beat.
"I'm not in this sport to lift a world title off a man who might not be the best champion out there.
"I have sacrificed too much in my career and I love this sport too much to, kind of, do it the easy way, as some people would say.
"I want to fight the best. I want to beat the best. And I want to be the best."