The International Olympic Committee has emailed National Olympic Committees advising them to disregard statements from the International Boxing Association (AIBA).
The IOC are concerned at the contents of a letter sent to National Boxing Associations, including the Ireland's IABA, by AIBA President Gafur Rakhimov on 5 December.
Rakhimov claimed in the letter that the AIBA have "finally and fully left the troubled past behind us" and cited the "many positive outcomes being achieved by AIBA in recent months".
The AIBA are currently under investigation by the IOC because of concerns about governance, anti-doping, refereeing and judging and the election of Rakhimov as AIBA President at the AIBA Congress in Moscow in November.
Rakhimov has been linked to organised crime. The Uzbek national has denied any criminality and has never been charged with any offence.
Part of the 18 December letter from the IOC to National Olympic Committees said: "We have read with concern the contents of the letter of 5 December 2018 addressed to AIBA National Federations by the AIBA President.
"We believe this letter does not at all provide an accurate portrayal of the decisions of the IOC Executive Board in regard to AIBA, and is likely to cause confusion to you, your National Boxing Federations and your athletes, and we therefore believe it is important to clarify the contents of the letter.
"In order for your National Boxing Federations to be accurately informed, we would greatly appreciate it if you could pass on to them this letter and the enclosed decision taken by the IOC Executive Board at its recent meeting in Tokyo.
"You and they will note the level of significant concern with AIBA expressed by the IOC Executive Board in several areas, as well as our desire to protect the interests of the sport and your athletes, in particular."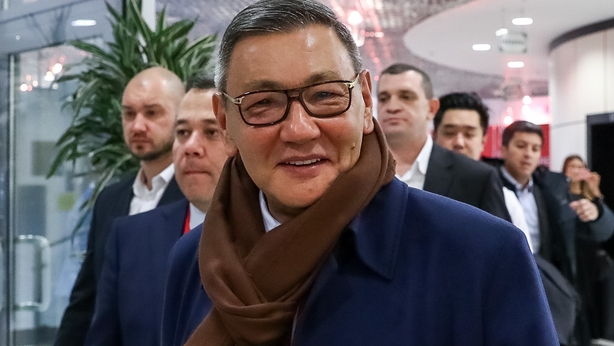 The IOC investigation into the AIBA is expected to run until June and the AIBA could be removed as the governing body for amateur boxing.
The IOC denied Rakhimov accreditation for the 2018 Youth Olympics in Buenos Aires in October.

Boxing Olympic status is also under threat, but the IOC letter said: "The IOC Executive Board confirmed its determination to make all efforts to ensure that a boxing tournament can take place at the Olympic Games Tokyo 2020."