The Irish Athletic Boxing Association (IABA) has taken the unusual step of revealing what way they voted in a controversial recent election amid fears that boxing will be thrown out of the Olympics.
Uzbek businessman Gafur Rakhimov was elected as president of the AIBA, amateur boxing's world governing body in early November.
Rakhimov won 86 out of 134 votes at the election in Moscow despite being on a US Treasury Department sanctions list for alleged links to organised crime.
This has led to fears that the International Olympic Committee (IOC) will sanction AIBA with removal of Ireland's most successful sport at the Games from the four-yearly sporting extravaganza.
The IABA normally doesn't say who they voted for, but on this occasion they feel prompted to reveal that they cast their ballot for defeated contender Serik Konakbayev.
In a statement, IABA said: "It is unusual for the IABA, as is the case with most national federations, to reveal how they voted in an election but given, the intense commentary surrounding this particular election it was felt by the board of directors and central council, that it was in the best interests of Irish boxing to do so in this instance."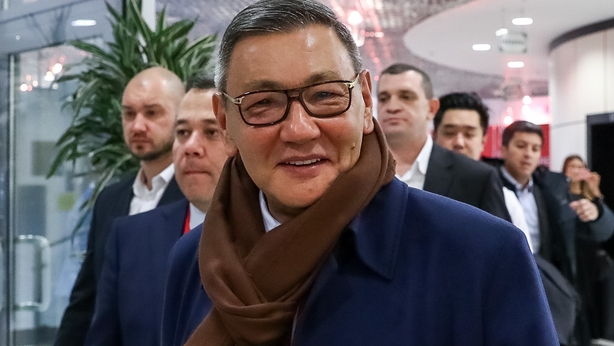 The statement continued: "It is Central Council that decide how the IABA vote is to be cast in all AIBA elections and as always, the vote is utilised so as to best further and protect the interests of boxing as a sport.
"Our decision was made following careful consideration of what was in the best interests of the sport and without any further information on the president other than that what we have learned through the media.
"The IABA remain concerned about the future Olympic status of boxing given the outcome of the election particularly, given that boxing remains Ireland's most successful Olympic sport ever.
"We acknowledge that there remains significant confusion in the aftermath of the AIBA election but are hopeful that the IOC and AIBA can reach resolution on the issues between them. The IABA is committed to assisting in any way possible to achieve that end.

"We are comforted by a number of factors not least, the IOC's commitment to the athletes, the boxers, that they will not be penalised as well as the AIBA President's comments that if a choice has to be made between boxing in the Olympics and one man that there is no choice.

"The IABA will not be commenting any further on this matter."