Wexford heavyweight Niall Kennedy said he's relieved to come through his six rounds with Brendan Barrett in Boston with another win, and avoid injury.
Kennedy defeated the American by way of a unanimous points decision at the TD Garden.
Barrett, a former MMA fighter from New Jersey, was leaning on his wrestling and even judo skills at times and flung the Gorey man to the canvas in the second round.
"I was panicking, I thought there was a choke coming!" Kennedy laughed afterwards.
"He was unorthodox, I've a dead right arse cheek and I don't think you're supposed to have one of them in boxing... I can't explain some of the things he was doing.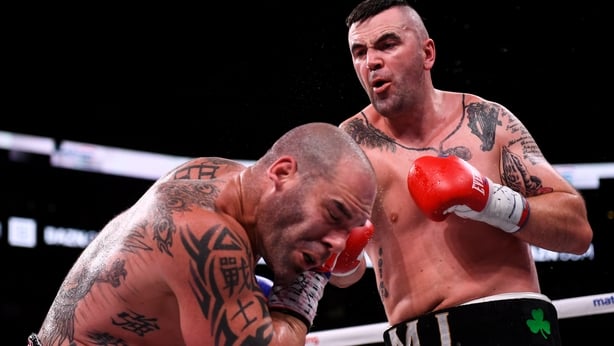 "He was trying to trip a couple of times and when he got me down, I remember being on my face and thinking I'm not sure this lad is stopping here."
Winning 60-53, 60-53, 58-55 on the judges' scorecards, Kennedy (11-0-1) never looked in danger of disappointing a sizable support base who were cheering him on at the TD Garden.
"I've fantastic support. My support here is getting better and better. I've lads here from Gorey that had booked the flights and Gorey are in the county final tomorrow in hurling, so that's a massive thing, I'm wearing the Naomh Eanna socks for it."
"People wouldn't know but there was a lot of sentimental stuff going on as well.
"My best friend is battling cancer at home, he has leukemia and he's under a lot of pressure, and that's the first time myself and my wife have both been away from the little man as well, so look yeah there was a lot of reasons to fight and a lot of reasons to win and bar a chokehold that man wasn't beating me tonight."
Earlier in the evening Belfast lightweight prospect Sean McComb eased to the fourth win of his professional career with a stoppage of Peruvian journeyman Carlos Galindo in the third round.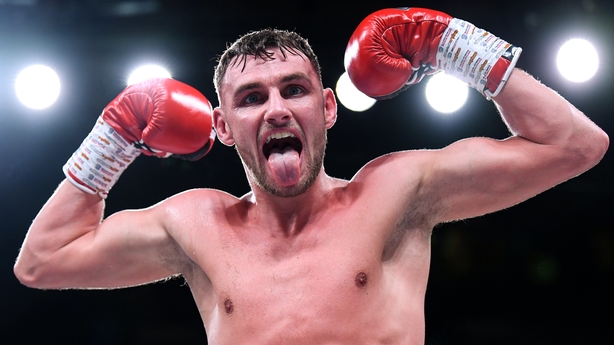 Kennedy is back to work in Wicklow on Wednesday, but said he wants to continue to build his career in America under Packie Collins and Murphy's Boxing, rather than go after the Irish Heavyweight title.
"It's not that it wouldn't interest me. I wouldn't dishonour the BUI (Boxing Union of Ireland)."