Gary 'Spike' O'Sullivan's hopes of a world title shot were ended after just 164 seconds of his middleweight bout with David Lemieux in Las Vegas on Saturday night.
The Cork fighter went into this WBA title eliminator knowing that a win would have set him up for a shot at the belt.
But he was dropped near the end of the first, the French Canadian unleashing a vicious left hook.
The Mahon man went down and the fight was stopped by the referee Russell Mora meaning he never had a chance to get going.
There was a bitter war of words between the boxers in the build-up, with Lemieux saying that he wanted to damage his opponent 'for life'.
It never came to that, thankfully, with the contest ended by a single, hammer-like blow after 2:44 of the first from the 29-year-old.
O'Sullivan had landed a few decent shots, but as he looked to follow up a jab Lemieux, known as one of the heaviest hitters on the middleweight circuit, caught him.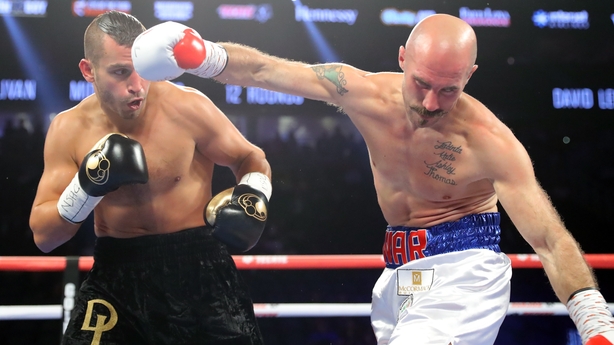 He went down, with Mora not even bothering to finish the count before calling the fight. He eventually got to his feet, though looked unsteady.
At 34 years old O'Sullivan now has to decide whether or not he wants to start building again following his third defeat in 31 professional fights.