The island of Ireland has long been renowned for it's fighting heritage across all forms of the noble sport of boxing.
This past decade brought major success to the amateur ranks at both the World Championships and the Olympic Games, and now the 'Fighting Irish' are really making their mark in the professional ranks on both sides of the Atlantic.
Ryan Burnett currently holds both the WBA and IBF bantamweight world titles, while Katie Taylor is the WBA lightweight world champion, and there is a new generation of boxers, skillfully schooled in the amateur ranks, set to burst onto the professional game at the top level of the sport.
So to round off the year, we've decided to take on the most unenviable task of attempting to round up the top 20 prospects in Ireland.
No doubt, we will have left out one or three who will hopefully prove us wrong over the next 12 months, but there is no disputing that there will be many on the list pushing for world honours before the clocks toll at year's end.
20. Pauly Upton (light middleweight) Eldest of the Upton Clan trio of brothers fighting in the professional ranks, Pauly is the current Irish light-middleweight champion with a 15-0 record to boot.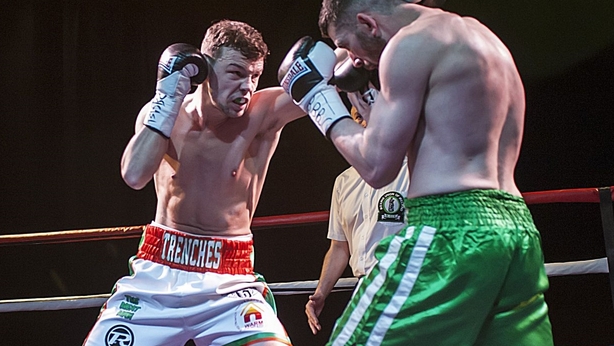 All three brothers have previously worked alongside Ricky Hatton and have now become part of the MTK stable, which should prove perfect for gaining experience and higher-profile bouts throughout Ireland and Britain over the coming year. Upton fought three times in 2017 but has yet to defend his Irish title due to lack of career-enhancing opposition, and by his own admission has not enjoyed the best year of his career. The year ahead should establish whether he can move on to European level, or else, perhaps, either of his two younger siblings, Sonny or Anto Jr, who have both relocated to Belfast, will make their mark. The brothers have already established a cult following, being ardent supporters of Celtic, and will bring a crowd wherever they go.
19. Ray Moylette (light welterweight) Perhaps a little early to be including the Mayo man inside the Top 20 prospects, considering that Moylette has only eight professional fights under his belt.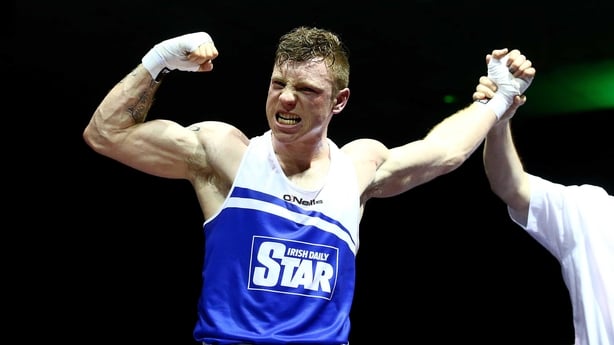 But you get the impression that the Islandeddy native is on a fast-track to success, considering he only made his professional bow in March of this year. The former world youth gold medallist and European champion appeared a tad frustrated at the latter stages of his amateur career but now looks set to make his mark in the professional ranks with an entertaining and aggressive style that should prove perfect for the paid ranks. Moylette has already fought across the Atlantic on a number of occasions and most recently won a bout in Birmingham, which shows that the Paschal Collins-trained boxer is well connected and should start challenging for belts sooner rather than later.
18. Niall Kennedy (heavyweight) The heavyweight prospect has enjoyed a remarkable year in 2017 as he maintained his unblemished professional record to move to ten wins with no defeats (10-0) by the year's end.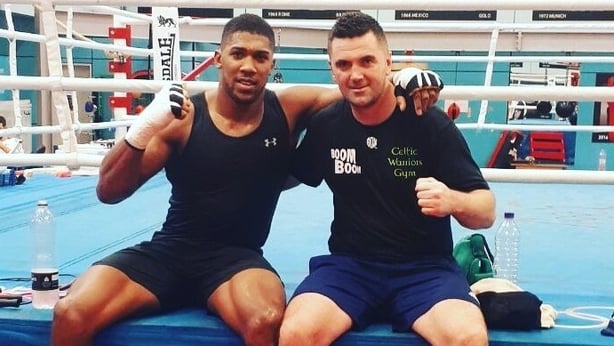 Kennedy has admittedly entered the paid ranks to "see how far I can go" and perhaps even surprised himself following a groundbreaking 12 months, with victory over the rated Alexis Santos in September his stand-out moment, landing the New England heavyweight title. The full-time Garda from Wexford is trained by Paschal Collins at the Celtic Warriors Gym in Dublin and is promoted by the Dropkick Murphy's Ken Casey. Kennedy's style and stature also earned him some sparring work with heavyweight champion Anthony Joshua, which will naturally inspire for future endeavours. Meanwhile, Sean 'Big Sexy' Turner and Con Sheehan, who are also looking to work their way into the mix of the increasingly exciting heavyweight division, should also prove prominent in 2018.
17. Tyrone McKenna (light welterweight) The Belfast boxer was set to step up a level and fight Tommy Coyle in October but the fight was called off due to an injury to the English fighter.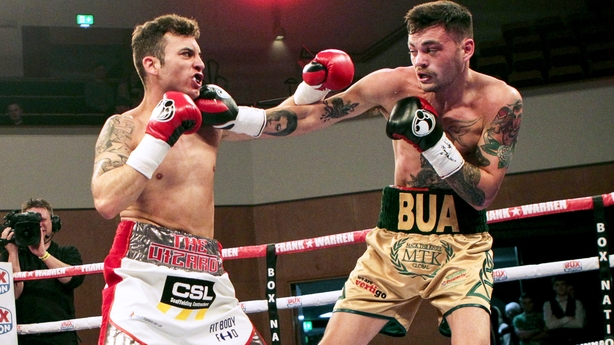 McKenna (pictured above right) fought a late replacement, Renald Garrido, and had to dig deep to fend off the awkward opponent to maintain his unbeaten record. Steadily climbing the ladder in the pro game, McKenna will hope to continue his progression through the ranks early in the New Year and the former child actor – hence the nickname 'The Mighty Celt' coming from a movie he starred in alongside Gillian Anderson and Robert Carlyle – believes he is being avoided in the division. "Who wants to fight a 6ft 1in southpaw," he ponders? Well, as it happens, Dubliner Phil Sutcliffe Jr wants a piece of that action and it should make a very interesting match-up with both fighters looking to make a mark in 2018.
16. Luke Keeler (middleweight) The Boxing Union of Ireland rankings may be just a tad misleading, however, seeing your name above the trio of Andy Lee, Spike O'Sullivan and Jason Quigley would inspire any fighter on the way up in the game.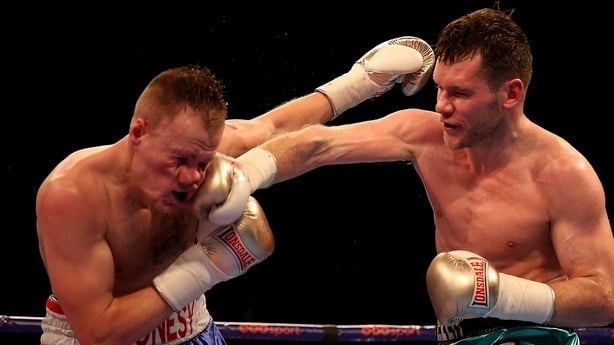 Dublin's Luke Keeler is the current Irish champion and is set for a great year ahead on his return from injury. Keeler has changed trainer and will now work alongside Pete Taylor in Bray. Perhaps the toughest of divisions globally at this moment, the former Prizefighter has plenty of aspiring Irish hoping to challenge in the immediate future, with Conrad Cummings looking like a great match-up, should it happen. Coalisland native Cummings has been working alongside Carl Frampton for several years and has followed the former world champion from the McGuigan Gym to train under Jamie Moore. Keeler and Cummings are part of the ever-expanding MTK stable and with former middleweight contender Matthew Macklin involved, it signals a real seal of approval for both fighters. Perhaps they will be kept apart a little longer.
15. John Joe Nevin (lightweight) En route to winning a silver medal at the London Olympics in 2012, John Joe Nevin effectively put himself in the shop window for the professional scene as he entertained throughout and boxed with a classy style that would have enticed promoters in the paid ranks.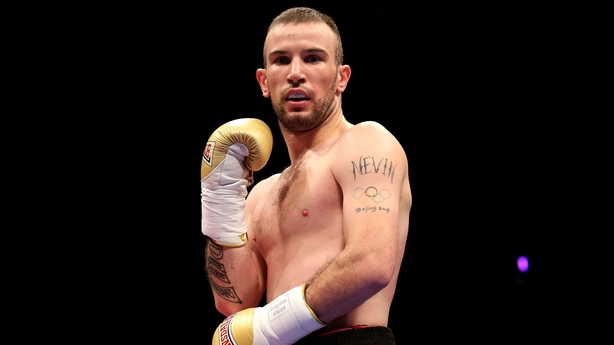 Naturally, the Mullingar Shuffle would open the door to the pro game and all looked very promising for Nevin as he began his fledgling professional career. Then a combination of personal issues and a horrific leg injury derailed Nevin's plans and at one stage it looked as though his boxing career may have finished before it got started. However, a lot of hard work later, and Nevin has returned to the ring, taking a recent fight in London to announce his return. The two-time World amateur bronze medallist is anxious to make up for lost time and believes he will be fighting for belts sooner rather than later. The next 12 months are crucial to see what path Nevin will take.
14. Paddy Barnes When the two-time Olympic bronze medallist signed up for a run at his third Games, it looked as though the Belfast native was never going to make the step into the professional ranks. But things didn't really go to plan in 2016 for Barnes.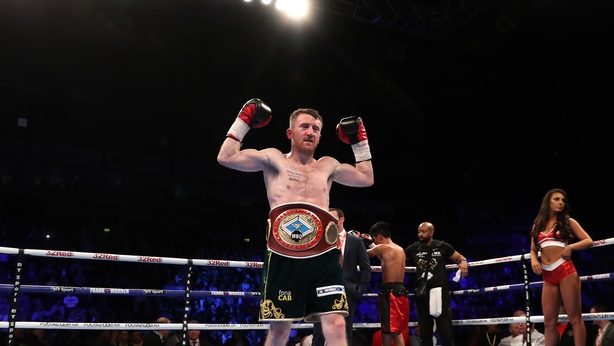 Despite qualifying for Rio, Barnes looked far from his best and bowed out long before the medal bouts, admitting that he had no complaints, as making the weight was proving more and more difficult. Thankfully, Barnes would not leave that disappointing exit as his boxing farewell, and took the plunge to go pro, inspired, no doubt, by the success of close friend Carl Frampton. Barnes is a man on a mission, fighting now at flyweight, and already landed a European professional belt on his third outing in the paid ranks. Two subsequent fights have shown improved performances and it would appear that Barnes is looking to tackle the world level in 2018. Barnes would, no doubt, love to exact retribution for his two Olympic defeats to Chinese sensation Zou Shiming, who was the WBO world champion until July of this year. And should that bout happen, whether in Belfast or Macao, there would be huge interest and a guaranteed major pay-day for Barnes. Shiming, however, has suffered an eye injury recently and there are fears that his career could be over.
13. Anthony Cacace (super featherweight) Sometimes a defeat in the pro game can bring more attention to your actual attributes and potential, and it happened for Anthony 'The Apache' Cacace when he was beaten for the first time in his career in July of this year.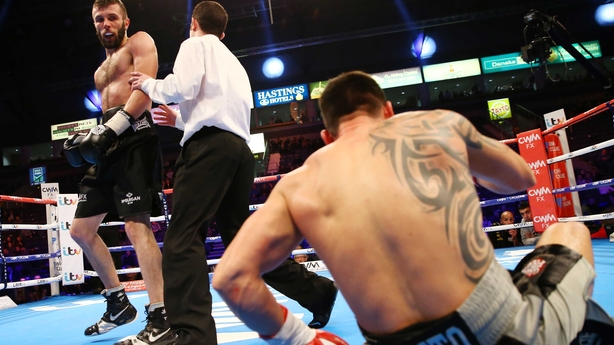 Having gone 15-0, the Belfast native was narrowly outpointed by Martin Ward in a British title fight, which, in truth, could have gone either way. Ward, of course, became European champion with his next bout, while Cacace must regroup and go again. But Ward's facile win over Juli Giner will expel any lingering doubts in Cacace's head - if any existed - that he is already at this level and should take real confidence into the New Year. The Belfast super-featherweight took a bout on 21 December to keep things ticking over, winning easily, and should be back fighting at belt level early in 2018.
12. Jono Carroll (super-featherweight) Jono Carroll burst onto the professional scene back in November 2014 when, in just his third fight in the paid ranks, the Dublin man was involved in what turned out to be the Irish fight of the year against fellow Dub Declan Gerraghty - a four-round, ferocious encounter, which ended in disqualification for the latter.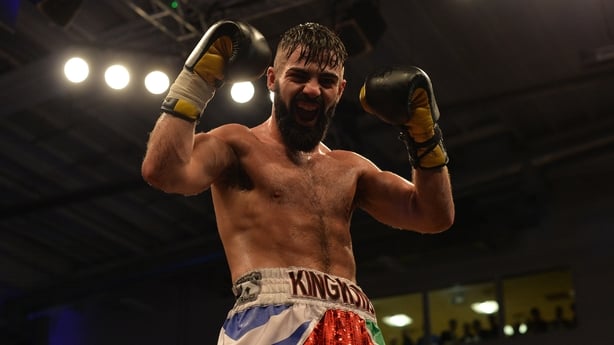 Carroll's prize that night was a place on the Eddie Hearn-promoted Prizefighter at the iconic York Hall, which was shown live on Sky Sports. King Kong, as he is known, went on to win that particular three-fight shoot-out and has hardly looked back since. Now fighting at super-featherweight, Carroll has pushed on up through the levels, working out of Marbella with the MTK stable and was rewarded with a bout for the vacant IBF European strap. Carroll made light work of Humberto de Santiago to land the belt and is now primed for a huge 2018 with a long-awaited re-match with Gerraghty surely high on the agenda - a fight that could also reignite his opponent's career. Carroll is one of the hardest working professionals out there and just like the tattoo on his back translates...his day will come.
11. Stephen Ormond (lightweight) Perhaps the unluckiest Irish boxer in recent years, Ormond looked to be close to world title level when he fought Terry Flanagan for the European belt. Ormond was eventually disqualified for persistent use of the head, while Flanagan landed the WBO world belt with his next fight.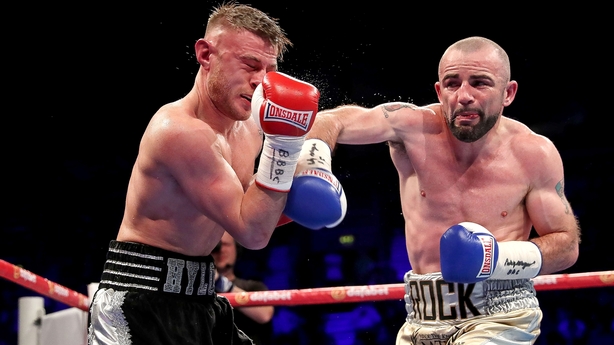 Ormond's journey over the two and a half years since that Flanagan fight has been far from straightforward as the Dublin-based fighter has attempted to work his way back to European level. 'The Rock' got the chance to showcase his aggressive, front-foot, entertaining style up in Belfast for the IBF European title against local prospect Paul Hyland Jr and despite getting floored early in the fight, a high-octane, confidence-filled performance from Ormond looked like he had done more than enough to win the bout. But again, Ormond's career took an uncontrollable twist and Hyland Jr was awarded the win. Social media outrage resulted in widespread praise for Ormond's performance and promoter Eddie Hearn is likely to hand the Dubliner another chance to impress on a big night early in 2018. Ormond looked ready in Belfast, he needs to remain ready.
Ireland's Top 10 prospects for 2018 will be published on 27 December.