Sport Ireland CEO John Treacy has warned that the Irish Athletic Boxing Association's funding is at risk in a row over governance and control at the association as he imposed a one month deadline on them to make changes.
Treacy claims that that the Association's High Performance Director, Bernard Dunne, is being undermined by an element within the IABA.
Dunne's team selection for the European Boxing Championships in Ukraine next month was disregarded by the Association's Central Council.
Dean Gardiner was chosen to represent the nine-man team at super-heavyweight, ahead of reigning national champion Martin Keenan, but the pair will now meet in a box-off for the place on Wednesday evening.
National welterweight champion Dean Walsh was also omitted, with Olympian Steven Donnelly getting the nod instead.
This is contrary to proposals put forward by Sport Ireland following its review of performances at the Olympics in Rio de Janeiro.
A meeting between Treacy, the IABA President Pat Ryan and Minister of State for Sport Patrick O'Donovan was held this morning after Ryan had failed to turn up at a scheduled meeting yesterday.
Speaking to RTÉ, Treacy confirmed that the meeting took place and added that he has major concerns over the way the IABA is being run, making mention of reports of the organisation supposedly having two chairmen, each with their own support base.
Joe Christle is recognised by Sport Ireland as the Chairman of the organisation, however five members of the board of directors approved David O'Brien as an alternative chairman, leading to deep divisions within the body.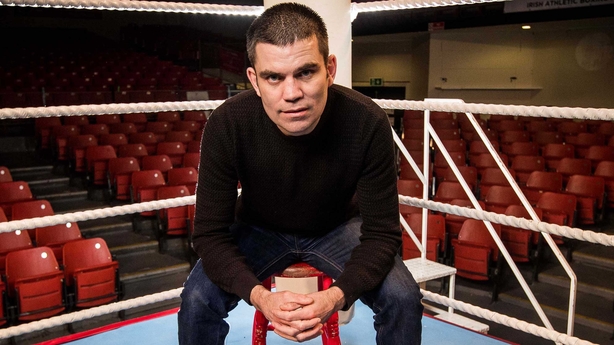 "The team selection is a symptom of the problem," Treacy said. "Clearly this is a deeply divided board we were meeting this morning, with different factions within the organisation.
"If you read the newspapers in recent times, they're talking about two boards and two chairmen. That is not governance and that would be of real concern to ourselves.
"There was a bit of clarity brought to that this morning in that everyone accepted Joe Christle was the chair of the board but it's issues like that, that keep emerging and undermines the work done by the IABA.
"The issue around the rulebook changes that need to happen, that's on-going now since 2015 and it's come to this point now because the Performance Director made these decision and essentially it went to another committee and those decisions were changed.
"In the Rio review there are recommendations around rule book changes and those changes haven't happened."
Treacy revealed that imposed a one-month deadline on the IABA, insisting that Bernard Dunne has to be allowed to perform his role as High Performance Director without interference from the board and that funding could be affected if changes are not forthcoming.
"I wrote to the IABA Monday and I asked them that the rulebook changes happen by 30 June."
"We don't want to be reading in the newspapers about alternative boards or alternative chairpersons. When we were meeting them this morning it was very clear that they're divided and they're deeply divided.
"When you're meeting an organisation and there's two different opinions then they need to go away and sort it out.
"Bernard Dunne is a top quality person and a very good performance direction and he needs to let to get on with his business.
"Underlining all this are corporate governance issues which clearly need to be sorted out within the IABA and essentially we've left the meeting asking the IABA to go and sort those issues out," he added.
When asked whether or not funding for the IABA could be at risk if changes are not made, Tracey was clear in his answer.
"We'll be discussing all this with the board of Sport Ireland in the next few days. I would say that it (funding) is at risk but that's a matter from the board of Sport Ireland. 
"We will be having a long discussion with Sport Ireland on this issue.
"I wrote to the IABA Monday and I asked them that the rulebook changes happen by 30 June."