Former world middleweight champion Andy Lee believes that the proposed bout between Conor McGregor and Floyd Mayweather would not be a genuine contest, likening it to a "tri-athlete swimming against Michael Phelps".
Anticipation has risen again that the announcement of a boxing bout between the two-weight UFC champion from Dublin and undefeated multiple world title-winning former boxer Mayweather is imminent, after UFC President Dana White said he had agreed terms with McGregor's side.
"In terms of a contest, I don't see it being a real fight," Lee told RTÉ Sport, at the launch of Celtic Clash 2, which sees former amateur star Eric Donovan topping the bill at the National Stadium on 27 May.
"Mayweather is the best boxer of our generation. Conor McGregor is a great boxer in UFC but hasn't had a professional (boxing) fight.
"It's like asking a triathlete to swim against Michael Phelps.
"He has to spread his skills across four or five disciplines and Mayweather is just focused on boxing."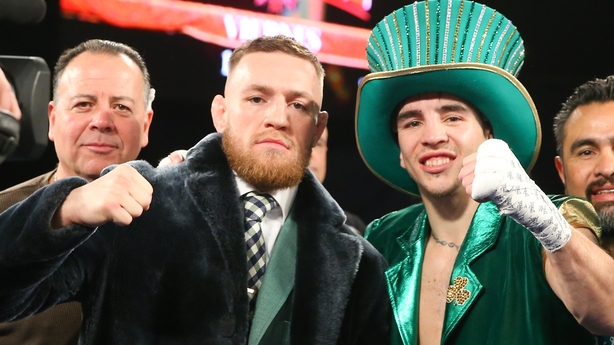 Lee added that he could see McGregor going the distance with the American, but not beating him.
"If it's a boxing contest, Mayweather wins hands down," he said. "But Conor McGregor is tough and can punch.
"It'll be one of the biggest promotions in the history of boxing.
"It'll probably do more pay per views and sell more, be unprecedented.
"It will be a great promotion and a lot of fun watching the build-up."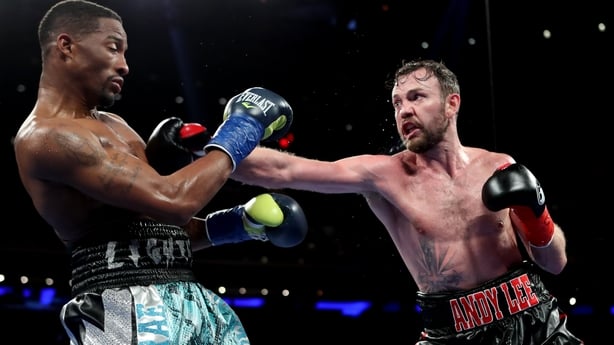 Lee made his long-awaited return to the ring in March, beating KeAndrae Leatherwood in what was his first fight since losing his wold title to Billy Joe Saunders in December 2015.
The Limerick man is taking another break now for the birth of his first child in June - when he will also tun 33 - but expects to be back in the ring again, as long as the competition is of the highest level.
"My intention was always to come back into the ring and not end my career on that note. I know I have a lot more left in me," he said.
"I was champion of the world. There's no reason why I can't improve and win it again.
"If my next fight isn't a big fight or a meaningful fight, then I won't fight again"
"I'll wait and see who's on offer. I'm number five in the world so I'll be hoping to fight one of the champions.
"If my next fight isn't a big fight or a meaningful fight, then I won't fight again.
"I'm only in the game for significant fights. I don't have anything to prove. I've become world champion, I've achieved my dream.
"I don't need to fight for the money. I'm boxing because I love it not because I have to.
"If it turns out in September I don't have the hunger anymore, then I don't have to do it."